UFC Vegas 36 Predictions for All Fights With Top Picks for the Card

UFC Vegas 36 has a distinctly British theme running through it.
Liverpool's Darren Till faces Derek Brunson in the main event. But Till is not the only Scouser on the card, with UFC debutant and former Cage Warriors featherweight champ Paddy Pimblett also fighting.
The lads are joined by another Liverpudlian in Molly McCann, as well as Salford-born, Liverpool-based heavyweight prospect, Tom Aspinall.
The latest odds for UFC Vegas 36 favor the English invasion being a successful one. For the most part. You can count proud Welshman Jack Shore and Scottish hero Paul Craig among the Brits hoping for big wins on the night.
I will be making my UFC Vegas 36 predictions and laying out the best bets to place on the event. If UFC sleepers are your thing, you can get your hands on a couple of them, too.
Let's kick things off with the big one.
Darren Till vs. Derek Brunson
Odds for Brunson to Win
+160
I love this matchup.
Why? Well, because there is so much riding on this for both guys that it's just going to be a massive tear-up for as long as it lasts. So, if you're looking to bet on UFC Vegas 36, I can almost guarantee you that you're going to get an entertaining fight to wager on.
But let's focus on the "for as long as it lasts" bit. Because I believe this could be crucial to who wins.
Brunson is a tough nut. With that said, it has not escaped anyone with any knowledge of this game that he is a slow starter. I mean, you could em throw me in there with Darren Till under my tutelage, and the absolute cornerstone of my "Plan A" strategy will be to push the pressure on Brunson from the very first bell.
Just in case Till gets any ideas, I just need to clarify — I have plans for this Saturday. Sorry, Dazzler.
Anyway, back to my UFC Vegas 36 prediction for Brunson vs. Till.
So, Till's chances of beating Brunson are unlikely to peak after the first round. This is when the American is most vulnerable, as his five first-round KO losses show. Officially, Brunson has lost 7 times, but you can scrap the Anderson Silva one-off cos, well, he definitely won that fight.
That leaves us with a grand total of six losses suffered by the 37-year-old in MMA. That's six by KO/TKO, with five of them coming in the first stanza and one by decision (against Kendall Grove at ShoFight 20 in 2012).
Till is gritty enough to push himself into attack mode from the get-go and follow the blueprint set by the likes of Israel Adesanya, Jacare Souza, and Robert Whittaker in their wins over the American.
Expect a blistering attack that culminates in the American with his back up to the fence and Till teeing off at his head like Rory McIlroy having a breakdown.
The odds for a Till KO/TKO are +240. I like them. But you'll have to stay tuned for my best UFC Vegas 36 pick for Till vs. Brunson.
Before we do that, let's size up the co-main.
Aspinall to Beat Pavlovich by Submission
Odds for Aspinall to Win
-175
Odds for Pavlovich to Win
+150
I'm a big fan of Tom Aspinall.
The 28-year-old BJJ blackbelt is nothing short of a beast. Standing at 6'5″ and with a 78″ reach, there are fewer men with as much potential of making a racket at heavyweight right now.
Aspinall is 3-0 in the UFC, having registered wins over both Jake Collier and Alan Baudot inside the first round.
The Englishman became just the second fighter to submit former heavyweight king Andrei Arlovski in 52 fights when he took the Belarusian's neck back in February.
Impressive stuff indeed.
Before I make the second of my UFC Vegas 36 predictions, it's worth pointing out that Apinall's opponent will be no walkover.
29-year-old Sergei Pavlovich is a tough test for anyone. With a record of 14-1, he looks the part. At least, on paper. Eleven of his wins have come by way of KO/TKO, with the only loss of his career dropped to mixed martial arts legend Alistair Overeem.
Still, I fancy Aspinall in this fight. He has more to his game and will own the exchanges in the clinch and on the ground. There is always the chance of an upset, given the Russian's power, but I'm banking on the Salford-native to dig under a wild swing and take his neck.
Prediction: Aspinall by Submission
Paddy Pimblett vs. Luigi Vendramini
Odds for Pimblett to Win
-135
Odds for Vendramini to Win
+125
Paddy Pimblett might strongly resemble the braggy, bigmouth character Jay from The Inbetweeners, but the lad can fight.
Seriously. Pimblett didn't just walk into Cage Warriors talking crap about his skillset and get paid. The Scouser has strung some impressive performances together over the years and has been on the international radar for quite some time.
Regardless, the big question is, how good is "Paddy the Baddy?"
I have my reservations. I'm not convinced that Pimblett is championship-level quality. In fact, I would wager everything I own that the likes of Charles Oliveira, Dustin Poirier, Justin Gaethje — heck, almost anyone in the top-15 in the UFC lightweight division — would eat him for breakfast.
You can quote me/hold me to that. If I'm wrong, I'll get the beers in all night.
Still, it's a little too early to be making prophetic bets for the Englishman at this stage. Instead, I'll focus on my UFC Vegas 36 predictions and how well he can cut it at this level.
In order to give a fair assessment, let's talk about his opponent, Luigi Vendramini.
The Brazilian (of clear Italian extraction) is 9-2 in the paid ranks. But unlike his namesake in the Rocky franchise, this "Italian Stallion" is not a down on his luck bum picked from a sweaty club.
He went 8-0 on the Brazilian regional scene before being pasted in his 170-pound debut against compatriot Elizeu Zaleski dos Santos in his UFC debut in 2018. Since then, he is 1-1 in the promotion, with a win over Jessin Ayari and a loss to Fares Ziam.
Although it's extremely unlikely that Pimblett will be able to exclaim "UFC lightweight? Completed it, mate," he should be competitive in this fight.
So, crunch time. My prediction for Vendramini vs. Pimblett?
Well, I'm going for the upset and taking Vendramini to win by submission. I think his fundamentals are better. He's stronger, too. And I would go as far as to say that he is the more powerful striker that can live with Pimblett on the feet before taking his back in the 2nd.
Prediction: Vendramini by Submission
Ariane Lipski vs. Mandy Bohm
Odds for Lipski to Win
-105
This is pretty much a toss-up.
But I have my reasons for adding Many Bohm to my list of the top betting picks for UFC Vegas 36. At 7-0, she will certainly catch the attention of the lower-end casual bettor, who probably won't take the time to see where she picked up her wins.
Well, I can tell you now that most of her success has come on the German regional circuit. She has a win under the Bellator banner against Belgium's Griet Eeckhout. So, not a lot to celebrate.
That being said, I'm no casual, and I have been following this lady since she appeared on my radar back in 2020.
Training under the banner of SBG Ireland, Bohm has genuine power and enough all-around talent to support me, backing her to stop Lipski.
The "Queen of Violence" was smashed up by Antonina Shevchenko and Montana De La Rosa in her last two fights. That's not a good look, considering both fighters aren't exactly known for their stopping power.
I'll take the German bruiser to win by an early KO/TKO to close out my betting tips for UFC Vegas 36.
Prediction: Bohm by KO/TKO
More UFC Vegas 36 Predictions for the Prelims Card
Modestas Bukauskas vs. Khalil Rountree Jr. – Rountree by Decision
Jack Shore vs. Liudvik Sholinian – Shore by Submission
Molly McCann vs. Ji Yeon Kim – Kim by Decision
Dalcha Lungiambula vs. Marc-Andre Barriault – Lungiambula by Decision
Alex Morono vs. David Zawada – Morono by KO/TKO
Jonathan Martinez vs. Marcelo Rojo – Martinez by Decision
Before I get to my list of UFC Vegas 36 betting picks, make sure to check out the predictions above.
There are some great fights on this card that might go under the radar—especially some on the prelims portion.
Regardless, have a look into the value of some of the fights above.
Best UFC Vegas 36 Picks
So, you're looking to bet on UFC Vegas 36.
I take it you'll be looking to find the top picks for the night. If that's the case, I would recommend looking at the four below.
Jonathan Martinez to Win
-157
Till and Aspinall look good for wins in the main event and co-main.
Liverpool's Till is a better fighter than Brunson—barring some absolute magic, or complete craziness, should be capable of picking up the "W."
I've laid out why I like Aspinall above. He's the better-rounded athlete, and I can't look past him.
Martinez and Bohm are solid picks, too. If you're considering a four-way parlay, for example, these could all pay off nicely.
Recommended Sleepers for UFC Vegas 36
Dalcha Lungiambula to Win
+135
There's not a great deal of value where sleepers for UFC Vegas 36 are concerned.
The three fighters above, however, are all decent plus-money picks.
Lungiambula has only lost to Magomed Ankalaev since 2015, and he's facing a guy in Marc-Andre Barriault that is 1-3 in the UFC. I don't think there is a lot between these two at all, and I am comfortable backing the Congolese for the win.
Rountree will have to avoid the unpredictable power of Modestas Bukauskas on the night, but I think he can do it.
He has lost by KO/TKO just twice in his career and took all Marcin Prachnio (15-5 (11 KOs) had to throw his way in January.
Finally, Luigi Vendramini might be a great outside bet for UFC Vegas 36 if you can get good value on him to win by submission. But +130 is still a great price, given it has been propped up by the hype of UFC newcomer Paddy Pimblett.
More UFC Vegas 36 Betting Advice
You've got my top predictions and picks for UFC Vegas 36, so feel free to do as you please with them.
If you are going to place bets on the fights, make sure to do so through legit bookies. Remember that you can find the top UFC odds and props on our safest MMA betting apps, which we recognize as being among the most trustworthy online.
If you're looking to delve deeper into the more obscure markets, you're sure to find plenty there to keep you entertained while betting with a bookie you can trust.
The bottom line here is that it pays to be comfortable when placing your bets on UFC fights. That applies to using safe apps as well as trusting that your bets make sense.
Good luck with your bets!
AUGUST
Sportsbook of the Month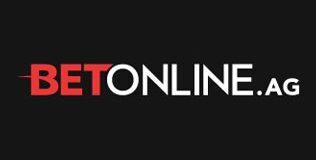 Welcome Bonus
50% up to $1,000
Read Review
Visit Site