Predictions for Every Fight at UFC Vegas 33 With Best Bets for the Night Plus Sleeper Picks

Let's be honest. This isn't the most exciting UFC event of all time.
But when it comes to making money on the fights, it doesn't matter how pulsating the matchups are. If anything, the more boring a card is, the more predictable it can be.
But having put together my UFC Vegas 33 predictions, I'm actually looking forward to Saturday's scraps at the APEX. From a bettor's perspective, if not a bad card to get involved with.
You're more than likely here because you want some assistance with betting on the UFC this weekend. If that's the case, you'll find predictions for Hall vs. Strickland, as well as every other fight on the card, below. I'll also be providing the best bets to place on UFC Vegas 33, which includes sleepers too.
Ready to get started? Let's go.
Hall to Beat Strickland by KO/TKO
My UFC Vegas 33 predictions start with the main event of the evening.
This one should be a belter of a fighter, with Uriah Hall and Sean Strickland matching up very nicely. I don't see this fight making it to the judges' scorecards and expect nothing but violence.
The betting favorite for UFC Vegas 33's main event is Strickland. However, I'm not comfortable backing him to win this one. Instead, I'm picking Hall to beat Strickland by KO/TKO, as I believe the streaking 36-year-old has a style that could catch his notoriously aggressive opponent out.
I strongly believe Hall will take the fight to his man and catch him with something early. He should take the first round and put the pressure on Strickland to come out blazing in the second. It's here I think the fight ends, with "Prime Time" getting that elusive fifth straight victory for the first time in his career.
My pick for Hall vs. Strickland at UFC Vegas 33 is a stoppage victory for Hall.
Yahya to Beat Kang by Submission
Next up in my picks for UFC Vegas 33 is a battle of the submission artists.
Kyung Ho Kang vs. Rani Yahya is one of those fights that look so unlikely to end any other way than on the floor. With a combined 32 submissions between them, this bout promises to be one for the BJJ purists out there.
Kang is the UFC betting favorite in this one, despite his last fight going down in December 2019. He is looking to follow up on his split decision victory over Liu Pingyuan with the "W" over the Brazilian. It's a task that is easier said than done.
The Korean holds a six-inch reach advantage over Yahya and is the better striker. But such a lengthy absence could work against him in this bout.
Yahya can become the record holder for most submissions in the UFC's 135-pound weight class if he can force the tap this Saturday. I believe that's exactly what will happen, with the wily veteran landing a takedown late on in the third round and taking his opponent's back.
My second UFC Vegas 33 prediction is Yahya to win by way of submission.
If you're betting on the fights, I'll be discussing my top bets for UFC Fight Night: Hall vs. Strickland a little later. Before we do that, let's move on to my next pick.
De Paula to Beat Buys by Decision
Cheyanne Buys locks horns with Gloria de Paula in a strawweight battle that is unlikely to be the fight of the year.
These two are well-matched, with records of 5-3 and 5-2, respectively. Neither has managed to pick up a win in the UFC so far, so it's all on the line.
Now, as much as I champion the work of Sean Shelby and the matchmakers in this promotion, the logic behind pumping poor fights like this so far up a card makes little sense. But if you are looking to gamble on UFC Vegas 33 predictions, I'm happy to give you my take.
So, here goes.
There is very little between these two in terms of ability, but De Paula does have two inches in height and 3.5″ in reach. These should give her the edge on the feet, especially as she is the more powerful striker of the two.
My prediction for UFC Vegas 33's strawweight clash is De Paula by decision. She is the underdog in this one and might be classed as one of the top UFC sleeper picks for the fights this weekend.
Stolze to Beat Gooden by Decision
The next of my UFC Vegas 33 predictions is Niklas Stolze to beat Jared Gooden by decision.
Gooden has stepped up on short notice for this one, replacing Mounir Lazzez. Shamil Abdurakhimov vs. Chris Daukaus and Sam Alvey vs. Roman Kopylov was scratched, so it's nice to see this one saved.
Gooden is 0-2 in the UFC following losses to Abubakar Nurmagomedov and Alan Jouban. This fight presents an opportunity to change his fortunes in the promotion, but I think Stolze has enough about him to take the win.
The German is 4-1 from his last five and will be desperate to make amends for a disappointing loss in his promotional debut back in July 2020.
Stolze by decision is my prediction.
Benoit to Beat Adashev by Decision
Ryan Benoit is another UFC Vegas 33 pick in a fight that should go the distance.
Zarrukh Adashev is a solid fighter and will present a tricky puzzle to solve. Thus, I believe small margins will decide this one.
I don't expect to see major risks being taken by either fighter, which could lead to the bout being a slow burner. But as the pace picks up around the midway point, I think Benoit will have his way with the Uzbek and will go on to get the nod from all three judges.
If you're gambling on UFC Vegas 33, I'd recommend looking at Benoit's odds on our recommended sites for betting on UFC fights.
Barberena to Beat Witt by KO/TKO
The last of my predictions for the main card of UFC Vegas 33 focuses on Bryan Barberena vs. Jason Witt.
Witt's UFC run has been up and down, with a victory over Cole Williams the highlight and two losses understandable low points.
Barberena is as tough as nails and will be a very tough opponent for "The Vanilla Gorilla" to keep at arm's length. Given all losses suffered by Witt have come by way of stoppage (5 KO/TKO, 2 Submissions), it's hard to make a case for him lasting the full three with a guy with 10 KOs from 15 wins.
My pick is Barberena by KO/TKO in the first round.
UFC Vegas 33 Predictions for the Prelims
Montano to Beat Wu by Decision
Anglin to Beat Baghdasaryan by KO/TKO
Garcia to Beat Gruetzemacher by Submission
Chavez to Beat Kamaka by Decision
Yoder to Beat Jinh by Decision
Lawrence to Beat Trevin Jones by Decision
Cosce to Beat Rowe by Decision
There are a few interesting UFC fights to bet on this weekend, but sadly, not many are to be found on the prelims.
Placing bets on the prelims fights, however, is a different game altogether.
I like the look of Nico Montana in the top fight of the prelims this weekend. The inaugural women's flyweight queen should have too much for Wu to handle.
If you're placing bets on the UFC Vegas 33 prelims, keep your eye out for Yoder to beat Jinh and Cosce to win his fight against Rowe. These two look among the top bets for the night.
While we are on the subject of top UFC bets…
Top Betting Picks for UFC Vegas 33
Barberena vs. Witt Under 2.5 Rounds
-175
You can find odds for UFC Vegas 33 at BetOnline.
I've chosen three top bets for the UFC this Saturday, with Montano to beat Wu coming in as the best of them all.
With a point to prove, we should see the best of the former champ. Her chances of picking up a win are majorly improved by the fact that her opponent isn't, well, that good.
The second of my top picks for UFC Vegas 33 is for Barbarena-Witt to end under the 2.5 round mark.
If you are into your Totals betting, this is the best one to target on the entire card.
Finally, Orion Cosce to beat Phillip Rowe looks like good value to me.
Cosce has never lost a fight, either as an amateur or a pro, and looks nailed on to keep things going that way.
Best Sleeper Picks for UFC Vegas 33
Hall to Win by KO/TKO
+330
De Paula to Win by Decision
+225
Looking for sleepers, value picks, and/or longshot bets for UFC Vegas 33?
The bets above are worth a look. I mean, they're hardly longshots, but these odds are definitely big on value.
Take Uriah Hall to win by KO/TKO, for example. 13 of Hall's 17 wins have come by way of stoppage by strikes, and I strongly feel that he can add Strickland's name to his resume.
De Paula to beat Buys is just too good to pass up at that price. She has power in her fists and should be the stronger and more aggressive fighter on the night. Still, Buys is tough, so I can see this one going the distance.
Finally, Stolze to win at those odds is a steal. Jared Gooden steps in on short notice, and I think he will find it hard to keep up with the German's pace.
Final Words
Well, my top bets and predictions for UFC Vegas 33 are now in the books.
I hope the card is more exciting than it looks at face value. As we have seen from UFC Fight Night events of this caliber in the past, surprises can happen.
More importantly, let's hope my predictions and picks for the UFC Vegas 33 card win you some money.
For more recommended bets for this weekend, make sure to drop in on the following section of our site.
AUGUST
Sportsbook of the Month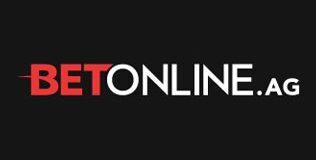 Welcome Bonus
50% up to $1,000
Read Review
Visit Site