Predictions for All UFC Vegas 32 Fights Plus Best Bets and Sleeper Picks for the Event

T.J. Dillashaw's return to the cage is the big UFC story this week.
Will he be the same fighter? Or is it safe to expect a tamer version of "The Snake" when he takes on Cory Sandhagen in Las Vegas this Saturday, July 24?
At this point, that's a matter of opinion. But I'll be sharing mine in this piece dedicated to predictions for UFC Vegas 32. I'll also provide you with the top bets and best sleepers for the Sandhagen vs. Dillashaw card, so don't go anywhere.
Let's first take a look at my prediction for Sandhagen vs. Dillashaw before we work our way down to the best bets and sleepers for the night.
Sandhagen to Beat Dillashaw by KO/TKO
If you're looking to bet on UFC Fight Night: Sandhagen vs. Dillashaw, the chances are you will want a piece of the main event.
It's an old school vs. new school showdown at 135-pounds between the in-form Cory Sandhagen and the returning T.J. Dillashaw.
His lengthy layoff could play a huge part in this fight. He hasn't competed since January 2019, when he was knocked out by Henry Cejudo in his flyweight debut. That's over 30 months of cage rust to shake off.
To make matters worse for Dillashaw, he's 35 years old. He's not getting any younger. And with the physical and size advantages all in favor of the "Sandman," it's easy to see why the fresher and more active gets the nod from me.
A final point to make if you are looking to wager on my predictions and betting pick for Sandhagen vs. Dillashaw is that he will not be on PEDs in this fight. That could make for a fighter that is nowhere near his previous levels, in the worst case. At best, he's going to feel like something is missing. And, well, it is.
The first of my picks for UFC Vegas 32 is Sandhagen to win by KO/TKO.
Chiasson to Beat Ladd by Decision
This is an "interesting" co-main event. But one that ultimately makes sense.
A sideline for prediction for UFC Vegas 32 is that the winner of Aspen Ladd vs. Macy Chiasson might find themselves pushed into a shot at the title. You can't exactly say that the division is stacked.
So, that's all the motivation that these two need. But of course, motivation alone doesn't win you fights. And betting on UFC fights without understanding who has the advantages is a surefire way to lose money.
With that in mind, Ladd is the woman to target in this clash. Wins over Tonya Evinger and Yana Kunitskaya are the best of her career so far, and she bullied both women inside the cage. Strong and durable, she's a real grafter with crazy power for women's MMA.
Ladd has scored six KO/TKOs from nine wins, which is very impressive.
She won't find it easy to bully Chiasson, though, which is one reason I'm picking the latter to win. This is the first sleeper pick in my UFC Vegas 32 predictions, and I'll get the others a little later.
Put simply, Ladd's aggression could work against her against Chiasson. Her opponent is much bigger at 5'9″ and 72″ in reach to her 5'6″ and 66-inch reach. Germaine de Randamie, who is the only woman to both beat and knock Ladd out, stood at 5'9″ and with a 71″ reach.
Now, Chiasson is nowhere near the striker de Randamie is. But if she plays it safe and uses her reach and picks away from out of her range, she wins by decision.
Chiasson by unanimous decision is my pick.
Phillips to Beat Paiva by KO/TKO
Moving on with my predictions and picks for the Sandhagen vs. Dillashaw card, I'm taking Kyler Phillips to score a win.
I like "Matrix" in this matchup. It should suit his aggressive nature, given that the fight will be contested on the feet.
Brazil's Raulian Paiva is 2-2 in the UFC, having gone 18-1 before signing. Losses to Kai Kara-France and Rogerio Bontorin (by TKO) looked to put a big dent in his ambitions. In all fairness, he has responded excellently, picking up victories over Mark De La Rosa and Zhalgas Zhumagulov.
This is Paiva's first fight in over a year, and I can see that playing a role in how things go. Phillips will be highly confident of taking this one, especially given his career-best win over Sadong Yong at UFC 259 in March.
My prediction for UFC Vegas 32's second bantamweight bout is a KO/TKO win for Phillips.
Elkins to Beat Minner by Submission
Here is another UFC Vegas 32 prediction that might raise some eyebrows.
I'm taking Darren Elkins to beat Darrick Minner on the night, despite Elkins being the underdog in this clash.
While this one could go either way, the value in Elkins' odds to win by submission in Round 2 is just too good to pass up. At +1700, "The Damage" makes my list of the best value picks and sleepers for the Sandhagen vs. Dillashaw card.
The 37-year-old has won his last two fights by way of submission, with a rear-naked choke against Luiz Eduardo Garagorri in November, busting a losing streak.
Minner has 11 losses in his professional career to date, with eight coming by (you guessed it) submission. The 31-year-old lost his UFC debut against Grant Dawson by way of a 2nd round rear-naked choke. I see history repeating itself this Saturday night.
Maverick to Beat Barber by Decision
It's time for my predictions for UFC Vegas 32's second female bout on the main card.
This one goes down at women's flyweight.
In one corner is Miranda Maverick, one of the best young UFC prospects on the female roster. The same can be said for Maycee Barber, although losing two on the bounce has seen her stock fall in recent times.
Maverick is 2-0 in the promotion and will want to make it a perfect three from three against a fighter she will see as a huge threat in many ways. The Invicta FC Phoenix Series 2 Flyweight Tournament winner will, however, also see Barber as ripe for the taking. Stylistically, I think she could put a beating on her.
Although not the most powerful striker on the planet, I wouldn't completely rule out Maverick earning the second KO of her career. But it makes much more sense to back her for the decision.
We will see how steely Barber's nerve is come Saturday night, as a third consecutive loss could edge her closer to the UFC scrapheap. I was a little shocked to see how poor she was against Alexa Grasso in February.
Her positioning, footwork, and downright weird feints and gestures made her look bang average against a solid but hardly world-class fighter.
My pick for Maverick vs. Barber is a comfortable decision victory for the former.
Williams to Beat Gall by KO/TKO
UFC cult hero Mickey Gall makes his first appearance inside the Octagon since dropping a decision to Mike Perry in June 2020.
Gall, who famously submitted CM Punk in his UFC debut in 2016, takes on Jordan Williams in the main card opener.
I can see this one ending very soon, with Williams' explosive power stopping Gall in his tracks. The Contender Series alumnus could make it a very short night if he can avoid the grappling of Gall.
My final prediction for UFC Vegas 32 main card is a KO/TKO win for "Bomaye."
UFC Vegas 32 Prelims Predictions
Soriano to Beat Allen by KO/TKO
Heinisch to Beat Imavov by Decision
Yanez to Beat Costa by KO/TKO
Ewell to Beat Arce by Decision
Eubanks to Beat Reed by KO/TKO
Belbita to Beat Goldy by Decision
If you're looking for more UFC Vegas 32 betting picks and predictions, you could always look at my take on prelim fights.
I wouldn't say that this is the greatest fight card we have ever seen, but there are plenty of ways to make money betting on UFC prelims if you know what to look for.
The betting value is quite often found on the undercard, and some of my predictions for this weekend's UFC fights prove that there are opportunities to take advantage of.
One of my top picks for UFC Vegas 32 is Sijara Eubanks to hand Elise Reed her first competitive loss. Keeping reading, and I'll reveal the others.
Best Bets for UFC Vegas 32
Sandhagen to Beat Dillashaw
-190
The first of the top bets for UFC Vegas 32 is Sijara Eubanks to win her fight with Elise Reed.
Making my pick for this one was easy enough. Eubanks is much bigger, stronger, and more powerful than former Cage Fury strawweight champ, Reed. She's big for a 135-pounder, which will make it hard for the former 115-pound fighter to handle the takedowns and the pressure.
Yanez to beat Costa is another top pick for UFC Vegas 32. You can get odds of -225 on a fighter with a six-fight streak and three consecutive KO/TKOs under his belt.
Finally, as you will have read above, is my prediction for Sandhagen to win his fight against Dillashaw.
Top Sleeper Picks for UFC Vegas 32
Elkins to Beat Minner by Submission
+500
Chiasson to Beat Ladd by Decision
+300
Belbita to Beat Goldy by Decision
+180
Looking for sleepers for UFC Vegas 32? How about the three above?
Elkins to beat Minner by submission is already tasty at +500. Personally, those odds are more than sweet enough to take a bite off. But, if you really want a big longshot for UFC Vegas 32, go for Elkins by submission in Round 2 at +1700.
Macy Chiasson to beat Aspen Ladd comes in at +160. If you want to get better odds, you can get +300 with the best MMA betting apps and sites.
Finally, I like Diana Belbita's chances against Hannah Goldy. She is the bigger, rangier fighter and is more than capable of picking the aggressive Goldy off over the three rounds.
Closing Out My UFC Vegas 32 Predictions and Bets
That's a wrap for my predictions for all UFC Vegas 32 fights and the best bets to place on the night.
I'm really looking forward to the main event and am also excited about how these predictions pan out. Hopefully, they will make you some money this Saturday, July 24.
The sun is shining on us, with some huge events to bet on coming up this weekend.
For example, the Olympics is in full flow, and you can bet on every event in the games. I'd recommend checking out our Olympics blog for the latest betting advice, previews, and analysis for the top events set to go down in Tokyo.
For our recommended bets and betting picks across all sports and events of interest, see the following page.
AUGUST
Sportsbook of the Month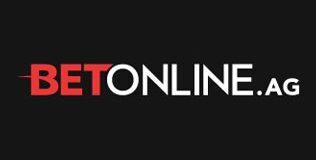 Welcome Bonus
50% up to $1,000
Read Review
Visit Site