Predictions for All UFC Vegas 31 Fights With Top Bets

Looking for predictions for the UFC this weekend? If so, I got you covered.
Following a strange UFC 264, it's back to the UFC APEX this Saturday, July 17. My predictions for all fights at UFC Vegas 31, also known as UFC Fight Night: Makhachev vs. Moises, will help you get to grips with what should be an exciting card.
A potential fight of the year candidate between Max Holloway vs. Yair Rodriguez was initially set to headline this card, but Islam Makhachev vs. Thiago Moises isn't the worst substitute we've ever seen.
Miesha Tate's comeback vs. Marion Reneau slots in as the co-main, and there are some very interesting bouts further down the schedule, as you will learn.
If you're looking for worthwhile UFC Vegas 31 picks and predictions, you'll find plenty to think about below. There is top value to be had on some of the fights, and I'll be talking you through some of the very best UFC Fight Night: Makhachev bets and sleepers to look at, too.
Let's kick off my UFC Vegas 31 predictions with a look over the main event of the evening.
Makhachev to Beat Moises by Decision
Islam Makhachev is being tipped as the next Khabib Nurmagomedov.
The 19-1 Dagestani star certainly looks the part, but he has some way to go before he can replicate the career of arguably the greatest of all time. Against Thiago Moises, he has a chance to show the world how to handle the pressure of competing at the top of a Fight Night card.
One of my top predictions for UFC Vegas 31 is that Makhachev vs. Moises will end with the former winning by decision. But I don't expect the fight to be all-action from the get-go, as the stylistic clash will probably not translate into an exciting fight.
Makhachev is the better fighter, and we should see him control the pace of the bout for the full five rounds. Of course, any slip-up on his part could provide Moises with the confidence to hunt for the submission on the ground.
The Russian will, of course, be able to take his man down at will but will more than likely look to wear him down towards the end of rounds. His approach here will be to use his advantages in strength and size in the clinch and look to push his man up against the fence to inflict punishment.
The odds for Makhachev vs. Moises are available on the top UFC sportsbooks. You can find prices for both men to win, as well as the odds for the rest of the fights on the card.
But if you're keen to get my predictions for all fights at UFC Vegas 31 before you bet, keep reading.
Tate to Beat Reneau by Decision
Next up in my UFC Vegas 31 picks is Marion Reneau vs. Miesha Tate.
An absence of six years from the Octagon is enough to affect any fighter, and it's only right to point that out. I guess most bettors worth their salt know that cage rust could play a part in this bout, but I'm confident "Cupcake" won't be too hindered by it.
That's why I predicted a win by decision in my betting preview for Reneau vs. Tate at UFC Vegas 31. At 34, she is hardly old. In fact, she is ten years younger than her opponent.
Tate is a former UFC women's bantamweight champion that left the sport following losses to Amanda Nunes and Raquel Pennington. She has had five years without taking punishment, which is a definite upside, and has always kept herself in shape.
Even with such a long time away from competition, Tate should have just about enough to hand Reneau her fifth straight loss.
Some compare her time away from the cage with that of Conor McGregor and argue that a decline is inevitable. But we could just as easily contrast that with Georges St-Pierre, who came back and submitted Michael Bisping following four years out of action.
I mean, Tate might not be the greatest of all time. But she is a clean-living fighter that hasn't let herself go. She looks in tip-top shape ahead of this fight against a poor fighter.
Understandably, some are picking Reneau for the betting upset as part of their UFC Vegas 31 predictions. But I'm not.
Gamrot to Beat Stephens by KO/TKO
One of the best bets for UFC Vegas 31? I think so.
Mateusz Gamrot is looking forward to welcoming Jeremy Stephens to the lightweight division. But this could be the end of the line for Stephens, who is on the edge of being cut from the promotion.
I'm not sure moving up to 155-pounds was the best move for "Lil Heathen," and Gamrot is one of the worst opponents he could ask for.
Gamrot is a beast. Plain and simple. The Pole is 18-1 in MMA, with the only loss of his career a pretty dubious one. Guram Kutateladze got the nod over him in October 2020, but the truth is that it could have gone the other way.
Against Stephens, Gamrot will be looking to use the American's own aggression against him. The 35-year-old will be looking to take the fight to the American Top Team member and essentially make it a short night.
But he won't have the size and strength advantages that he is used to taking into the cage with him at 145.
My UFC Vegas 31 pick for Gamrot vs. Stephens is a first-round KO/TKO for Gamrot.
Stolzfus to Beat Vieira by KO/TKO
Alright, we have our first underdog pick for UFC Vegas 31.
Rodolfo Vieira is a highly decorated Brazilian Jiu-Jitsu star with more gold than Fort Knox. He is regarded as one of the best BJJ practitioners in MMA today and takes a record of 7-1 with six submissions into the cage.
So, why am I looking past him in my UFC Vegas 31 predictions?
Well, perhaps it has something to do with the fact that this great BJJ artist was submitted by Anthony Hernandez in his last fight. If you watch that fight, it's hard to have much faith in Vieira getting a guy like Dustin Stoltzfus down and folding him up with ease.
Stoltzfus, of Lancaster, Pennsylvania, is a very solid fighter with power and a much better gas tank than his opponent. He lost to Kyle Daukaus on short notice but was 5-0 before then. He has some impressive wins on his resume but would really benefit from pulling off the upset here.
I think he can do it, so I am backing him to bag me another successful UFC Vegas 31 prediction.
Stoltzfus by way of a stunning knockout in the first round, is my pick.
Quarantillo to Beat Benitez by Decision
My final prediction for UFC Vegas 31's main card is Billy Quarantillo to beat Gabriel Benitez.
Although not exactly a major sleeper pick for this weekend's UFC, the bookies make Benitez the favorite. I guess that has a lot to do with his power, as well as the fact he is coming off a first-round KO against Justin Jaynes.
But against Quarantillo — a rugged pressure fighter with a solid chin and a good gas tank — Benitez might find life pretty tough. If he can't catch him with something truly special or wild in the first round, he's going to find himself backed up and picked apart.
Quarantillo was 8-0 before he lost to Gavin Tucker at the end of last year, he is one of the toughest guys at 145-pounds.
My UFC Vegas 31 pick for Benitez vs. Quarantillo is a decisive victory for the latter.
Prelims Predictions for UFC Vegas 31
Rodriguez to Beat Parsons by KO/TKO
Lemos to Beat Ruiz by Decision
Morozov to Beat Taha by KO/TKO
Dos Santos to Beat Johns by Submission
Figueiredo to Beat Gordon by KO/TKO
Nascimento to Beat Baudot by Decision
Looking to bet on UFC Vegas 31 prelims predictions?
Some good fights could have made it to the main card, but ultimately, this helps spread the action across the evening. Not such a bad thing if you have the time to watch them all.
If you're betting on UFC Vegas 31, I'd recommend taking Rodriguez to beat Parsons by KO/TKO on the final fight of the prelims. This should be a really good fight to watch, and I can see a stoppage being pulled out of the bag by "D-Rod," who beat Mike Perry back in April.
Figueiredo to Beat Gordon by KO/TKO is another one to target.
This is, of course, not the former flyweight champion Deiveson we are talking about. It's his brother, Francisco, who has a great chance to further distinguish himself from his famous sibling with a win on the night.
Feel free to a look over those prelims predictions for UFC Vegas 31. When you're done, we'll move on to the top picks for the night.
Best Bets for UFC Vegas 31
Rodriguez to Win Inside Distance
-125
Makhachev to Win by Decision
-120
The first of my UFC Vegas 31 best bets is Figueiredo to win.
I'm conscious that the odds aren't exactly awesome here, but he looks primed to take the "W" home.
If you want better value for your bets for UFC Vegas 31, consider looking through the props. For instance, you can get +100 on Figueiredo to win by KO/TKO, which might be worth a gamble.
Rodriguez to win inside the distance looks absolutely nailed on. I really like Rodriguez's price here and did not hesitate to bring it to you.
Finally, it's most likely that Makhachev vs. Moises goes the distance. So, the top bet for UFC Vegas 31's main event has to be picking the Russian to go the full five.
Top Sleeper Picks for UFC Vegas 31
Quarantillo to Win by Decision
+290
Stoltzfus to Win Inside the Distance
+400
Reneau vs. Tate to End in a Draw
+6600
Tough as they come and pretty smart with his output, Quarantillo by decision looks a great sleeper for UFC Vegas 31.
I can see this fight going the distance, with the 32-year-old frustrating the hard-hitting Benitez to score a unanimous decision on the night.
As mentioned earlier, Stoltzfus is a major UFC Vegas 31 sleeper to keep your eye on.
Vieira's wizardry on the mat was exposed in his last fight, and I don't think his striking offense and defense are good enough to withstand what the American takes to the cage.
Although not intended to compromise my pick for Reneau vs. Tate, which is Cupcake by decision, the odds on a draw are really worth considering.
Tate is not expected to walk this fight, even though she should win. Her long absence from the cage could catch up with her, making the fight scrappy and thus hard for the judges to call.
A draw is a distinct possibility and well worth a couple of dollars at this price.
Final Words on My UFC Vegas 31 Predictions and Best Bets
It should be a very interesting night of fights in Vegas this weekend, and I can see a few upsets occurring.
So, before you settle on your best bets for UFC Vegas 31, keep that in mind. There's always a chance that the smallest factors can come into play, and I've pointed out a couple of things that could potentially lead to some sleepers for the fights coming through for you.
But all in all, the main event should see Makhachev enhancing his reputation among the 155-pound pack. Bettors will be looking forward to seeing him grind out a boring, predictable victory.
That's all for now, but remember to check out the rest of the best UFC fights to bet on in July 2021.
Oh, and don't forget that you can find more UFC picks, predictions, and top MMA betting content by visiting the following sections of our site.
AUGUST
Sportsbook of the Month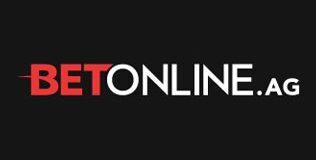 Welcome Bonus
50% up to $1,000
Read Review
Visit Site