Predictions, Best Bets, and Sleeper Picks for UFC Vegas 30

This morning involved drinking coffee and making predictions for all fights at UFC Vegas 30.
As I finished making my predictions for Cyril Gane vs. Alex Volkov, Tanner Boser vs. Ovince St. Preux, Raoni Barcelos vs. Timur Valiev, and the rest of the bouts on the card, I moved on to the best bets for UFC Vegas 30.
Let's just say it was a pleasure to do.
The bouts go down this Saturday, June 26, at the UFC APEX in Las Vegas. As a "Fight Night" card, you can't always expect the biggest names in the promotion. But as you will see from my UFC Vegas 30 predictions, best bets, and sleepers, there are some very spicy fights to wager on this weekend.
Let's get things up and running with my take on what is a very worthy main event.
Gane to Beat Volkov by KO/TKO
A clash of the titans at heavyweight.
Cyril Gane is coming off a career-best win over Jairzinho Rozenstruik earlier this year, while Volkov's back-to-back knockouts of Walt Harris and Alistair Overeem make him a dangerous prospect.
At 6'7″, Volkov is a giant of a man. He has excellent striking acumen and a solid ring IQ, but it's going to take an impressive performance to derail the Frenchman. If he can, he will almost certainly score a shot at Francis Ngannou's title or face Jon Jones in his debut in the weight class.
Anyone struggling to make their predictions for UFC Vegas 30 will probably have stumbled on this one. On the one hand, you have a very cerebral all-rounder with a strong Muay Thai base in Gane against an experienced hitter and gamer in Volkov. It is a tough one to call, at least on paper.
However, my betting pick for Gane vs. Volkov has been made with a few things in mind that go behind the stylistic matchup on paper.
First, Gane has less wear and tear. Although Volkov is just one year older, he has clocked a lot of mileage since turning pro in 2009.
Second, I believe Gane will be able to dictate the pace of this one and should have the answers for Volkov's long-range attacks. He will set traps for "Drago" to walk into, and when he does, it's goodnight, Irene.
My prediction for Gane vs. Volkov is a KO/TKO win for "Bon Gamin" at some point in the 3rd round.
Boser to Beat St. Preux by KO/TKO
UFC Vegas 30 predictions aside for a moment, who saw Ovince St. Preux moving back up to heavyweight?
Although there were no odds for that scenario to be found on the leading UFC betting sites online, the odds would have been around the +200 mark on him jumping up again.
I mean, it's not as if his first foray at 265 was a success now, was it? He lost a split decision to the sluggish Ben Rothwell in May 2020, the last time he fought at heavyweight, but missed weight in his last fight against Jamahal Hill in December and obviously feels it would be tougher to make 205 next time around.
That should not bode well for anyone betting on UFC Vegas 30's co-main in favor of OSP. Therefore, you can already sense who my pick for Boser vs. St. Preux is. If you guessed Boser, you're clearly paying attention.
But I'm not going to make predictions for UFC Vegas 30 simply based on a fighter seemingly lacking motivation. But that will, in this case, be a factor.
I believe OSP is over the hill, too light to rock it at heavyweight, and going up against a guy that is desperate to add as many big names to his resume as possible.
And while St. Preux isn't exactly Jon Jones, he did fight him for the title in recent years. He is well known and has a profile high enough to justify doing a silly dance after beating him.
Boser to beat OSP by KO/TKO is my pick.
Barcelos to Beat Valiev by KO/TKO
Here's a UFC Vegas 30 prediction for you off the bat — this fight will be the best of the night.
All things considered, Raoni Barcelos vs. Timur Valiev has the ingredients to be one of the fights of the year. These two are exciting fighters with strengths and weaknesses that should brew nicely to make for one hell of a scrap.
Barcelos has fought just five times since beating Dan Moret to defend his RFA featherweight strap in October 2016. He is now 5-0 in the UFC with wins over Said Nurmagomedov and Khalid Taha in 2019 and 2020, respectively, making him one to watch.
The Brazilian has both power and a submission game, but it can also execute a cerebral game plan and clean up with the judges.
In the opposite corner is Valiev, another highly-touted product of Dagestan. Despite the hype, he was starched by Trevin Jones in his UFC debut before the fight was overturned to a no-contest on account of Jones testing positive for marijuana metabolites.
Barcelos has more to him, and I feel his power should eventually seal the deal in this fight. Therefore, my prediction and betting pick for Barcelos vs. Jones is a KO/TKO win for the Brazilian at some point in the second round.
Fili to Beat Pineda by Decision
Andre "Touchy" Fili has the greatest cage name in MMA.
But his recent record isn't as impressive, with losses to Sodiq Yusuff and Bryce Mitchell in his last three appearances inside the cage.
The Hawaiian is aiming to make it 2-2 from his four when he takes on Daniel Pineda, who is 1-1 in the UFC. Pineda, who infamously served a doping suspension before joining the promotion, bagged a TKO win over Herbert Burns in his debut before being knocked out by Cub Swanson in December.
This should be another awesome fight to watch, with both men possessing equally admirable penchants for violence and mayhem. But my UFC Vegas 30 prediction for Fili vs. Pineda is a decision win for Touchy.
Dalby to Beat Means by Decision
Tim Means is looking for a big win against Nicolas Dalby.
In November, "The Dirty Bird" pieced up former hype job Mike Perry en route to a very impressive decision victory. That put him on his first win streak since August 2016, with a previous victory over Laureano Staropoli helping to make it 2-0 from his last two.
This time around, he faces a very game Dalby.
The Dane, unbeaten since April 2018, has two wins and two no contests from his last four inside the cage. Tough, able, and better than his odds suggest, he will be a real thorn in the side for the American.
This is one of a couple of UFC Vegas 30 betting picks that could go either way. But Dalby is one of my top MMA sleeper picks for this weekend, as I will explain a little later.
Dalby by decision is my call.
Herbert to Beat Moicano by KO/TKO
Renato Moicano takes on Jai Herbert in a very interesting lightweight clash.
The Brazilian was knocked out by Rafael Fiziev in June, making it his third KO/TKO loss in his last four fights. That is a very worrying stat, even if he has only lost to high-level guys.
A wizard on the mat, "Mohawk" has a very dangerous submission game to boot. If he gets Herbert to the floor, it's all over.
However, I see an upset bet for UFC Vegas 30 in this bout. I think Herbert has the power to catch Moicano coming in and could end this one by knockout as early as the first round.
My pick for Moicano vs. Herbert is a KO/TKO win.
UFC Vegas 30 Prelims Picks
Nzechukwu to Beat Marques by KO/TKO
Rakhmonov to Beat Prazeres by KO/TKO
Alves to Beat Wells by Submission
Prachnio to Beat Villanueva by KO/TKO
Avila to Beat Stoliarenko by Decision
Rosa to Beat Jaynes by Decision
Medeiros to Beat Hadzovic by Decision
Looking to bet on the UFC prelims this weekend? I've heard of much worse ideas.
My prelims tips for UFC Vegas 30 will hopefully help you win some money on the fights. So, if you are looking to wager on more than just the main card, knock yourself out.
As you can see, the stoppage theme so prevalent on the main card has poured down to the pre-main portion. So, if you are betting on the prelims at UFC Vegas 30, I'd recommend looking at the prop bets for the card.
Speaking of bets, here are my top wagers for this weekend's UFC.
Best Bets for UFC Vegas 30
Rakhmonov to Beat Prazeres
-300
Boser to Beat St. Preux
-175
Here are my three top picks for UFC Vegas 30.
First up is Shavkat Rakhmonov, who returns to the cage for the first time since winning his debut in style against Yancy Medeiros last year.
Rakhmonov was relatively unknown to most before that win. However, I had been following him for a little while and was stunned at his odds to win by submission (+900). I recommended that bet to our readers, and those who took my advice would have been very happy indeed.
This weekend, Rakhmonov is probably the safest bet for UFC Vegas 30.
I also like the look of Warlley Alves to beat Jeremiah Wells. The odds are good enough for me.
Finally, Tanner Boser is great value to beat Ovince St. Preux on the moneyline. A little look through the top prop bets for UFC Vegas 30 show Boser as a +260 shot to win by KO/TKO, and that's mighty appealing, I must say.
Still, I'd suggest playing it safe and take him for the win.
Top Sleepers for UFC Vegas 30
Herbert to Beat Moicano by KO/TKO
+350
Dalby to Beat Means by Decision
+240
Fili vs. Means to End as a Draw
+6600
Remember when I picked Brown to beat Lima by KO/TKO (+260) as one of my top sleepers last week?
Well, Brown went out and proved my theory of Lima having a weak chin by cracking it and sending him to sleep.
KO of the year? Maybe. But the point is that I believe Jai Herbert to be of exceptional value to do the same to Moicano, hence why he is the first of three best sleeper picks for UFC Vegas 30.
Next up is Dalby to beat Means by decision. There is great value in these odds, considering Dalby has the advantages and the fact that both men are decision fighters, for the most part.
Finally, I'm taking a pop on Fili vs. Means ending in a draw. I mean, this is a fight where there is very little separating both, and I would not be the slightest bit surprised if the judges cannot separate them.
This is the best long shot bet for UFC Vegas 30 by far, but don't go crazy on it. It's worth some pocket change, but don't go putting crazy money down on it!
Ready to Bet on UFC Vegas 30?
And just like that, my predictions and picks for UFC Vegas 30 come to an end.
If you've got this far, it's clear that you're buzzing for this weekend's fights. And if my predictions are even close to being right, it's going to be a super exciting card from top to bottom.
Now, you're probably ready to take a gamble on UFC Vegas 30. If that's the case, you can find the top odds for Gane vs. Volkov and the rest of the bouts by visiting the best sites for betting on UFC fights online.
Good luck with those bets!
AUGUST
Sportsbook of the Month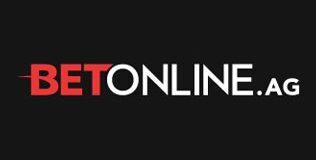 Welcome Bonus
50% up to $1,000
Read Review
Visit Site