Predictions and Best Bets for UFC Vegas 28

It's another trip to the UFC APEX for UFC Vegas 28, also known as UFC Fight Night: Rozenstruik vs. Sakai.
The card is headlined by a heavyweight dust-up between Jairzinho Rozenstruik and Augusto Sakai. I'll be making my UFC Vegas 28 predictions, starting with Sakai vs. Rozenstruik, before working through the rest of the fights on the card.
Once I have my UFC Fight Night predictions down, it will be time to move on to the best bets for the night. So, if you're looking to bet on UFC Vegas 28, make sure to check out my picks for Rozenstruik vs. Sakai, Harris vs. Tybura, and the other bouts scheduled for Saturday, June 5.
Let's do it.
Sakai to Beat Rozenstruik by Decision
It takes a brave man to call a decision in a five-round heavyweight main event.
But my predictions for Rozenstruik vs. Sakai are all based on this one going the distance. That, of course, deserves an explanation.
Yes, Rozenstruik has serious power, and you can't exactly call Sakai pillow-fisted. Both men are clearly capable of ending a contest inside the distance. With that said, both guys are coming off losses and will likely be a little tentative about throwing their respective kitchen sinks at each other, given this is a 25-minute fight.
Instead, we're likely to see a more reserved first two rounds from these two. When this fight was announced, the first prediction for Rozenstruik vs. Sakai I made was that it would be a boring scrap.
But it's possible that would this fight will tell us a lot more about these two than we have perhaps learned from their other bouts to date.
Rozenstruik was very disappointing in his loss to Cyril Gane in February. He entered that fight, having been knocked out by Francis Ngannou before dispatching depleted Junior dos Santos. But he seemed to be carrying baggage from the Ngannou defeat that will still be evident against Sakai.
Now, Sakai brings the ghosts of a battering at the hands of Alistair Overeem into the Octagon this Saturday. Like Rozenstruik, he will be cautious and a little more judicious than before in how he approaches the task of getting the win.
But that wariness is going to suit Sakai, the all-rounder, better than it will Rozenstruik. The Brazilian will need to weather the storm and navigate the tough terrain that the kickboxer will expose him to. But I think he does it.
My initial predictions and betting pick for Rozenstruik vs. Sakai have not changed. I'm taking Sakai for a (boring) decision win.
Harris to Beat Tybura by KO/TKO
Walt Harris is hoping to snap a losing skid that has seen him pick up back-to-back losses against Alistair Overeem and Alexander Volkov.
This heavyweight battle provides him with the opportunity to get back to winning ways in the promotion. Against Marcin Tybura, he faces a stern challenge, but I think he has the style to overcome.
Poland's Tybura has put away Sergey Spivak, Maxim Grishin, Ben Rothwell, and Greg Hardy in recent times. A win over Harris would make it 5-0 for the 35-year-old, who could push himself into title contention with such numbers under his belt.
I'm not sold on Tybura and believe that he has a few wrinkles in his game that Harris and his team can expose. Before this streak, he was 1-4, with all four losses coming against solid opposition.
Yes, Tybura will be confident, but Harris has the power to end this one early.
My prediction for Harris vs. Tybura is KO/TKO win in Round 2 for Walt.
Dolidze to Beat Staropoli by KO/TKO
Georgia's Roman Dolidze is another fighter coming in off a loss on this card.
Trevin Giles edged Dolidze out to pick up a unanimous decision win in March. That was the first loss of his career, taking his record to 8-1 in total.
Having won his first two fights in the UFC, Staropoli has subsequently ended up with a record of 2-2 in the promotion.
Unfortunately, of all my predictions and picks for UFC Vegas 28, I am most confident that the Argentine will lose this one.
Dolidze will be much too powerful for Staropoli on the night. I can see him catching his man early and taking him out in the first round.
Baeza to Beat Ponzinibbio by Decision
Santiago Ponzinibbio put together a red hot streak of wins in the UFC welterweight division, only to see external forces stand in his way of competing for a few years.
His comeback fight against China's Jingliang Li was a complete disaster. Li ended the scrap with a knockout in the first round, showing how dangerous ring rust can be.
This time around, Ponzinibbio meets the unbeaten Miguel Baeza. A dangerous prospect, "Caramel Thunder" is 4-0 in the UFC and 10-0 overall.
My prediction for Ponzinibbio vs. Baeza is a decision win for the American. As much as I have loved watching the Argentine fight over the years, I think such a long break away from competition will affect him for some time yet.
Baeza is the longer, rangier guy who has the technical acumen to keep him at the end of his jabs and kicks and ultimately get the nod from all three judges on the night.
Breese to Beat Arroyo KO/TKO
England's Tom Breese takes on Antonio Arroyo on the main card opener.
Both men enter the fight with, you guessed it, losses on their records. Breese was submitted by Omari Akhmedov, while Arroyo lost on points to Deron Winn.
Given both fighters' meager returns from their last five fights, the loser could be heading for the UFC chopping block. This is bound to give the bout a little more favor and make things somewhat more hectic than it would be if they were in less precarious circumstances.
I think Breese handles pressure and intensity slightly better, and I'm predicting that he knocks Arroyo out late on.
So, that's all for my UFC Vegas 28 predictions for the main card. Let's move on to the prelims.
Predictions for UFC Vegas 28 Prelims
Boser to Beat Latifi by Decision
Salikhov to Beat Trinaldo by Submission
Todorovic to Beat Rodrigues by KO/TKO
Jones to Beat Patrick by Decision
Fiorot to Beat Moroz by Decision
There are some solid fights to look forward to at UFC Vegas 28, with Tanner Boser vs. Ifir Latifi topping the prelims.
Boser should have enough for Latifi, but I wouldn't expect anything but a close scrap with these two involved.
If you're looking to turn predictions for UFC Fight Night: Rozenstruik vs. Sakai into money, don't make any decisions until you've seen my best bets for the card.
Moving on…
Best Bets for UFC Vegas 28
Breese to Beat Arroyo
-230
Dolidze to Beat Staropoli
-145
My top UFC Fight Night: Rozenstruik vs. Sakai bets can be found above.
The first bet that makes sense, especially if you were paying attention earlier, is to bet on Dolidze to beat Staropoli. The odds are pretty good for the Georgian, who I believe will have his way with his Argentine opponent.
The strength difference should be evident, given Staropoli is a jumped-up welterweight and Dolidze has previously fought as a light heavyweight and even once as a heavyweight.
Next, I have Tanner Boser getting the win at odds of -185. The odds are decent here and could be worth doubling up with Breese to win.
The Englishman is the better fighter and should be able to get the finish on the night.
Top UFC Vegas 28 Sleeper Picks
Harris to Beat Tybura
+145
Sakai to Beat Rozenstruik
+110
Despite the fights on offer this Saturday, there are just two UFC Fight Night: Rozenstruik sleepers to recommend for you.
The first is Walt Harris to overcome the challenge of Marcin Tybura in the co-main event. I see Harris landing flush on the Pole at some point and ending the contest as a result.
I really don't think there is much at all between these two and would probably have Harris as the more dangerous of the pair. He is the more explosive and can get back on track with just one connection to Tybura's jaw.
The second-best sleeper for UFC on Vegas 28 is Sakai to beat Rozenstruik.
This is a 50/50 fight on paper. But given all that has happened in the run-up to the bout, I would have it at 60/40 in favor of Sakai. Therefore, plus money odds make him the value bet in this fight and possibly, the best value pick for the UFC this weekend. Period.
More Odds, Bets, and Picks
That's my predictions and best bets for UFC Vegas 28 done and dusted.
There are some top fights to look forward to and some interesting betting opportunities on those bouts. If you feel the same way, you can get your bets down via the top online sportsbooks.
There are, of course, plenty of other big events happening this weekend. So, for more odds, bets, predictions, and picks, make sure to check out the following sections of our site.
Enjoy the fights!
August
Sportsbook of the Month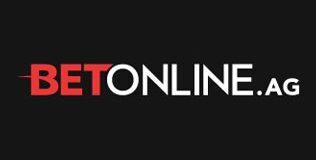 Welcome Bonus
50% up to $1,000