UFC Vegas 27 – Predictions for All Fights, Best Bets, and Top Sleeper Picks

If you're looking to make money betting on the UFC this weekend, you have a nice batch of bouts to bet on.
The action goes down at the UFC APEX in Las Vegas this Saturday, May 22, for the 27th installment of Fight Nights in the promotion's production center turned arena. Also known as UFC Fight Night: Garbrandt vs. Font, this promises to be a fun card.
The main event of the evening features a sublime clash of styles. Technical striking wiz Rob Font will test himself against the speed and power of Cody Garbrandt. That's the first of my UFC Vegas 27 predictions we're going to cover before I lay out the top bets and best sleepers for the fights this weekend.
Ready when you are.
Garbrandt to Beat Font by Decision
It just so happens that the toughest of my predictions for UFC Vegas 27, also known as UFC Fight Night: Font vs. Garbrandt, comes in the main event.
That's not to say that the rest are easy. This card is pretty much stacked with super close fights that could go either way. But admittedly, my pick for Font vs. Garbrandt did take me a little longer than I was expecting.
I spent time breaking down Garbrandt vs. Font from a few different angles, eventually arriving at a prediction of a win for "No Love" by decision. It's going to be an absolute war from the get-go, but I believe Cody to have the right tools for the job.
Cody Garbrandt's Record From His Last Five
Raphael Assuncao
Win by KO
UFC 250
June 6, 2020
Pedro Munhoz
Loss by TKO
UFC 235
March 2, 2019
T.J. Dillashaw
Loss by TKO
UFC 227
August 4, 2018
T.J. Dillashaw
Loss by TKO
UFC 217
November 4, 2017
Dominick Cruz
Win by Decision
UFC 207
December 30, 2016
Font is an excellent technical striker with power. But we're not talking about the kind of stoppage power that will keep Garbrandt from slipping in and out of the pocket while using his superior speed and power to win rounds.
Font has a rock-solid chin and a sizeable reach advantage, but at 33, he is approaching the latter stages of his career.
Garbrandt's ability to take a shot will be questioned by some ahead of this one, but with Mark Henry overseeing his development, I am confident in his defense. All of his three losses have come by way of KO/TKO, but they had more to do with defensive frailties than a "glass chin." Almost anyone who ate those shots from T.J. Dillashaw and Pedro Munhoz would have ended up on their butts.
The first of my UFC Vegas 27 predictions is a decision win for the former king of 135-pounds, Cody Garbrandt.
Yan to Beat Esparza by Decision
Carla Esparza, inaugural champ of the UFC strawweight division, takes on China's Xiaonan Yan in the co-main on Saturday's card.
Yan takes a record of 12-1 into the cage, with her sole loss coming on the Singaporean regional scene in 2010. Since then, she has rolled over her opponents, earning wins over the likes of Angela Hill, Karolina Kowalkiewicz, and Cláudia Gadelha to push herself into title contention.
Rose Namajunas' upset victory over Yan's compatriot, Weili Zhang, means the title picture rests on Thug's next move. It's difficult to call whether Namajunas will give Weili an instant rematch, or look to the likes of Yan for the first defense of her second reign as champion.
Regardless, a win for Yan over Esparza would put her in a very comfortable position heading forward. And that is all she will be concentrating on for now.
But Esparza will be no cakewalk for her. Stylistically, the grappling-heavy American could end up being the toughest test she has encountered in the UFC to date. A smart fighter, tough, and with a dangerous submission game, the "Cookie Monster" will give Yan plenty to think about on the night.
But on the feet, Yan holds the cards. Providing she can keep Esparza from landing single legs and smothering her on the floor, she wins.
Thus, the second of my UFC Vegas 27 predictions is a win for China's next strawweight star.
Tafa to Beat Vanderaa by KO/TKO
Of all my Font vs. Garbrandt predictions, here's one that I will put the house on — this fight is not going to be pretty.
Of course, not even the very best sites to bet on UFC fights would take that wager. And if they did, the odds would probably be the lowest ever offered by any bookie in the history of online gambling. But if you are looking to bet on this UFC Vegas 27 heavyweight bout, there are much better odds and markets available.
By contrast to the main event, my predictions and pick for the winner of Tafa vs. Vanderaa didn't take long to arrive at. First, I see Tafa winning. Second, he gets it done by a big, nasty knockout in the very first round of the fight.
It almost seems like UFC matchmakers have an obligation to put a big, sweaty heavyweight scrap on Fight Night cards these days. And this one will serve its purpose of being good for a KO, but pretty lame for anyone looking to study the technical intricacies of high-level MMA.
No disrespect intended, of course.
Spencer to Beat Dumont by Decision
Felicia Spencer and Norma Dumont go at it at 145-pounds.
It seems to me that this fight has been put together for the sole intention of providing divisional champion Amanda Nunes with another sacrificial lamb at featherweight.
But with the knowledge that Spencer has already had a shot at Nunes in the heaviest female division, the promotion is probably hoping for a win for Dumont Viana.
Spencer is a very solid fighter with a cast-iron chin. The 30-year-old Canadian has a record of 8-2, with the only losses of her career coming against arguably the #1 and #2 greatest women in MMA history in Nunes and Cris Cyborg.
Still, she is not exactly a huge favorite in this one.
Viana earned the first win of her UFC career over Ashlee Evans-Smith in November, having been knocked out in one round by Megan Anderson earlier in the year. Although I see potential in her, I think Spencer's experience and toughness should see her through on the cards.
Dvorak to Beat Paiva by KO/TKO
An exciting scrap at 125-pounds sees David Dvorak size up against Raulian Paiva.
First, I like both of these fighters and could make a solid case in favor of why both could win this one. My prediction for Dvorak vs. Paiva, like the main event, involved a little bit of head-scratching and beard-stroking. After analyzing both guys, I settled on Dvorak by KO/TKO.
Dvorak has the better striking arsenal but is also very tricky with his setups. I can see him countering Paiva with a huge shot somewhere in the second and earning a stoppage win on the night.
Hermansson to Beat Shahbazyan by Submission
My final UFC Vegas 27 prediction for the main card is Jack Hermansson to beat Edmen Shahbazyan by way of submission.
Other than the main event, this is the most intriguing matchup on the entire card. On one hand, you have an exciting striker in Shahbazyan that can catch "The Joker" with something early and end the contest. But Hermansson should be far too smart to allow the former training partner of Ronda Rousey such an easy route to his chin.
My Hermansson vs. Shahbazyan prediction is a win for the former by way of second-round submission.
Font vs. Garbrandt Prelims Predictions
Algeo to Beat Ramos by KO/TKO
Rothwell to Beat Barnett by Decision
Silva to Beat McGee by Decision
Silva to Beat Rodriguez by KO/TKO
Culibao to Beat Sha by KO/TKO
Hadzovic to Beat Medeiros by KO/TKO
Alves to Beat Ismagulov by Submission
If you're looking for more betting tips for UFC Fight Night: Garbrandt vs. Font, you can find my prelims predictions above.
There are some solid fights on the prelims this Saturday, and I expect most of them to end with stoppages. That should set us up nicely for the main card, which should be a fun one.
There are a couple of 50/50's there, with Silva vs. McGee arguably the most difficult one to call. I have gone for Silva to eke out a decision victory, but it certainly won't be a UFC Vegas 27 fight I'll be mega keen to bet on.
Let's move on to the pick of the bets for Font vs. Garbrandt and the rest of the fights on this card.
Best Bets for UFC Vegas 27
Joshua Culibao to Win
-255
You're here to find the best bets to place on UFC Vegas 27 this Saturday, so why not consider the ones above?
The lock of the entire card is Bruno Silva to win at -340. The odds aren't magnificent, but they do emphasize Silva's superiority against Victor Rodriguez. He should win this fight fairly comfortably.
Next up, we have another of the top bets on the Font vs. Garbrandt undercard. Rothwell takes on Chris Barnett, not to be confused with former UFC heavyweight champ Josh Barnett, and he should have too much for him on the night.
Finally, I'd recommend putting a unit or two down on Joshua Culibao to beat Yilan Sha. I don't like Sha's chances at all in this fight; I am expecting a one-sided win for Culibao.
Top Sleeper Picks for UFC Vegas 27
Garbrandt by Decision
+425
Hermansson by Submission in Round 2
+1200
I believe these are the best odds for UFC Vegas 27 sleeper picks, but with a twist.
I haven't been able to identify any clear discrepancies between the odds for the Font vs. Garbrandt card and my predictions and picks for the fight. In other words, this card is mostly comprised of fights that could go either way, and the UFC betting odds reflect that.
So, in order to find value, I've dug deeper into things.
First, I am confident that a rejuvenated Cody Garbrandt will beat Rob Font by decision. Clearly, the majority of fans are expecting a bloodbath, and for the fight to end inside the distance. Odds of +425 on No Love showing us a Mark Henry-inspired points win is too good to pass up.
Next, Felicia Spencer to beat Norma Dumont by KO/TKO is exceptional betting value at +900. Dumont's only loss came by way of a first-round KO to Megan Anderson, and I feel Spencer's abrasive, gung-ho style could see her do the same on the night.
Finally, some pocket change on a Hermansson submission in Round 2 could be worth it. I was very surprised to see online UFC betting sites offering such a high price, even if I was expecting UFC Vegas 27 prop bets to be a potential goldmine.
More heat in the bantamweight division ?

Your #UFCVegas27 poster just dropped.

[ ? @RobSFont vs @Cody_NoLove | Sat May 22 ] pic.twitter.com/rKG5XuEJf5

— UFC (@ufc) May 12, 2021
How and Where to Bet on UFC Vegas 27
I can officially draw my predictions and top bets to a close for UFC Vegas 27.
This is a solid card with some copybook matchmaking that should be a competitive card from top to bottom. Bar a couple of fights, you could make arguments for either competitor winning their bouts.
Hopefully, these UFC Vegas 27 betting tips should see you well. If you're ready to get your bets down on Garbrandt vs. Font, or any of the fights above, you can do so via our recommended UFC betting apps and online betting sites.
If you're looking for answers when it comes to how to bet on UFC fights, the following guide will get you up and running!
Good luck with your bets!
AUGUST
Sportsbook of the Month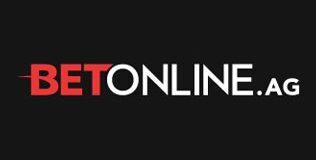 Welcome Bonus
50% up to $1,000
Read Review
Visit Site