Predictions for All Fights at UFC Vegas 24 and Best Bets for the Night

If you haven't quite made up your mind about betting on Robert Whittaker vs. Kelvin Gastelum at the UFC APEX this Saturday, April 17, this one is for you.
If you're looking to make money from your UFC Fight Night: Whittaker vs. Gastelum wagers on the rest of the card, it's also going to be of interest. The same applies if you're kind of uncertain about who to bet on at UFC Vegas 24 scheduled for this weekend, but don't worry, as I'll walk you through all there is to know.
While not a stunning undercard by any means, there are plenty of quality fights to get excited for. I'll be making my UFC Fight Night: Whittaker vs. Gastelum predictions for all of them, so make sure to stick with me for those.
I'll also be dropping my best bets for Whittaker vs. Gastelum and the undercard bouts, as well as a few sleeper bets that could make for some very happy bettors when all is said and done.
Let's open my UFC Fight Night: Whittaker vs. Gastelum predictions and betting picks with the main event of the evening.
Whittaker to Beat Gastelum by Decision
Scout any of the best UFC sportsbooks, and you will find a fair amount of bets for Whittaker vs. Gastelum that make sense.
For example, the fight to go the distance. That's arguably the first bet for this weekend's UFC Fight Night that I would consider. Why? Well, put it this way — Whittaker doesn't own that type of knocking-your-head-off-your-shoulders power, while Gastelum's chin is as reliable as a tax bill.
I recently discussed my predictions, best bets, and betting pick for Whittaker vs. Gastelum. If you're not exactly solid on who to bet on this fight, give it a read. But the TL;DR version is that I see the superior athlete, Whittaker, having his way with Gastelum for at least four of the five rounds.
My Whittaker vs. Gastelum pick is a decision win for the former champion.
Here, check out his last performance against the dangerous Jared Cannonier.
Klose to Beat Stephens by Decision
The top UFC betting sites can't separate these two.
And it would be a fair assessment to say that there is not much that stands Stephens aside from Klose, and vice versa, in what should be a lightweight co-main well worth tuning in for.
Stephens makes his 35th appearance under the UFC banner on the night, making him one of the promotion's most recognizable faces. It is also his first contest at 155 for almost ten years. What a way to celebrate a landmark bout. But does it make sense?
In terms of size, these two are almost identical in height and reach. Stephens has the slight advantage in height by half an inch (5'8.5″) and one inch in reach (71″). Therefore, anyone predicting "Lil Heathen" to be physically out of his depth on the night won't have much to go by.
Stephens has serious power, as evidenced by his 19 KOs from 28 wins since turning pro in 2005. His last win ended in a TKO, against Josh Emmett, back in February 2018. If he emulates that result, he must consign Klose to just his second stoppage loss ever.
My betting pick for Klose vs. Stephens is Klose by decision.
Sherman to Beat Arlovski by KO/TKO
Former UFC heavyweight champ Andrei Arlovski takes on Chase Sherman in the major heavyweight clash of the evening.
Some will fancy their bets on Arlovski to win, but I'm not one of them. Even if "The Pitbull" has the advantages in hand speed and movement, the 42-year-old is going up against a guy that can end the fight with just one shot.
Sherman, who made a winning return to the promotion against Isaac Villanueva in May 2020, will be looking to find that one connection that ends the contest. Unfortunately for Arlovski, I can see him getting it at some point in the second round.
I'm picking Sherman to beat Arlovski by KO/TKO on the night.
Alhassan to Beat Malkoun by KO/TKO
I feel this fight is something of a mismatch.
All of Alhassan's wins inside the cage have come by knockout. In the first round, too. If there is one thing that "Judo Thunder" is known for, it's stopping his opponents in their tracks, and Malkoun will be aware of what awaits him on Saturday night.
However, Alhassan hasn't exactly looked his best in his two recent fights. A decision loss to Mounir Lazzez was followed up by a brutal first-round knockout at the hands of Khaos Williams in November. A third straight loss would be devastating for the Ghanaian, but it's hard to see that happening.
Malkoun, 4-1 in MMA, isn't the type of fighter that should cause Alhassan trouble. A training partner of Robert Whittaker, "Mamba" lasted just 18 seconds in his UFC debut on the undercard of Khabib vs. Gaethje back in October. Needless to say, he faces another early shower on Saturday night.
I'll be touching upon this fight a little later. But for now, I'll leave things here with a prediction for a knockout win for Alhassan.
Pena to Beat Munoz by Submission
A lightweight scrap between the "Violent Bob Ross," Luis Pena, and Alexander Munoz should be interesting.
Although Pena has failed to hit the heights expected of him by some since hooking up with the promotion, he is a solid fighter. The Italian-born competitor is 8-3 overall and is looking to get back in the win column against Munoz.
Physically, he should have too much for the Texan, who lost his Octagon debut against Afghanistan's Nasrat Haqparast in August 2020.
My pick for Pena vs. Munoz is a submission win for the flame-haired fighter.
Ramos to Beat Algeo by Submission
Ramos vs. Algeo could be the lowkey fight of the night.
Ramos, a native of Sao Paulo, is a BJJ blackbelt with a dangerous submission game and nice striking. The Brazilian is 4-2 since joining the UFC in February 2017 and is coming off a loss to Lerone Murphy in June 2020.
Algeo is a solid all-round competitor that will be one of the tallest bantamweights in the division when he drops down to 135-pounds for the first time. He will have a two-inch reach advantage over Ramos, which isn't a lot, but this advantage might be counterbalanced by what could be a testing weight cut.
Despite coming off a loss, the last of my predictions for UFC Fight Night: Whittaker vs. Gatelum's main card is a submission win for Ramos.
⭕️ button on repeat!

[ @RicardoRamosMMA – Saturday on @ESPN ] pic.twitter.com/EHR0L6cXvV

— UFC (@ufc) April 13, 2021
Whittaker vs. Gastelum Prelims Picks
Cortez to Beat Kish by Decision
Romanov to Beat Espino by KO/TKO
Godinez to Beat Penne by Decision
Meerschaert to Beat Fabinski by Submission
Nunes to Beat Dos Santos by Decision
Gravely to Beat Birchak by Decision
There are some solid fights on the undercard for Whittaker vs. Gastelum.
For the most part, the bouts on the event are highly competitive. However, there are one or two bouts that seem lopsided, to be kind, and these are the ones that you need to be aware of when betting on Whittaker vs. Gastelum and the rest of the bouts this Saturday.
Let's take a look at the best bets for the UFC this weekend.
Best Bets for UFC Fight Night: Whittaker vs. Gastelum
Whittaker to Beat Gastelum
-270
Alhassan to Beat Malkoun
-300
The first of my recommended wagers for UFC Fight Night: Whittaker vs. Gastelum can be found in the evening's main event.
I'm taking Whittaker to beat Gastelum, which is a decent shout at -270. However, you can get an even better price if you take Whittaker to win by Decision (+115).
Next is Alhassan to beat Malkoun. I can't see this fight going any other way.
Finally, play things safe by betting on Cortez to beat Kish at -255. Alternatively, check out the latest UFC Fight Night: Whittaker vs. Gastelum props for other markets.
Top UFC Fight Night: Whittaker vs. Gastelum Sleepers
Alhassan to Win by KO/TKO at -120
Birchak to Win by Decision +500
Yes, I have already mentioned backing him to win. But I'm recommending taking Alhassan to win by KO/TKO, as at -120, it is a steal.
The Ghanaian looks set to stop the Aussie on the feet in the first round, making these odds the best for any Whittaker vs. Gastelum sleepers you will come across.
Next in my top sleeper bets for Whittaker vs. Gastelum is Birchak to win by decision.
Well worth a pop at +500, Birchak could prove to be a savvy bet. Yes, I have taken Gravely to scrape this one on the cards, but Birchak's experience could see him first past the post on the night.
More Fights to Bet on This Month
That's it for my UFC Fight Night: Whittaker vs. Gastelum predictions and best bets.
There are some top wagers for you to consider ahead of this weekend's action. From Whittaker to win by decision to Birchak taking it on the cards himself, your betting picks for the UFC should be easier to put together having read this piece.
But looking past Saturday's action at the Octagon, there are some more mega fights on the horizon. That includes an MMA/celebrity boxing match also scheduled for Saturday and arguably the biggest UFC event of the year the following week.
If you're looking for more bets to place on the fights this weekend and next, I'll leave you with a few previews and picks to check out.
AUGUST
Sportsbook of the Month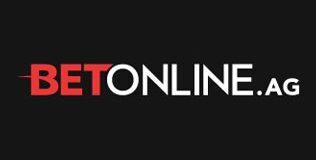 Welcome Bonus
50% up to $1,000
Read Review
Visit Site