UFC Fight Night: Rozenstruik vs. Gane Predictions and Best Bets for All Bouts

I've made my betting predictions for UFC Fight Night: Rozenstruik vs. Gane, and it's worth saying that there are a few surprises for you.
The fights go down this Saturday, February 27, headlined by a heavyweight scrap that might contribute to the MMA highlight reel for 2021.
Alongside my predictions for every UFC fight this weekend, I have also provided my top bets for Rozenstruik vs. Gane, as well as tips for the best sleepers on the card.
Keep reading for my predictions, and the top betting picks for UFC Fight Night: Rozenstruik vs. Gane.
Rozenstruik to Beat Gane by KO/TKO
Jairzinho Rozenstruik has won five of his six fights in the UFC.
All five of his wins have come by way of KO/TKO. The only loss he has had came against the colossal knockout artist Francis Ngannou, yet he somehow finds himself as the plus money dog.
I've already made my predictions and pick for Rozenstruik vs. Gane, where I talked about the value of backing the favorite if betting on this fight. The odds for Rozenstruik vs. Gane are in favor of the Frenchman, and I don't understand what the thinking behind that is at all.
Gane is a solid fighter with a perfect record of 7-0. But his resume is not as impressive as the one Bigi Boi can boast of.
My prediction for Rozentruik vs. Gane is Rozentruik by way of second round KO/TKO.
"The way to live like a king – is to work like a slave." Respect & thank you for the rounds.??

With Marcos Santa Cruz, Tyrone Spong, Michael Babb & Isis Verbeek. #TeamBigiBoy #Suriname #UFCVegas20 pic.twitter.com/Y3Up6D2ZKi

— Jairzinho 'BIGI BOY' Rozenstruik (@JairRozenstruik) February 19, 2021
Ankalaev to Beat Krylov by KO/TKO
Magomed Ankalaev has the makings of a future light heavyweight champion of the promotion.
Nikita Krylov, unfortunately, does not.
It would be far too simplistic to leave things there, of course, so allow me to paint a picture of how I see this fight going before I provide you with my Ankalaev vs. Krylov pick.
First, Ankalaev has the power to end this one by KO/TKO. But Krylov's chin is pretty solid, as evidenced by just one knockout from seven losses.
Magomed Ankalaev UFC Statistics
Takedown Average
0.62
Takedown Accuracy
33%
Takedown Defense
85%
Significant Strikes LPM
3.58
Striking Accuracy
56%
Significant Strikes APM
1.36
Striking Defense
68%
Submission Average
0.0
LPM = Landed Per Minute
APM = Absorbed Per Minute
Krylov has 15 submission wins in his career but has been submitted five times. Eleven of his wins by submission came on the regional circuit in Ukraine, as well as in combat sambo.
Ankalaev has never won a fight by submission. He has, however, lost one bout this way (to Paul Craig in March 2018). In the last second of the fight, I might add!
That is almost certainly worth considering, even if I don't believe he can live with him on the feet or easily take the Russian down.
Krylov doesn't have the greatest cardio in the world either. So trying to get a guy with a rock-solid chin and takedown defense of 85% to the ground is going to be akin to climbing a mountain.
The second of my UFC Fight Night: Rozenstruik vs. Gane predictions is a win for Ankalaev by KO/TKO.
Bueno Silva to Beat De La Rosa by Submission
Since ending Mayana Souza with a ninja choke on Dana White's Contender Series in August 2018, Mayra Bueno Silva has gone 2-1 in the UFC.
A decision loss to Maryna Moroz is sandwiched between two first-round armbar submissions over Mara Borella and Gillian Robertson.
Montana De La Rosa is 1-2 from her last three, with losses to Viviane Araujo and Andrea Lee on either side of her own win over Mara Borella in 2020.
This is a decent matchup in the women's flyweight division, but one that I only see going one way.
My UFC Fight Night: Rozenstruik vs. Gane prediction for this one is a win for Bueno Silva. However, as I will discuss in my best bets for the Rozenstruik vs. Gane undercard a little later, I like her for a first-round submission.
Munhoz to Beat Rivera by Decision
This is arguably the toughest of my predictions for all fights at UFC Fight Night: Rozenstruik vs. Gane.
Initially set for the undercard of UFC 258, my pick for Munhoz vs. Rivera was a win for Munhoz. I had predicted that the Brazilian would get past his rival to win on the judges' scorecards.
On paper, these two are similar fighters who find themselves throwing their weight behind one last assault on the 135-pound title. Both are preparing to go to war, but that surely suits Munhoz.
Rivera is not the type of fighter that can intimidate with his power, but his volume is a problem for anyone. The only issue with that is that he needs to find the space and time to let loose, and that's something that Munhoz will be reluctant to give him.
If you're looking for a lock or as close to a surefire betting pick for Rozenstruik vs. Gane and the rest of the fights on the card, I would suggest looking past this fight.
It is one that could end up being very close, and therefore, very hard to predict.
Remember, their first fight back in November 2015 ended in a split decision win for Rivera.
That night, the American fought behind his three-inch reach advantage and just about scraped it. But this time, I see Munhoz coming out on top.
Alex Caceres vs. Kevin Croom
The first of my predictions for Alex Caceres vs. Kevin Croom is that it's going to be a wild and unorthodox scrap.
Caceres is on a great run right now, with a record of 4-1 from his last five. He was the first man to beat top prospect Chase Hooper and will certainly fancy his chances of taking out The Hard-Hitting Hillbilly, Croom, in a similar fashion.
Croom won his UFC debut by submitting Roosevelt Roberts in just 26 seconds. Unfortunately, that win was overturned to a no-contest when he tested positive for marijuana.
This time, Croom is aiming to register his first UFC win on his resume. I'm predicting that he gets it, too, by knocking out Caceres in the third round.
UFC FN: Rozenstruik vs. Gane Prelims Predictions
You can find more predictions below to help you get your Rozenstruik vs. Gane betting picks together.
There is some awesome action to look forward to on the prelims, with Alexander Hernadez vs. Thiago Moises and William Knight vs. Alonzo Menifield two I'm really looking forward to seeing.
Moises to Beat Hernandez by Decision
Mazo to Beat Davis by Decision
Menifield to Beat Knight by KO/TKO
Lawrence to Beat Cachero by Decision
Grishin to Beat Jacoby by KO/TKO
UFC Fight Night: Rozenstruik vs. Gane Top Picks
Ankalaev to Win (-350)
Mazo to Win (-240)
Bueno Silva to Win (-140)
Now we've covered my predictions, let's move on.
You can find the three best betting picks for Rozenstruik vs. Gane and the rest of the card above.
Most interestingly, the main event does not feature in my top picks for the UFC this Saturday but is among the sleepers. Instead, I've started off with Ankalaev to beat Krylov, which I think he will in style.
My second of my UFC Fight Night: Rozenstruik vs. Gane betting picks is Mazo to beat Davis. The odds are solid, and I really like her chances in this one.
The last of my top picks for UFC Fight Night: Rozenstruik vs. Gane is Bueno Silva to beat De La Rosa, which will get you odds of -140.
Check out the best online apps for betting on MMA fights for the prices above.
UFC Fight Night: Rozenstruik vs. Gane Sleepers
Rozenstruik to Win (+225)
Croom to Win (+180)
Moises to Win (+180)
Did you expect my betting pick for Rozenstruik vs. Gane to also be one of the top UFC Fight Night: Rozenstruik vs. Gane sleeper bets?
Well, it's the best sleeper to place on the UFC this weekend. If you're trying to find ways to win money on the UFC on Saturday night, get all over this price.
As I mentioned earlier, I'm picking Croom to beat Caceres. I think this will be another UFC betting upset to savor in 2021, with The Hard-Hitting Hillbilly walking away with the "W."
Finally, I like Thiago Moises' chances of upsetting Alexander Hernandez. That's why I added it to my UFC Fight Night: Rozenstruik vs. Gane best sleepers list, and I suggest you at least think about doing the same.
Wrapping Up my Rozenstruik vs. Gane Card Predictions and Bets
That's all for my predictions, and top betting picks for UFC Fight Night: Rozenstruik vs. Gane.
The main event of the evening should be a war, but I'm backing Bigi Boy to come away with the win. Rozenstruik's odds are excellent value in this fight, and you'll struggle to find a better UFC sleeper for a while.
This is the final UFC event of February, but the first of March is going to be insane.
I am, of course, talking about UFC 259. You can find betting material for the fights on our UFC picks and UFC blog, but I've left you with some content to help you get in the mood ahead of the big night on Saturday, March 6.
AUGUST
Sportsbook of the Month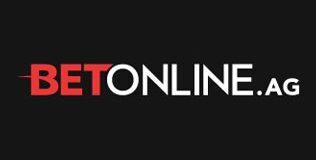 Welcome Bonus
50% up to $1,000
Read Review
Visit Site