Top Picks and Sleepers for UFC 266 With Predictions for All Fights

Don't place your bets down until you've read my predictions for UFC 266, as I will be covering all fights on the card.
What an incredible event we have to look forward to this Saturday, September 25. Not only are there two titles on the line, but the return of the legendary Nick Diaz following nearly seven years in the wilderness.
I'll be providing odds for UFC 266, my top bets for UFC 266, as well as a few sleepers that you might want to consider.
This is genuinely one of the most stacked cards I've seen in a while. It's pure quality from top to bottom, and I'm sure the atmosphere at the T-Mobile Arena will be deafening.
So, where do I start with my predictions and picks for UFC 266? The main event?
Sure, let's do that.
Alexander Volkanovski vs. Brian Ortega
Alexander Volkanovski makes the second defense of his UFC featherweight title against former title challenger Brian Ortega.
You can find the odds for Volkanovski vs. Ortega above. Take as long as you need to get a feel for them.
Volkanovski's odds to win have shortened from -190 when I provided the early odds for UFC 266's main event with analysis of the fight. It appears that oddsmakers have adjusted the line on account of more wagers for Volkanovski vs. Ortega being placed on the American.
Unsurprisingly, Ortega's odds for UFC 266 have fallen from +155 in August.
At the current prices, I'd argue that the value is with the Aussie in this matchup. His style was incredibly difficult to handle for Max Holloway, a guy that lit Ortega up like a Christmas tree back in 2018.
MMA math or not, you have to consider that Volkanovski is the stud in this fight.
The former rugby league player rides an 18-fight win streak into this one, which stretches all the way back to December 2013.
In that time, he has picked up nine KOs, three submissions, and seven decision victories. Although his last win over Holloway was controversial, he took the win, and the streak continues.
What About Ortega 2.0?
Ortega came back from a lengthy layoff following his loss to Holloway to put on an absolute clinic against The Korean Zombie last October.
An excellent submission artist with improved skills on the feet, Ortega is going to pose a very tough test for Volkanovski.
With that said, "The Great" is one of the worst matchups possible for "T-City." Therefore my UFC 266 prediction for Volkanovski vs. Ortega is a decision win for the City Kickboxing star.
He will likely pick his man apart by way of a clever kicking game to keep Ortega away. Expect strength in the exchanges with sniping, explosive bursts to push him back against the cage.
Volkanovski is far too well-rounded for his opponent to be overwhelmed on the feet or in the grappling exchanges. That means Ortega's best chance of winning is to somehow take his neck and do what no one has ever done before — submit him.
Pick: Volkanovski by Decision (+150)
Valentina Shevchenko vs. Lauren Murphy
The second title on the line this Saturday is Valentina Shevchenko's women's flyweight crown.
If you know the strengths and weaknesses of Shevchenko, you should be aware that this is a mismatch. All due respect to Murphy, who is nothing short of an inspiration, but this could get ugly.
Shevchenko is one of the greatest UFC fighters of all time. If we're talking exclusively about women's MMA, she is a top-3 fighter and probably the most gifted striker in the history of WMMA.
If you're looking for chalks for Saturday night, you've found one. There is no conceivable way that the Russian will lose to a fighter of Murphy's caliber.
The UFC 266 odds for Shevchenko vs. Murphy make backing "The Bullet" on the moneyline pointless for most. You would need to part with $1500 to win $100, which isn't exactly within the reach of most bettors.
Instead, I'd look towards the top props for UFC 266, where you will find a much broader scope for value. For example, you can get +500 for Shevchenko to win by submission. Now, you might think that's a tall order, given "Lucky" has never been submitted. But she's never been stopped, period.
Odds of -105 for her to win by KO/TKO make more sense to me and align with my UFC 266 prediction for Shevchenko vs. Murphy.
Pick: Shevchenko by KO/TKO (-105)
Nick Diaz vs. Robbie Lawler 2
The next of my predictions for UFC 266 is the one some of you have come here for.
It's like being catapulted back into the early 2000s here. A time when the UFC was less about the bells and whistles or Conor McGregor's WWE antics and more centered on two guys settling their differences inside the cage.
The odds for Diaz vs. Lawler 2 make this a pick 'em. Being veterans of the game, these two will look to run it back a whole 17 years after the Stockton legend stopped the future welterweight champion of the promotion at UFC 47.
Making predictions for Diaz vs. Lawler still feels a little surreal, given it has been so long since we've seen these two share a cage.
Ultimately, I don't see this being a 50/50 fight. Now 38, Diaz has been out of the game for so long that we just don't know what he is capable of.
There are questions around Nick's ability to compete at this level, while Lawler took top-contender Colby Covington the distance just two years ago.
My prediction for Diaz vs. Lawler 2 is a decision win for "Ruthless." What made Nick Diaz so good back in the day was his pressure style that was aided by a phenomenal gas tank. At near 40, and with years of partying behind him, it's unlikely that he will be able to keep up the pace he once terrorized his opponents with.
I talk more about the matchup in my Diaz vs. Lawler rematch odds and analysis piece. Give it a read if you're hungry for more knowledge for this bout.
Pick: Lawler by Decision (+220)
Curtis Blaydes vs. Jairzinho Rozenstruik
Checking out the UFC 266 odds, I couldn't help but be a little puzzled by this one.
Not so much that the bookies are predicting Blaydes vs. Rozenstruik to end with a win for the American. But that the line is so wide in favor of the "Razor."
Blaydes, one of the best wrestlers in the UFC heavyweight division, beat Derrick Lewis before he was knocked out cold while shooting for the takedown in February. That was the third loss of his career, which also happened to be the third knockout as a pro.
Now, you could call that prime opportunism by Lewis. But, for the most part, getting put on your back by power punchers is an occupational hazard in this division.
Still, does Blaydes have a suspect chin? Rozenstruik will be looking to test this theory on Saturday.
The Surinamese fighter is 12-2 in the paid ranks, with his only losses coming to Francis Ngannou and Cyril Gane. Both of them are set to contest the unified heavyweight title in 2022. You can get on the early odds for Ngannou vs. Gane already, so check 'em out.
Anyway, back to my predictions for UFC 266.
Rozenstruik is a powerful striker, but he does have weaknesses in the wrestling department that Blaydes can expose. If the American can take him down, he can finish him with strikes from the top. But he must be careful in how he looks to close the distance.
I'm going to go against the grain here to predict a win for Rozenstruik by stoppage. But he value is tremendous, making it one of the top sleeper picks for UFC 266.
Pick: Rozenstruik by KO/TKO (+325)
Jessica Andrade vs. Cynthia Calvillo
The last of my UFC 266 predictions come in a women's flyweight scrap on the main card opener.
Former strawweight champion Jessica Andrade will look to push her way back into title contention following a 2nd round TKO loss to Valentina Shevchenko in April.
The Brazilian is a firm betting favorite with betting sites and looks primed to pick up a win on the night.
Calvillo is really up against it here and will need something special to overcome her challenge.
The problem for the #7 ranked women's flyweight is that she is more the nail than the hammer and will likely succumb to strikes early on.
My UFC 266 prediction for Andrade vs. Calvillo is a KO/TKO win for "Bate Estaca."
Pick: Andrade by KO/TKO (+160)
More Predictions for UFC 266
With my UFC 266 predictions for the main card done and dusted, it's time to look over the prelims.
Dvalishvili to Beat Marlon Moraes by Decision
Hooker to Beat Haqparast by KO/TKO
Daukaus to Beat Abdurakhimov by KO/TKO
Fiorot to Beat Bueno Silva by Decision
Maximov to Beat Roberson by Submission
Semelsberger to Beat Sano Jr. by KO/TKO
If you're putting together a list of top picks for UFC 266, I'd suggest considering some of the fights on the undercard.
As said previously, there are some real bangers on the night. Some of them are easier to call than others, but there is certainly scope to win money on the event from top to bottom.
Check out the latest odds for UFC 266's prelims on these legit UFC betting apps.
I'll be looking over the best sleepers for UFC 266 further down. But if you're after my top bets, let's move to the next section.
Recommended Bets for UFC 266
Jessica Andrade to Win -275
Hooker to Win -175
Alexander Volkanovski to Win -155
All of my top picks for UFC 266 are taken from the main card.
First, I think Andrade is a lock to beat Calvillo. You can take her at -275, which would work well in a parlay for UFC 266 or as a safe bet by itself. If you're looking for more value, then go for her to win by KO/TKO at odds of +160.
Hooker to win at -175? Yeah, I'll take that all day. He's the longer, rangier guy with enough power to stop the fight. But following his loss to Michael Chandler, he might look to play things a little more conservative, hence the safety net approach.
The moneyline odds for Volkanovski to beat Ortega are good value at -155.
I'd stick to this bet, as the chances are in favor of the Aussie winning by decision. There is, however, a slight chance that he could score a stoppage late on.
Best UFC 266 Sleepers
Shevchenko to Win by Submission +550
Rozenstruik to Win by KO/TKO +260
Lawler to Win by Decision +220
Time for the top sleeper picks for UFC 266.
Let's start with Shevchenko to win by submission (+550). These odds are definitely worth taking aim at, given that Murphy will likely try to take her to the ground. Although a decent grappler, Lucky will not fare well if Shevchenko takes her back.
Rozenstruik to knock out Blaydes is another great sleeper for the fights this weekend. At +260, it speaks itself.
Finally, I can't understand why anyone would bet on Nick Diaz to beat Robbie Lawler. There is no data to support backing Diaz here, and Lawler is great value at +220 to win by decision.
Wrapping Up My UFC 266 Predictions
Let's hope my predictions for all fights at UFC 266 serve you well.
I'm buzzing to watch this card, and the chance to make money betting on Volkanovski vs. Ortega, Diaz vs. Lawler 2, and more of the fights has only increased my appetite.
You can find individual fight picks, predictions, and recommended bets for UFC 266 by visiting the following section of our site. But pay us a visit on our blog for the fights for more gambling advice and insight for UFC bouts.
Have fun!
August
Sportsbook of the Month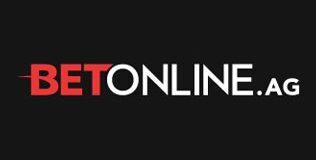 Welcome Bonus
50% up to $1,000