Predictions for All Fights at UFC 264 and Best Bets for the Night

Grab something nice and cold to drink, and then take a seat.
I'm going to talk you through my betting predictions for UFC 264. To be more specific, I will lay out my predictions for Conor McGregor vs. Dustin Poirier 3 and every other fight on the card.
A huge night of fights awaits us this Saturday, July 10, with the return of the Irish superstar. McGregor goes at it with Poirier for the third time, and it promises to be an absolutely incredible fight from start to finish.
You don't need me to tell you how much is on the line in the main event. A loss could see McGregor retire from the UFC, but a win could see him bag a shot at lightweight king Charles Oliveira.
Beyond the big one, I'll be providing UFC 264 predictions for the likes of Thompson vs. Burns, O'Malley vs. Moutinho, and a whole host of other top-class matchups set to feature on the card. Once I have covered every fight, I'll be providing my top UFC 264 betting picks and sleepers for you to look at.
Make yourself comfortable, and I'll kick things off with the main event of the evening.
Poirier to Beat McGregor by Submission
There will be fireworks in the main event of UFC 264.
This is a fight that the bookies are struggling to call, and it's practically a pick'em where the odds are concerned. Still, I believe there is always a premium to pay when betting on Conor McGregor, and the value is almost certainly with Dustin Poirier.
There is nothing I have seen that gives me the confidence to the Dubliner to win this trilogy fight. Thus, making my predictions and betting pick for McGregor vs. Poirier has not come with the same kind of back and forth that many observers appear to be struggling with.
Poirier is the bigger and more well-rounded fighter of the two. He has lost just two from fourteen fights at lightweight since moving up after his featherweight loss to McGregor in 2014.
The first of those defeats was a freak knockout at the hands of Michael Johnson. The second loss came against the greatest lightweight of all time in Khabib Nurmagomedov.
If I were making UFC 264 predictions based on reputation, McGregor would get the nod. But I'm not. I'm looking for the fighter best equipped to take control of this bout from the first bell and impose their game plan as the battle progresses.
For me, that man is Dustin Poirier. Therefore, my prediction for UFC 264's main event is a submission win for "The Diamond."
Thompson to Beat Burns by KO/TKO
Before making my predictions for UFC 264's co-main, I have to lay down a few quick sentences regarding how awesome this fight should be.
I really like the stylistic matchup here, with Thompson's technical brilliance set to clash with the ferocity of Burns. As much as McGregor-Poirier 3 will be the talk of the night, we could genuinely witness one of the top UFC fights of 2021 when "Wonderboy" meets "Durinho."
As for betting on UFC 264 predictions, I maintain this fight is one of the top UFC fights to bet on in July 2021. Thompson could score himself a shot at Kamaru Usman's 170-pound title with a victory, and you can't deny that a fight between those two would be insane.
Anyway, the American will not be looking past Burns. This is a tough test for Thompson, but one should favor him when the stakes are down.
This is one of the fights I was looking forward to before making my predictions for UFC 264. It's got all the ingredients necessary for a big stoppage, and that's exactly what I think will happen.
The pick is Thompson to win by way of a KO/TKO in Round 2. I believe Burns will try and bumrush him and end up paying the price.
Tuivasa to Beat Hardy by KO/TKO
The next of my UFC 264 predictions relates to a potential heavyweight punch fest in Tai Tuivasa vs. Greg Hardy.
I don't anticipate this fight going the distance, and I'm sure these two will be feeling the same way.
If you're betting on UFC 264 predictions, I'd strongly consider leaning towards a stoppage in this one.
At 6'5″, Hardy is the taller man by three inches. He also has a five-inch reach advantage. But I think he will struggle to contain the Aussie southpaw and will find it difficult to prevent him from crashing in at unfamiliar angles.
Hardy is capable of taking a punch, but Tuivasa looks set to pick up his third win on the bounce. Both men are 2-3 from their last five, making this a smart bit of matchmaking. But I think Tuivasa deserves to be the favorite, given the advantages he holds in the striking department.
My UFC 264 prediction for Tuivasa vs. Hardy is a KO/TKO win for "Bam Bam."
Aldana to Beat Kunitskaya by Decision
Irene Aldana vs. Yana Kunitskaya also features in my predictions for UFC 264 main card bouts.
This is a clash between two tricky ladies who are out to improve their records. Aldana is coming off an underwhelming loss to former bantamweight queen Holly Holm, while Kunitskaya's impressive wins over Julija Stoliarenko and Ketlen Vieira give her a 4-1 from her last five.
Although the Russian is brimming with confidence as she chases her first three-fight streak in the promotion, I think Aldana has the tools to knock her back. There won't be a lot in this fight, however, and I am expecting it to be a close affair.
My predictions for UFC 264's only women's battle on the main card are that there will be a decision win and that it will be Aldana who gets the nod.
O'Malley to Beat Moutinho by KO/TKO
Sean O'Malley will look to put the disappointment of losing Louis Smolka as an opponent behind him when he takes on promotional newcomer Kris Moutinho.
This is the opening fight of an exciting main card, but a fight that will more than likely end in the first round. I'm predicting a strong performance from "Sugar" and believe he has what it takes to add another spectacular knockout to his growing resume.
Take O'Malley for a swift KO in Round 1.
Now my main card predictions for UFC 264 in the bag, it's time to move on to the prelims.
Predictions for the UFC 264 Prelims
Griffin to Beat Condit by Decision
Price to Beat Pereira by Decision
Topuria to Beat Hall by Submission
Du Plessis to Beat Giles by KO/TKO
Maia to Beat Eye by Decision
Akhmedov to Beat Tavares by Decision
Zhumagulov to Beat Rivera by KO/TKO
Amedovski to Beat Yaozong by KO/TKO
There are a few emerging fighters on the prelims portion of the card to look out for.
One is Ilia Topuria, who has bundles of talent. I'm excited to see how he deals with Ryan Hall, as the American represents the Georgian-Spain national's toughest fight to date.
Dricus du Plessis is another top pick for UFC 264. The South African enjoyed a monstrous debut under the promotion's banner by knocking out Brazil's Markus Perez last year. Expect an absolute brawl when he steps in with Trevin Giles.
Old-time fan-favorite Carlos Condit will be looking to press forward with a win, but I'm not sure the former title contender has what it takes to get it. Max Griffin should edge out "The Natural Born Killer" on the judges' scorecards.
Feel free to check out the rest of my predictions for UFC 264 above. When you're done, keep reading for my best bets and sleepers for the McGregor-Poirier 3 card.
All odds are taken from our recommended sites for betting on UFC fights.
UFC 264 Best Bets
Zhumagulov to Beat Rivera
-358
Griffin to Beat Condit
-185
The first of my UFC 264 top bets to look at is Zhalgas Zhumagulov to beat Jerome Rivera.
This bout looks tailor-made for Zhumagulov, who has flattered to deceive in his UFC career thus far. He has a record of 0-2 in the promotion but should have the best of this affair.
Rivera is 0-3 from his last three and could be facing an exit from the promotion once the Kazakh is done with him.
Next up is Jennifer Maia to beat Jessica Eye.
The odds here are solid, and I would go as far as to say that this is probably the best bet for UFC 264 of the three above. Maia has the power to keep Eye from advancing and the striking skills necessary to pick her apart en route to a unanimous decision, making her a good shout to win.
The third and last of my best bets for UFC 264 is Max Griffin to beat Carlos Condit.
Griffin registered his first-ever streak in the UFC with a big KO win over Song Kenan in March, putting Ramiz Brahimaj away the previous November. Condit will struggle with Griffin's aggression, and I can't see him having much to answer it with.
Top Sleeper Picks for UFC 264
Poirier to Beat McGregor by Submission
+800
Tuivasa vs. Hardy to End Under 1.5 Rounds
+160
Price to Beat Perreira
+140
Take a look at the best sleepers for UFC 264 above.
The first thing that jumps out should be the odds for Poirier to beat McGregor by submission. When I saw the price on offer here, I immediately knew that was the top sleeper pick for UFC 264.
Given McGregor has lost four of his five defeats by way of submission, that's awesome value. Especially when you factor in Poirier's submission game. The man almost had Khabib locked in!
Next up, I'd target Tuivasa and Hardy ending under 1.5 rounds. Both are big hitters, and in a division as volatile as heavyweight, there is always a chance of a stray punch ruining your night.
This bet looks a good shout for anyone expecting a short fight but can't quite make their minds up about who to back.
Finally, I'm very surprised to see Niko Price's UFC 264 odds. I mean, he is good betting value in this fight and I expect him to come through with a sweet victory.
Final Words on my UFC 264 Predictions
UFC 264 goes down on July 10 in Vegas, and it promises to be an electrifying card.
I've made my predictions for McGregor vs. Poirier 3 and the rest of the fights on the night and have also revealed my top picks and sleepers for UFC 264 for you to consider. But ultimately, the picks and bets you make are all up to you.
Hopefully, these predictions help you make some money on the fights. At the very least, I'd be happy for them to give you a better understanding about the scraps going down and who looks primed to leave as winners.
For more odds, bets, picks, and UFC betting material, head on over to the following sections of our site.
I'll leave you with a little analysis of the main event of the evening below.
Enjoy the fights!
AUGUST
Sportsbook of the Month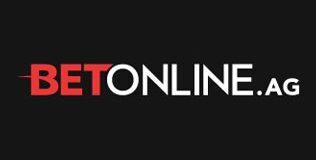 Welcome Bonus
50% up to $1,000
Read Review
Visit Site