Predictions and Best Bets for UFC 263

The first major UFC fight card goes down at the Gila River Arena in Glendale, Arizona, this Saturday, June 12.
And what better way to get in the mood for the bouts than to make my predictions for all fights at UFC 263? Given the fact that there are two major title fights on this card, as well as some crucial title eliminator bouts, it's probably a good idea to check out what I have in store for you before you exit this piece.
So, you can expect to find predictions for UFC 263's main event between Israel Adesanya and Marvin Vettori 2, as well as my take on Deiveson Figueiredo's rematch with Brandon Moreno.
If that isn't enough, I'll also be dropping my best UFC 263 bets and sleepers to help you win some money on the fights.
Let's get things started with the one we have all been waiting for!
Adesanya to Beat Vettori by Decision
It's far too simplistic to recommend betting on Adesanya to beat Vettori on Saturday just because he's done it before.
But to completely ignore that fact is just as foolish, especially in a sport where psychological advantages are worth their weight in gold.
Other than a flash knockout or freakish early finish, there is a lot to be learned from the natural flow of a stylistic matchup that has happened between the same two fighters. This is especially true if you are hoping to make the correct prediction for Adesanya vs. Vettori this time around.
In their first encounter back in April 2018, Adesanya came through with a split decision when he had done enough to get the nod from all three judges. This has led to a bit of revisionism from fans in some quarters who claim that "The Last Stylebender" was lucky to escape with the win.
Well, I hate to say it, but fortune had nothing to do with it.
And on Saturday night, the UFC middleweight champion will have no need to rely on the rub of the green to get the job done.
Some fans will point towards Adesanya's loss to Jan Blachowicz in March at light heavyweight as another reason not to sleep on the Italian. But if you can find significant areas to compare Blachowicz and Vettori as fighters, other than the fact that they are European, please enlighten the rest of us.
Vettori is a strong and balanced middleweight with solid wrestling. However, he has no power to his shots and offers nowhere near the same type of threats that his Polish counterpart does when finishing fights.
As much as I'd love to see Vettori pull off the shock, he doesn't have the tools necessary to throw Adesanya from his game plan.
My prediction for UFC 263's main event is a unanimous decision win for Adesanya.
Figueiredo to Beat Moreno by KO/TKO
Deivieson Figueiredo vs. Brandon Moreno is the second title-fight rematch on what promises to be an awesome card this Saturday.
These two went hell for leather in what was one of the best UFC flyweight fights of all time back in December, with Moreno dragging the champ to a draw. Albeit by way of a point deduction for Figueiredo, who landed a low blow.
This time around, I expect the fight to be a clean-cut affair with the Brazilian leaving no doubt to his superiority at 125-pounds.
You could argue that his hectic schedule in 2020 was responsible for a little burnout by the time he faced "The Assassin Baby" at UFC 256 and that this could have contributed to a less impressive performance on the night.
A big man for the weight class, Figueiredo fought five times last year, and it just so happened that the worst performance of them all was his last one…
Before I started making predictions for UFC 263, I knew the way I would go with this one. I'm taking Figueiredo to win by KO/TKO in what will ultimately be a one-sided fight.
Edwards to Beat Diaz by Decision
Leon Edwards takes on UFC legend Nate Diaz in the first of three five-round bouts at the top of the card.
Edwards is essentially one win away from a title shot against Kamaru Usman and will relish the chance to test himself against the "Nigerian Nightmare" one more time.
Since losing to Usman in 2015, the Brit has embarked on an impressive eight-fight win streak that has pushed him to the summit of the welterweight division. If he can make it nine, he gets everything he has been working for since hooking up with the promotion in 2014.
Interestingly, Diaz could land an unlikely title shot of his own if he can get past Edwards. But I cannot see how the Stockton slugger can keep "Rocky" busy for five rounds. Well past his best, Diaz looks little more than an obstacle for Edwards at this point.
Of all my UFC 263 predictions and picks, taking Edwards for the win has probably been the easiest.
Muhammad to Beat Maia by Decision
Belal Muhammad's Oscar-winning performance against Leon Edwards in March polarized fans, but that's all forgotten about now.
Muhammad takes to the cage against legendary grappling whiz Demian Maia on the night and could see his profile take a jump with a win.
Maia, 43, is 3-2 from his last five. He picked up a stoppage loss in the first round of his last bout against Gilbert Burns back in March 2020 but became the last man to defeat Ben Askren inside the cage before that.
Is Maia a spent force? Well, he's not getting any younger.
With that said, his style is not exactly based on excessive movement and voluminous striking output. His modus operandi is to get you to the ground and lock in a submission. If he can't do that, then he's screwed.
I'm trusting Muhammad to play it safe behind the jab, stuff any takedown attempts, and ride it out to a decision win.
Hill to Beat Craig by KO/TKO
The last of my UFC 263 predictions for the main card is a stoppage win for Jamahal Hill over Scotland's Paul Craig.
Ultimately, I see this fight being contested on the feet until that big shot lands to down Craig. Now, Hill's power is pretty remarkable, and I don't expect "Bear Jew" to be able to take much of what the American dishes out. Therefore, I can see this one ending very early.
Craig does have a sneaky submission game, but it's not as though his wrestling is threatening enough to create the opportunities for him to use this to his advantage.
Getting inside Hill will be a problem, which means that Craig's best chance of winning the fight will be to outpoint his man from the outside.
I don't see that happening, unfortunately.
All Predictions for UFC 263 Prelims
Dober to Beat Riddell by KO/TKO
Anders to Beat Stewart by KO/TKO
Murphy to Beat Calderwood by Decision
Dawodu to Beat Evloev by KO/TKO
Kianzad to Beat Davis by Decision
Hooper to Beat Peterson by Submission
Vendramini to Beat Ziam by KO/TKO
Felipe to Beat Collier by KO/TKO
You can find my UFC 263 predictions for the prelims above.
I'm a fan of many of the fights on the undercard and expect fireworks in a fair few of them.
Drew Dober is a fighter I'm expecting to come away with a bonus and can see him catching Brad Riddell out with something nasty in their scrap. The same applies to Eryk Anders, who I see stopping the tough Darren Stewart.
I'm taking Lauren Murphy over Joanne Calderwood in these UFC 263 predictions, which goes against the party line on the top betting sites for MMA.
When you're done taking these in, join me as I look at the top bets for UFC 263.
Best Bets for UFC 263
Figueiredo to Beat Moreno
-225
Whether you want to call them the best bets for UFC 263 or the safest bets on the night, these three wagers are the ones to target.
First, I'm beyond confident that Edwards will beat Diaz. Alongside the Englishman being the superior fighter, he also enjoys advantages in age, momentum, and damage accrued.
Although entertaining, Diaz has never been an elite fighter, and I think the penny has dropped with some bettors relatively new to gambling on MMA.
The odds aren't great, but you can get +110 on Edwards to beat Diaz by decision if you want to take the risk of the fight going the distance. Which I think it will.
The next of my top UFC 263 bets is Jamahal Hill to beat Paul Craig.
The odds are good enough to take here, but feel free to check out the UFC 263 props bets for a knockout win. At the time of writing, Hill's odds to beat Craig by KO/TKO are an impressive -138 with many of our recommended sites for betting on UFC fights.
Finally, Figueiredo to beat Moreno is good enough to take on the moneyline.
Top Sleeper Picks for UFC 263
Murphy to Beat Calderwood
+125
Dawodu to Beat Evloev by KO/TKO
+500
Lauren Murphy could find herself inside the cage with the UFC women's flyweight queen with a win on the night.
And what a crazy story it would be if Murphy could fight Valentina Shevchenko for her title at some point later this year. Even crazier, I don't think it's a far cry at all. I mean, I have only picked two genuine UFC 263 sleeper bets, so it's not as though I see a lot of crazy situations coming to fruition.
The second and last of my sleepers for UFC 263 is a stoppage win for Hakeem Dawodu over Mosvar Evloev.
Dawodu is awkward enough to catch the Russian trying to close the distance, and odds of +550 make it more than worth my while. It would be a shock, but hardly out of this world. The most important thing, of course, is that the value is there to justify giving it a crack.
Betting on UFC 263 – Where to Wager?
Those are my predictions and the best bets for UFC 263 wrapped up.
I've made my feelings known on each fight and picked the top bets and sleepers to target ahead of a big night of bouts in Arizona this Saturday. The question is, who are you betting on this weekend?
Of course, there are some more UFC fights to bet on in June 2021. You can find odds for those fights, as well as the big ones at UFC 263, via our recommended sportsbooks for MMA.
Enjoy the fights!
AUGUST
Sportsbook of the Month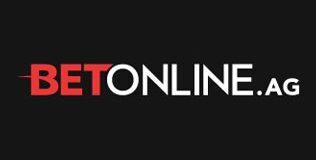 Welcome Bonus
50% up to $1,000
Read Review
Visit Site