Best Bets and Sleeper Picks for UFC 257 – McGregor vs. Poirier 2 and Much More

With just days away from the biggest sports event of 2021 so far, I've been putting my best bets for Conor McGregor vs. Dustin Poirier 2 together.
The tension is thick ahead of the big one this Saturday, January 23, at the Etihad Arena in Abu Dhabi. I'd be flat out lying if I said I'm not excited for the main event.
But at the same time, I'm not losing my head. After all, there is money to be made betting on McGregor vs. Poirier 2, and that is my motivation right now. Hopefully, the bets I have in store for you will also help you increase your chances of making money on the fights.
With the odds for McGregor's rematch with Poirier strongly in favor of the Irishman, I'll be talking about the value of betting on Poirier to win. There are a few sleepers for UFC 257's main event that might be of interest to you, and we'll get to them a little later.
On this page, you can expect to find real money betting tips for McGregor vs. Poirier 2 as well as some of the other fights on the card. And yes, that includes Dan Hooker vs. Michael Chandler bets and sleepers, too.
Let's get going!
The Best UFC 257 Bets Online
If you're betting on UFC 257 for real money, make sure to check out the latest odds on the top UFC betting sites.
Whenever "The Notorious" competes, you can expect to find plenty of odds and markets. Like most other fighters, there can often be benefits in getting to know their styles, as well as what they do well (and not so well) inside the cage.
I'd advise learning how to bet on Conor McGregor fights to increase your chance of winning your UFC 257 bets. But as he is not the only fighter on this card, you first check out what I believe to be the best wagers for McGregor vs. Poirier and the rest of the fights on this card.
But let's not con ourselves here. He is the big draw, so let's start with his fight against Poirier.
McGregor vs. Poirier Over 1.5 Rounds (-138)
Let's start with the best bet for UFC 257, which is also the best bet for McGregor vs. Poirier.
Now, I would wager McGregor vs. Poirier, lasting over the 1.5 round mark, especially at odds of -138.
I believe that this is an excellent price for this scenario. First, Poirier is a lot tougher than his odds suggest. Since being knocked out by McGregor in 2014, he has lost just once by KO/TKO. That came against Michael Johnson at lightweight, and it was just… one of those shots.
That was all the way back in September 2016. Since then, he has been in there with guys who can hit. For example, Justin Gaethje, Eddie Alvarez, Dan Hooker, Max Holloway, and Anthony Pettis couldn't stop him.
Now, I know McGregor is known for his one-punch power. But he has just two TKO wins from five fights in almost six years.
I believe Dustin can make it past the 7.5-minute mark of the fight on pure toughness alone.
Hooker to Beat Chandler (-125)
Michael Chandler makes his UFC debut on the biggest card of the year.
Waiting for him is Dan Hooker, the Kiwi lightweight who is up there with the most improved fighters on the UFC roster. Hooker is coming off a loss to Dustin Poirier in one of the best UFC fights I have seen in some time.
A tough nut, Hooker is also well equipped to beat Chandler on Saturday night. Aside from having a great output, longer reach, and the benefit of being more active, his takedown defense of 79% suggests that Chandler will not find it easy to take him down.
I would be surprised to see the former three-time Bellator world champion struggle in this fight. But I think Hooker is the better fighter and should be the pick between the two.
In my Hooker vs. Chandler betting preview, I spoke a little about how the New Zealander could catch the promotional newbie coming in and score a KO/TKO. But as far as best bets for UFC 257 go, taking the moneyline odds makes sense.
If you're looking to play it safe, of course.
Calderwood to Beat Eye (-125)
Jessica Eye is tough. Very tough.
In fact, the UFC veteran has only ever lost one fight by way of stoppage. That came by way of a deft head kick KO landed by UFC women's flyweight champion, Valentina Shevchenko, in 2019.
That is nothing to be ashamed of whatsoever.
Valentina Shevchenko is still your UFC Women's Flyweight champ. And she just about flatlined Jessica Eye. Frightening. #UFC238 pic.twitter.com/W5B24wzl6S

— Bulgogi Jones (@Hamderlei) June 9, 2019
Eye is also pretty handy defending submission attempts. In fact, she has only ever been submitted once, which is also impressive.
Her opponent on the night, Scotland's Joanne Calderwood, has never been knocked out but has lost three times by submission.
This fight, between two tough flyweights, should be interesting to watch. It looks almost certain to go to the scorecards, and unsurprisingly, there is little value in betting on the fight going past 2.5 rounds (-350).
Given Eye's previous problems with making weight — and the stylistic matchup as a whole — I think Calderwood has the advantage here. Take her in what should be a solid win on the cards.
Top Sleeper Bets for UFC 257 Online
Looking to make more money betting on McGregor vs. Poirier 2 and UFC 257? Join the club.
The good news is that I have pinpointed UFC 257 sleepers and longshots that are caked in value. What I mean by this is that these bets represent value in the betting odds offered.
Knowing how to identify value in betting odds is key to maximizing your chances of long term profit, and these bets might help you to do just that.
Poirier to Beat McGregor by Submission (+1000)
How many times has Conor McGregor lost a fight in MMA?
Four times is the answer. But get this — all four losses have come by way of submission. McGregor has never been knocked out or lost by decision.
Dustin Poirier has won seven of his professional fights by submission. A Brazilian Jiu-Jitsu black belt, Poirier even had his moments against Khabib Nurmagomedov, at one point coming close to locking the Russian great in a guillotine.
If Poirier manages to set McGregor up on the floor, he is more than capable of submitting the Dubliner.
The odds for Poirier to beat McGregor are decent at +210, but his odds to submit McGregor are mega at +1000.
Can he add a submission win over the Irishman to his highlight reel?
McGregor to Win by Split/Majority Decision (+1600)
I don't normally add two sleeper bets for the same fight. But this is no normal fight.
I just cannot let this one slip past you. So, if you're betting on McGregor vs. Poirier 2 for real money, have a think about backing McGregor to win by way of a split or majority decision.
The odds for McGregor to win by decision are +600. Fair odds, sure. But they are not as enticing as placing a few notes on this bet. Odds of +1600 stand out as worth a shot.
Now, here's the logic behind this bet. McGregor has only ever been to the judges' scorecards twice in the UFC. He beat Max Holloway by unanimous decision in 2013, and deservedly so. In 2016, he beat Nate Diaz by majority decision in a fight that could have easily gone Diaz's way.
If the fight with Poirier goes the distance and is super close, McGregor's celebrity and status might be enough to get him the win by split decision or majority decision.
Albazi to Beat Zhumagulov by KO/TKO/DQ/Submission (+400)
Amir Albazi is one of the most promising fighters currently competing in the UFC flyweight division.
Currently riding a two-fight streak into his fight with Zhalgas Zhumagulov, "The Prince" is keen to show that he is more than ready for the big shots at 125.
Zhumagulov is arguably the toughest test of his career to date. The Kazakh was beaten by Raulian Paiva in his UFC debut but has qualities that will trouble Albazi if the young Swede is not switched on and ready to go.
However, I think Albazi will be desperate to put in an impressive shift. And odds of +400 to win by KO/TKO/DQ/Submission, the stoppage artist is one of the best sleeper bets for UFC 257.
Want More UFC 257 Betting Content?
Well, that's my UFC 257 best bets and sleepers in the bag.
These bets have been well thought out and will hopefully come through for me on the night. There are a couple of longshots for UFC 257 in there, but by the status of their odds. I'd like to think that I have justified why my sleeper bets for the McGregor vs. Poirier rematch represent good betting value.
Now, if you're looking for more UFC 257 and Conor McGregor vs. Dustin Poirier betting content, head over to our UFC betting blog and UFC picks sections. You will find some very valuable picks, predictions, and analysis for the fights that will increase your chances of winning your bets.
I'll leave you with some material to get you started.
September
Sportsbook of the Month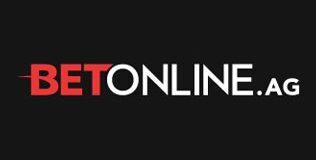 Welcome Bonus
50% up to $1,000