Tuesday's NBA Predictions and Betting Tips (May 4, 2021)

The NBA is a battlefield this year. A star seems to go down every night, and the would-be top teams are fighting for their playoff lives.
It's forced LeBron James to get honest about his opinion of the NBA's play-in format, and I doubt he's alone.
The frustration will boil over into Tuesday, where teams like the Warriors, Mavericks, Hornets, and Heat jockey for playoff positioning.
Unsure how to bet on the NBA tonight? Join me as I offer my NBA predictions and betting picks for May 4th.
NBA Predictions for Tuesday, May 4th
Suns to beat Cavaliers
Hornets to beat Pistons
Nets to beat Bucks
Warriors to beat Pelicans
Heat to beat Mavericks
Kings to beat Thunder
Clippers to beat Raptors
This slate looks fairly obvious to me if you're just looking for straight-up NBA picks. Phoenix is the way better team as they match up with Cleveland, and they are still gunning for the #1 seed in the west.
Charlotte is clinging to the 8th seed and should have the edge against Detroit, while they also just got a significant boost with the return of LaMelo Ball.
Ball looks like a betting lock to win the 2021 NBA Rookie of the Year, but I still think there's an argument for Anthony Edwards.
Moving on, the Clippers and Kings also look like good bets to get wins. Toronto probably played over their heads in taking out the Lakers in their last game, and OKC (1-9 over their last 10 games) don't even care anymore.
Okay, I lied. That's where the obvious NBA picks end, and things get a bit hairy.
That said, I like the Nets to get a little revenge on the Bucks. Brooklyn lost by three just days ago, but an instant rematch has to favor them.
Golden State vs. New Orleans is also admittedly a toss-up. The better play is the Over is a likely shootout, but I also just don't ever feel great about betting against Chef Curry.
Dallas and Miami are also tough to project. Hopefully, the Mavs will get some of their bodies back – namely Kristaps Porzingis – but they're tough to trust.
Not only have the Mavericks looked more human lately, but Miami is surging (7-3 over their last 10). You can split this slate up between obvious calls and tight spreads, with the latter potentially making for easier betting depending on how the best NBA betting sites price things up.
NBA Upsets to Target on Tuesday
There are only odds out for three games as I write this. Injury question marks will do that, so feel free to wait before placing any bets, as pricing will trickle out eventually.
If any awesome NBA underdog picks pop up once more odds drop, I'll gladly update this section.
For now, Brooklyn feels like a steal. Their moneyline isn't available yet, but BetOnline has them as a 2-point dog.
Twitter went off on the Bucks barely getting the win in the previous meeting since Brooklyn gave them a fight despite not having James Harden available.
The first game was undeniably scorching.
Harden will still be out for this rematch, but the Nets are fully capable of getting the win, and the quick turn around probably benefits them.
Brooklyn is also just 0.5 games behind the Sixers for the top seed in the east, and they'll be hoping to snap a two-game skid.
A loss here would only open the door to the Bucks leap-frogging them soon, too, and I doubt KD and Kyrie will have any of that.
Best NBA Bets for Tuesday, May 4th
Nets vs. Bucks Under 243 (-110)
Thunder (+9) -110
Raptors (+8.5) -110
I like the value you get with Brooklyn as mild dogs, and obviously, that game should be on fire. That said, a 243 total, no matter the matchup, is obscene. I know they say to "always bet the Over," but my goodness.
I'd either just steer clear of that or hammer the Under. If that game disappoints even slightly, the Under will instantly stand out as an amazing bet.
You can also target the 231 total for the Kings vs. Thunder game, but the better play feels like OKC to just keep it somewhat close.
The Thunder are not even trying these days, but hey, they did upset the Celtics last week, and bettors are about to trust in the Kings?
I'd rather go the other way. Sacramento is still without top point guard De'Aaron Fox, they stink defensively, and the Kings are just 7-13-1 ATS as favorites.
Toronto at +8.5 also feels like an obvious value play. I don't want them or the Thunder as straight-up underdogs, but these spreads feel too good to ignore.
Not only did the Raptors keep fighting in a recent win over the Lake Show, but they're trending in a positive direction in general (6-4 over their last 10 games). The Raptors could have Fred VanVleet back for this game, too.
The Clippers have been pretty good against the spread when favored, but this is just a thick line I think bettors can hop on with confidence.
August
Sportsbook of the Month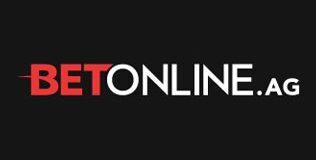 Welcome Bonus
50% up to $1,000