Picks for the TSport 200 – NASCAR Truck Series (2022)

The NASCAR Truck Series kicks off its playoffs this weekend at Lucas Oil Indianapolis Raceway Park. This will be the first time the Truck Series visits the track since 2011.
How do we make TSport 200 predictions with drivers having no Truck Series experience at Lucas Oil Raceway? Thankfully, many of these drivers have raced the track in the ARCA Menards Series.
My NASCAR picks value the 2022 success for the top drivers. Sometimes, that's more important than track success. Check out my NASCAR betting picks for the Truck Series playoff opener.
Zane Smith (+400)
Zane Smith won the Truck Series regular season title, earning him 15 playoff points. He has been the best driver throughout the season, recording three wins, nine top-five finishes, and 13 top 10 finishes in 16 races.
Smith enters the playoffs on the heels of his first non-top 10 finish since late May. He'd love to get back on track with a strong performance at Lucas Oil Raceway.
It has been a few years, but Smith has a pair of starts at the track in the ARCA Menards Series. Check out his finishes.
Smith failed to lead a lap in either race, so it's fair to question its value for the Truck Series. Still, it doesn't hurt his chances of topping my NASCAR predictions. He has more experience than a few top championship contenders.
Last week's 13th-place finish ended a streak of four straight top-three finishes. It was only a matter of time before Smith had a down performance, so it's good it happened before the playoffs.
The TSport 200 betting odds have Smith as the favorite. Many people view him as the championship favorite. It'd be nice to start his run with a victory.
Corey Heim (+550)
My free TSport 200 picks won't typically look at non-playoff drivers, but Corey Heim is an exception. Heim would easily be in the playoffs if he was a full-time driver.
Zane Smith is the only driver with more wins than Heim. The top NASCAR sportsbooks have recognized his talent, giving him (+500) odds for Lucas Oil Raceway. Can he spoil the playoffs with his third victory of 2022?
Heim has one start at Lucas Oil Raceway. He appeared in the 2019 race, starting second and finishing fourth. That race featured many drivers he'll compete against in Friday's Truck Series race.
Fellow Toyota driver Ty Gibbs dominated that race, but a late crash kept him from victory lane. Perhaps Gibbs can give him a few tips for the Truck Series.
Heim has been a pleasant surprise in the Truck Series. The 20-year-old has been inconsistent, but his peak is as good as anyone. He has made a name for himself while driving a part-time schedule.
I expect a strong performance at Lucas Oil Raceway. The TSport 200 odds have him right behind Smith. Most people will pick a playoff driver, but Heim has what it takes to defeat the playoff drivers.
Chandler Smith (+650)
Zane Smith has been the driver to beat throughout the 2022 season, but we haven't seen any separate themselves as his biggest challenger. Could that driver be Chandler Smith?
Smith opens with the second most playoff points after scoring two wins in the regular season. He has more momentum than anyone, closing the regular season with a victory at Pocono. My TSport 200 predictions feel confident in another strong performance.
He holds off Ryan Preece! Retweet to congratulate Chandler Smith on his NASCAR Truck Series WIN at Pocono! pic.twitter.com/fZSWAqMnlC

— FOX: NASCAR (@NASCARONFOX) July 23, 2022
Many drivers have succeeded at Lucas Oil Raceway in the ARCA Menards Series, but no one tops Smith. He didn't lead a lap in his first start but scored a respectable third-place finish.
Smith took advantage of a Ty Gibbs crash to win the 2019 race. He must've learned a thing or two because he dominated the 2020 race. Smith started on the pole, leading 162 of 200 laps en route to his second victory at the track.
My NASCAR picks value those strong performances, even if they came in a different series. Of course, it doesn't hurt that he's coming off a win at Pocono.
Everyone is looking up at Zane Smith in the playoffs. Can Chandler Smith be the driver to chase him down?
Christian Eckes (+1000)
Christian Eckes enters the playoffs with the most points among non-race winners. Eckes has had a great season, recording seven top-five finishes and 10 top 10 finishes. He has come close to his first victory of 2022, but it hasn't worked out.
My expert TSport 200 picks have Eckes as the top sleeper for Lucas Oil Raceway. A few years ago, he scored his first career victory during the playoff portion of the schedule. Can he do it again in 2022?
My NASCAR predictions have revolved around drivers with experience at Lucas Oil Raceway. Why not continue the trend with Eckes? He didn't do much in his first two starts but was the dominant car in 2018.
Starting Position: 1st
Finishing Position: 1st
Laps Led: 171 of 200
That race featured fellow Truck Series drivers Zane Smith, Chandler Smith, and Carson Hocevar. We also saw Xfinity Series drivers Sheldon Creed and Sam Mayer in the field. Do you see why my NASCAR betting picks have a high opinion of Eckes?
Eckes has been on the verge of his first victory in 2022. Lucas Oil Raceway seems like the perfect spot to achieve that honor.
Who Will Win the TSport 200?
Chandler Smith is in a good position ahead of the Truck Series playoffs. He heads to a track that has brought him success in the ARCA Menards Series.
Smith has more momentum than anyone else after winning at Pocono. There's no reason to believe that won't carry to Lucas Oil Raceway. My TSport 200 prediction has him scoring back-to-back wins.
The Truck Series playoffs begin Friday at 9 p.m. ET on FS1. Feel free to make your pick by visiting the best betting apps for NASCAR.
AUGUST
Sportsbook of the Month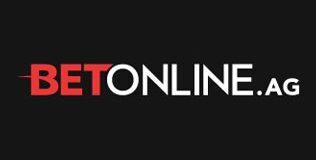 Welcome Bonus
50% up to $1,000
Read Review
Visit Site