Top Sleeper Betting Picks to Win Super Bowl 56

The Kansas City Chiefs (+500) and Tampa Bay Buccaneers (+650) come into the 2021 NFL season as the most favored teams to win Super Bowl 56.
Both of those teams have very deep rosters, but as we saw just last year, it is extremely difficult to repeat Super Bowl victories. We have also seen that the Chiefs are not unbeatable.
If the top contenders aren't locks, bettors may want to aim a bit higher. That brings me to my top Super Bowl 56 sleepers for the 2021 NFL season.
Buffalo Bills (+1200)
The Bills just signed their franchise quarterback to a mega extension. They mean business this year after falling short in the AFC Championship game to the Chiefs.
Last season the Bills proved themselves to be a worthy contender. Behind Josh Allen, Stefon Diggs, and a great defense, the Bills went 13-3 and earned the 2nd seed AFC.
They continued their impressive season in their three playoff games against the Indianapolis Colts, Baltimore Ravens, and Kansas City Chiefs. They were victorious against the Colts and Ravens, who both had incredible defenses. The Chiefs are another animal, though. The Bills had to be flawless to beat them, and they weren't. They had a disappointing end to their season, but they proved themselves in 2020.
The Bills have a lot of returning players and coaches who are hungry for more. They have a complete roster, and they can win in many different ways.
The face of the franchise quarterback, Josh Allen, took a big step in 2020 and finished second in MVP votes.
He was incredible all season and will look to be even better in 2021. Allen and his number one receiver, Stefon Diggs, boast one of the best QB-WR tandems in the NFL and are a threat to score from anywhere on the field.
The Bills also have good depth behind Diggs in the receiving game. Cole Beasley is a strong slot receiver who provides Allen with a great option on third downs and other big plays.
The Bills also added veteran receiver Emmanuel Sanders this offseason. In addition, they have Isaiah McKenzie, Gabriel Davis, and Jake Kumerow, who could also see snaps during the season.
Another solid target for Josh Allen comes from the tight end position. Dawson Knox caught three of his touchdowns in the last six weeks of the regular season, adding two more touchdowns in the playoffs. Knox is another target for Allen to work with, especially in the red zone.
The Bills have a modern-style rushing attack to complement their top-end passing game. Their player with the most rushing touchdowns in 2020 was none other than quarterback Josh Allen.
Allen was the team's third-leading rusher, behind Devin Singletary and Zack Moss. Singletary and Moss weren't exactly dominant out of the backfield for the Bills in 2020, but they both averaged over four yards per carry. They are capable backs who can give the Bills another way to attack defenses.
To complete their offense, their offensive line should not go unnoticed.
LT Dion Dawkins, G Jon Feliciano, C Mitch Morse, G Ike Boettger, and RT Daryl Williams make up a solid blocking core for Josh Allen and the offense.
You can have many playmakers in skill positions in the NFL, but you have to have a strong offensive line as well. They are a big reason for the success of the offense, in the air and on the ground.
Their complete offense can hang with any tough defense or offense in the league. Josh Allen being at the center of it all is a big bonus for them. With many NFL teams struggling to score the football, the Bills have a quarterback who knows how to get the ball in the end zone.
Touchdowns ultimately win football games, not field goals. Allen scored 45 touchdowns in 2020 and should score more in 2021, with an extra game on the schedule.
The Bills offense scored the second-most points in the NFL in 2020, with over 31 points per game. This offense was nasty as a whole. Just look at where it ranked in some key categories in 2020.
29.9 points per game (3rd)
385.4 yards per game (4th)
0.468 points per play (3rd)
281.2 passing yards per game (4th)
7.5 yards per pass (6th)
Buffalo was well inside the top-10 in these areas, and they may only be getting better as a group.
Their offensive coordinator, Brian Daboll, is still with the team and will be a hot head coach candidate for next season.
Not only do the Bills have a great offense, but they also have a great defense. They have one of the strongest secondaries in the league, an underrated linebacking core, and the ability to get to the quarterback.
Their points allowed per game in 2021 were 16th best in the NFL at a little over 23 points per game. You may think this means they are mediocre, but it actually means they are plenty good. The points allowed per game stat is a great metric, but the Bills played some top-tier offenses throughout the whole season, so naturally, they will allow more points than most.
The Bills' opponents in 2020 included the Oakland Raiders, Kansas City Chiefs, Los Angeles Rams, Tennessee Titans, Seattle Seahawks, Arizona Cardinals, and Pittsburgh Steelers. All of these teams have great offenses, and the Bills were able to hang with them.
Their secondary is the best part of their defense. They have one of the best shutdown corners in the league – Tre'Davious White, complimented by great safeties – Jordan Poyer and Micah Hyde.
Here's how they ranked in the important pass defense categories.
| | | | | |
| --- | --- | --- | --- | --- |
| NY/A (net yards per pass att) | INT | Pass TDs | YPC | 1st Down Pass % |
| 6.1 | 15 | 23 | 10.2 | 56.81% |
| 9th (tied) | 7th (tied) | 11th | 9th (tied) | 8th |
Their pass defense is good enough to shut down just about any other teams' pass offense.
Where they struggled last season and need to improve is the run game. They allowed 4.7 yards per attempt on the ground, ranking 25th in the league. They also allowed the sixth-most touchdowns on the ground (21) and the most rushing first downs per game (8.1).
Their linebacking core of Tremaine Edmunds, Matt Milano, and A.J Klein, paired with defensive lineman Jerry Hughes, Mario Addison, Ed Oliver, Star Lotulelei, and Vernon Butler, all need to improve their run defense. They could also target a top-end run-stuffer before the trade deadline to help out here.
Defensive coordinator Leslie Frazier should be up to the task again in 2021. The Bills still have a strong enough defense to win games at the highest level in the NFL, behind their elite secondary.
Still not sure about Buffalo as a legit title threat? Just check out this look at their Super Bowl 56 odds.
Green Bay Packers (+1200)
The only team to score more points than the Bills in 2020 was the Green Bay Packers. They scored 509 points in 2020 (Bills had 501), with an average of over 31 points per game.
There were a lot of questions coming into this season with their quarterback, Aaron Rodgers, but they appear to have fixed their relationship enough for 2021.
Aaron Rodgers has decided to return to the Packers for the 2021 season, but that will most likely be his last one.
Rodgers and his partner in crime, Davante Adams, fanned the flames when they both posted "The Last Dance" picture on their Instagram, citing Michael Jordan's documentary and indicating one last hurrah with the Packers.
The Packers may be in trouble after Rodgers leaves, but that is a problem for next year.
They still have a great roster and will be Super Bowl contenders in 2021.
Their elite offense is led by quarterback Aaron Rodgers, running back Aaron Jones, and one of the best wide receivers in the NFL, Davante Adams. These three players give the defense fits in every game, and 2021 will be no different.
The Packers' offense also features promising young running back, A.J Dillon, who did this last year. Dillon and Aaron Jones make for a great 1-2 combo in the backfield for Green Bay and complement Aaron Rodgers's arm very well. The ground game gives the Packers the ability to score in many different ways, just as they did in 2020 and likely will again in 2021.
Davante Adams is a terror from the wide receiver position. There is no question he will have another great season, but the wide receiver talent is a big reason why Aaron Rodgers has problems with the front office. Davante Adams is amazing, and all, but the Packers haven't had a strong number two target for Rodgers to throw to in the past couple of years. A true number two option in the receiving game would take their passing game to an even higher level.
The Packers' defense is also capable enough to win a Super Bowl.
They have a great secondary behind the NFL's highest-graded cornerback per PPF, Jaire Alexander.
Safeties Adrian Amos and Darnell Savage make for a killer tandem at the third level of their defense.
They had a major weak spot at the second cornerback slot, and that was exposed by the Buccaneers in the NFC championship game. To fix that, they drafted cornerback Eric Stokes with the 29th overall pick in the 2021 NFL Draft.
Other notable defensive players include DT Kenny Clark and edge rushers Za'Darius Smith and Preston Smith. They could use a solid inside linebacker to help round out this defense.
This team fell short of the Super Bowl by one game in 2020, and they have the talent to make it in 2021. Maybe they'll also have a boosted motivation to send Aaron Rodgers riding off into the distance with a Lombardi Trophy. It would be a great cap on a Hall of Fame career for Aaron Rodgers.
Los Angeles Rams (+1500)
The Rams made the Super Bowl in 2019, and they will be looking to redeem themselves from that horrible 3-point effort in 2021. This year is different from the last couple of years, though.
In 2016, they traded their #1 overall draft pick, Jared Goff, in a package for veteran Lions' quarterback, Matthew Stafford.
It was a pretty big deal at the time.
Stafford should bring the Rams offense to another level in 2021, making them a great sleeper pick for Super Bowl 56.
The Rams defense has never been in question. They were the best defensive team in the entire NFL last season, allowing a minuscule 18.5 points per game.
They also allowed the fewest of the following.
Yards per play
Total yards
Passing yards
Passing touchdowns
Net yards gained per pass attempt
Percentage of drives ending in an offensive score
This defense was incredible in 2020, and 2021 should be more of the same.
They have two of the best players in the entire league at their respective positions. Cornerback Jalen Ramsey is a true shutdown corner, and Aaron Donald is the best defensive lineman, possibly ever.
Donald is an unstoppable force and has won three of the last four Defensive Player of the Year awards. He is consistently in the conversation for best player in the NFL, and he is naturally among the best bets for 2021 NFL Defensive Player of the Year again this season.
Another good defensive lineman the Rams have is OLB Leonard Floyd. Floyd and Donald were the two Rams to have more than 10 sacks in the 2020 season.
Aaron Donald and Jalen Ramsey are the leaders of the defense, but they did lose some other key players to free agency.
Safety John Johnson (2020 team tackle leader) and cornerback Troy Hill both signed with the Cleveland Browns, and they were both big parts of that secondary. Cornerback Darious Williams and safeties Taylor Rapp and Terrell Burgess will look to fill the void of Hill and Johnson.
Also, their defensive coordinator in 2020 did so well that he landed a head coaching job. New Chargers Head Coach Brandon Staley will be replaced by ex-Falcons coach Raheem Morris.
Even if the Rams take a step back defensively, they could take two steps forward offensively.
This is a complete team, and Matthew Stafford can prove that the Lions were the problem the whole time, not him (although everyone knows this already).
Cleveland Browns (+1600)
Is this the year the Browns finally pull it off? They have found their groove offensively behind new head coach, Kevin Stefanski.
Stefanski was originally from the Minnesota Vikings, where he was the offensive coordinator. In Minnesota, Stefanski was a big part of their offense and how it was run. He has brought that over to the Browns, and they have been successful with it.
The Browns jumped from 22nd most offensive points per game in 2019 to 14th most points per game in 2020.
They should be able to repeat their success in 2021 or be even better.
Their offense is built around the run, which always works better with a good defense (more on that later). The run game is centered behind a strong offensive line and the team's two great running backs, Nick Chubb and Kareem Hunt.
The Browns committed to Chubb on an extension, so they are fully invested in him and the run game moving forward. Hunt is a great compliment to Chubb. Hunt can catch the ball out of the backfield and provide a strong option in the run game as well.
Their offensive line is among the best in the league, which benefits the offense in the passing game and the run game. Every successful offense needs to start in the trenches.
The Browns offensive line features T Jack Conklin, C J.C Tretter, G Joel Bitonio, T Chris Hubbard, G Wyatt Teller, and T Jedrick Wills. They have capable starters with good depth.
In the passing game, receivers Odell Beckham Jr. and Jarvis Landry are the highlights. Beckham is one of the most dynamic receivers in the NFL when healthy.
They also have a solid tight end group in Austin Hooper and David Njoku. Both Hooper and Njoku will get plenty of playing time because the Browns like to establish the run with tight ends and fullback Andy Janovich.
At the center of their offense is a former number one overall pick, Baker Mayfield. This offense is set up for Baker to succeed. For what he's asked to do, the guy is actually fantastic.
Mayfield is his best when using his legs, which goes hand in hand with play action.
With a strong run game, great offensive line, talented receivers, and a quarterback set up to succeed, this offense can hang with the best of them.
On the defensive side, things are looking better for 2021. They already have Myles Garrett, one of the best defensive linemen in the league. And, they added Jadeveon Clowney at a low price as well.
Clowney has struggled with health in his career, but he possesses all the talent in the world as an edge threat. Clowney and Garrett will be terrorizing offensive lines if they can both stay healthy together. The more talent you have in your pass rushers, the less they can be double-teamed, which means a ton of sacks.
The talent doesn't stop there. They also have DT Malik Jackson to clog the middle of the line of scrimmage. Their linebacking core should be improved from last year as well. They decided to draft linebacker Jeremiah Owusu-Koramoah, who may be one of the best 2021 NFL Defensive Rookie of the Year sleepers.
In addition, they have Anthony Walker Jr., Sione Takitaki, Jacob Phillips, and Malcolm Smith.
Their secondary is looking to be way better in 2021. Here are the big names they'll be leaning on.
Greg Newsome
Denzel Ward
Troy Hill
John Johnson
Grant Delpit
Ronnie Harrison
Their 2021 first-round pick, Greg Newsome, joins Denzel Ward and ex-Rams corner Troy Hill. Those corners have tons of talent and will look to shut down the opposing team's passing game.
In the third level of their defense, they added another former Ram, John Johnson. Johnson and Hill were both on the best defense in the NFL in 2020 and should be able to perform at a high level for the Browns again in 2021. Second-year safety Grant Delpit and Ronnie Harrison round out the defense.
Their defensive coordinator, Joe Woods, will be at the helm for the Browns. He has coaching experience with very talented players like Charles Woodson, Ronde Barber, Chris Harris, and Aqib Talib. He should be able to elevate his young secondary and defense as a whole in his second year with the Browns.
Altogether, the Browns have a very talented team. If they play their cards right and stay healthy, the Browns can be a great sleeper pick for Super Bowl 56. Remember, they only lost by five to the Chiefs in the AFC Divisional Game in 2020 – so 2021 could be their year.
Tennessee Titans (+2500)
The Titans made a big splash in the offseason. They traded for Julio Jones, one of the best wide receivers in the league. Jones will bring another asset to the already talented Titans' offense.
Their offense is built around a strong offensive line, the NFL leading rusher in 2020, and a great young wide receiver.
Derrick Henry led the NFL in rushing yards in 2020 with a whopping 2,027 yards and 17 touchdowns. Henry is a game-breaker, and a lot of focus needs to be on him in order to stop the Titans run game.
A.J Brown is one of the most talented receivers in the league and is only turning 24 in 2021. The third-year receiver is primed for a great year, where most of the defensive focus will be on Derrick Henry and Julio Jones.
This Titans' offense is manned by quarterback Ryan Tannehill. Tannehill has revitalized his career in Tennessee and is a great fit for them. Tannehill threw an efficient 33 touchdowns with only 7 interceptions in 2020. He should be in for another big year with new weapon, Julio Jones, to throw to.
My worries for the Titans come from the defensive side. Just look at their woeful ranks on that side of the ball last year.
27 points allowed per game (24th)
398.4 yards allowed per game (29th)
51.98% opponent 3rd down conv (32nd)
67.65% opponent RZ scoring % (30th)
Their offense is good enough to hang with any team, but their defense is a bit behind. They allowed the ninth most points in the entire league in 2020, which is not a recipe for a winning Super Bowl team.
To become a major Super Bowl threat, you need to be able to hold the big-time offenses and be able to score on any tough defense. The Titans currently have one of those, but the other is a work in progress.
They landed Bud Dupree, who is a big-time pass rusher, and veteran corner Janoris Jenkins.
Dupree and Jenkins are great additions for them in free agency, as they struggled in the secondary and sack category in 2020. Jenkins could help the pass defense, but Dupree should give the pass rush a jolt.
Here's what he's been able to do up front over his career.
| | |
| --- | --- |
| Year | Sacks |
| 2015 | 4 |
| 2016 | 4.5 |
| 2017 | 6 |
| 2018 | 5.5 |
| 2019 | 11.5 |
| 2020 | 8 |
They had the third least number of sacks in 2020 with a measly 19. They did have an impressive number of interceptions with 15 (tied for 7th most), but they gave up a whopping 36 passing touchdowns (2nd most).
They also weren't impressive in the run game, giving up 4.5 yards per carry and 18 more touchdowns.
Jenkins and Dupree are a step in the right direction for them defensively, but they should look at adding a couple more defensive playmakers via trade or free agency.
Overall, this Titans team is very talented.
They possess an elite offense in the NFL, who can score on any defense in many different ways. They will rely heavily on this offense, but they may have the talent to handle the pressure in 2021.
My Best Sleeper Pick for Super Bowl 56
In the NFL, you need to have a complete roster to win the Super Bowl. If you rely too heavily on your offense or defense, you are less likely to win.
Last year's Super Bowl was a great example of how each team was great on offense and on defense.
Sure, the game and teams were highlighted by Tom Brady and Patrick Mahomes, but the Buccaneers defense played a major role in their victory. The year before, the Chiefs' defense was also great in shutting down the versatile 49ers' offense to just 20 points.
This year, the Bucs and Chiefs still have two of the most complete rosters in the NFL, as well as top-tier talent. But as we know, there is never a sure thing to win a Super Bowl.
These Super Bowl 56 sleepers listed above all have the talent to upset the Bucs and the Chiefs and take the Lombardi Trophy back home.
With that being said, my favorite sleeper pick for the Super Bowl 56 winner is the Green Bay Packers.
They have talent everywhere on their roster and an extra motive to win a Super Bowl before Aaron Rodgers moves on.
They have one of – if not the best – offenses in the NFL that can score in many different ways.
They also have one of the best secondaries in the NFL, along with a capable pass rush.
The Packers fell one game short of making it to the playoffs after falling to the eventual champions, the Buccaneers, but they could get their revenge in 2021 before their star quarterback hangs up his cleats in Lambeau Field.
Want more NFL content to soak up ahead of the 2021 season? Check out the posts below.
August
Sportsbook of the Month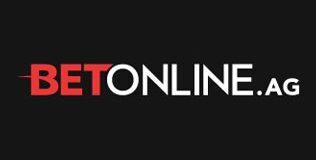 Welcome Bonus
50% up to $1,000