Top Ryder Cup Prop Bets to Target for 2021

For now, Brooks Koepka remains in line to compete at Whistling Straits.
A potential replacement is yet to be named, but be careful backing Brooks if you're betting the Ryder Cup props. Given his wrist injury, combined with his ill-timed comments regarding the team format, an eleventh hour withdrawal from Koepka isn't out of the equation.
After scoping the large selection of Ryder Cup prop bets in 2021, I've honed in on a group of select individuals. As you'll find out below, "Brooksy" is nowhere to be found.
Here are some of my favorite ways to get money down on the upcoming action.
Over 1.5 Singles Matches Halved (-110)
Going back to 1991, there's been at least one singles matched halved in every single Ryder Cup.
A little more digging reveals that 26 singles matches have been halved during the last 14 Ryder Cups (an average of 1.86 halved singles matches per Ryder Cup).
Four singles matches went to the 18th hole in 2018; six singles matches reached the final hole at Hazeltine in 2016. Five singles matches went to #18 at Gleneagles in 2014.
Nicknamed "Dyeabolical," the 18th hole at Whistling Straits is built for drama. Just ask Dustin Johnson who famously grounded his club in what he thought was a waste bunker, costing himself a shot at the Wanamaker Trophy in 2010.
With -120 juice attached to the under in this prop, I'm much more interested in a bet on the over.
Sergio Garcia – Top European Wildcard Player (+150)
Padraig Harrington made three captain's picks. You can bet on which member of the trio racks up the most points at the Straits Course at Whistling Straits.
Of this triumvirate, Sergio seems to be the most likely to compete in all five matches. He's almost certain to play in at least four, while it's conceivable that Lowry and Poulter play three sessions apiece.
Garcia's Ryder Cup record is sparkling – he's the all-time leading scoring at the prestigious biennial event.
Leaning on experience and a putter that heats up "every other September" are a couple of reasons to like Sergio this week. Here's another.
The decorated Spaniard finished 26th or better in each of his final five starts heading into the FedEx Cup Playoffs. Garcia finished T6 at the BMW Championship to stamp his ticket to East Lake and proceeded to finish 10th at the TOUR Championship (72-hole leaderboard). Translation?
Sergio's game is trending nicely.
Europeans to Win the Day 1 Foursomes Session (+185)
One of the fun ways to bet on the Ryder Cup, especially for those who don't want to wait until Sunday to collect your winnings, is to fire on the individual sessions.
On cue, you can place this bet on Friday morning and know whether or not you won less than five hours later.
Here's what you should know before pulling the trigger.
The 2021 festivities kick off with a foursomes session on Friday, September 24th. This link provides an official look at the Ryder Cup schedule of events. As for which side has been more effective in the alternate-shot format in recent Ryder Cups, there's quite a distinction.
Even accounting for USA's sweep in foursomes on day 1 in 2016, the Americans have been outscored in this format 15.5-8.5 in the last three Ryder Cups.
The Europeans are loaded with premium ball-strikers and always seem to gel particularly well in foursomes. Frankly, backing Europe to win the opening session at +150 has plenty of merit. Being able to latch on at +185 should be music to your ears.
Europe's Opening Shot Hits the Fairway (-160)
I don't know who Padraig Harrington is going to send out first on Friday morning, but one thing is for certain.
It'll be a duo that he's fond of and a pair that he trusts can win the opening point. That's a long way of saying the opening match will feature two of Europe's strongest players.
As you can gather from the flyover of the first hole at Whistling Straits, the opener at the Straits course is rather benign. The fairway is wider than it appears in the clip and it's only 408 yards from the back tees.
Considering the conservative approach likely to be employed for foursomes, expect to see some type of long iron off hit off this tee. That raises the chances of the ball winding up in the fairway exponentially.
USA's Opening Shot Hits the Fairway (-160)
See everything stated above.
Like Harrington, Stricker knows how crucial obtaining that first point can be. The US captain is surely going to lean on two dependable ball-strikers in his opening match.
Those seeking a more cautious approach, feel free to wait until the day 1 foursomes pairings are revealed (the day before). This way, you'll know exactly which players are playing in the opening match and you can take a closer look at driving accuracy stats.
By paying close attention to news and notes from the practice rounds, you may even be able to glean which players are slated to tee off on the odd-numbered holes.
Xander Schauffele – Top American Point Scorer (+750)
Patrick Cantlay is among my players to watch at the Ryder Cup. I'm equally keen on keeping tabs on Xander Schauffele, which won't be hard considering the two are expected to be rolled out together in all four of the team sessions.
Xander might be a first-timer on paper, but it's hard to call this man a rookie.
This is a bonafide top-5 player in the world, who played in all five matches at the 2019 Presidents Cup (3-2 record). As solid as Xander is, along with how stellar Patrick Cantlay is playing, this is perhaps the most feared duo of all 2021 Ryder Cup pairings.
If you're on board with Schauffele leading the charge for the Americans, make sure you head to BetOnline to get your wager in. His +750 price tag there is a bit more appealing than his +700 number you'll encounter at most of the other top sites.
Betting on the 2021 Ryder Cup Online
There are lots of ways to bet on the 2021 Ryder Cup online. I showcased my best Ryder Cup props bets above but be sure to scan the trusted sportsbooks to see the full selection.
From betting on the exact score after day 1 to betting on which team will go 1 up first, there are tons of possibilities.
Once the pairings are announced, even more opportunities arise.
For more details on how and where to bet on the Ryder Cup, check out the extensive guide below.
August
Sportsbook of the Month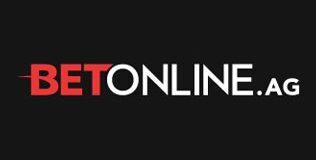 Welcome Bonus
50% up to $1,000