Top Player Props for Washington vs. Cowboys – NFL Week 12, 2020

Thanksgiving Day is going to be a ton of fun, as we get three NFL games. Two could be shootouts, one is a tense AFC North clash, and all three have tight spreads.
One such contest has the Washington Football Team taking on the Dallas Cowboys. I never thought a showdown between 3-7 teams would be so much fun.
Or, you know, matter.
In the grand scheme of things, it surely doesn't. But the NFC East is painfully wide open, so we actually need to care about this game.
While the winner probably doesn't really matter, this could be a fun game with some points and big plays. That has me liking the idea of betting on player props for this Washington vs. Cowboys battle.
Here's a look at some of my favorite NFL player props.
Alex Smith Over 243.5 Passing Yards (-110)
This projects to be a fairly explosive game, so I tend to like the passing games to pop off a bit. That naturally includes Alex Smith, who has actually put up 300+ passing yards in two of his last three games.
Dallas is going to be vulnerable here, as they really don't have anyone that can keep Terry McLaurin in check.
That, and this just isn't that high of a yardage total to beat.
Andy Dalton Over 1.5 Passing Touchdowns (-115)
I also think Andy Dalton plays pretty well in this one. This game has shootout potential, as it has a total of 46 and features two defenses that can struggle when they don't generate pressure.
Washington's pass defense has been really stingy on the year, but they still give up some touchdowns.
Ultimately, this play is about Dalton's weapons on the turf. Dallas has so much speed, and after Dalton put up three scores last week, I don't think it's asking too much to get two more out of him here.
Ezekiel Elliott First Touchdown Scored (+550)
I singled out Zeke as one of the best guys to target in daily fantasy football in my Thanksgiving football betting and DFS guide, and the logic stays the same when looking at props for this game.
Both passing games could have a little more success than expected, but the best route to success for Dallas will be on the ground. Washington has been much tougher on opposing quarterbacks, while their run defense has been pretty average.
Zeke will get plenty of volume in this one, and I like his chances of getting the first score. Dallas will probably be the easier offense to trust, and if the Cowboys get close early, you know Elliott will be their main man near the goal-line.
Terry McLaurin to Score a Touchdown (+135)
Speaking of touchdowns, we can bet on Scary Terry to break loose a bit in this one. Dallas has struggled overall in 2020, but they've had major issues staying in front of wide receivers when it comes to the end-zone.
Dallas is the bottom of the barrel in that regard. They come into week 12, allowing the most touchdowns (19) to wide receivers, and they also give up quite a bit of yardage.
A guy who does work like this is going to be a problem.
A long score by McLaurin feels like a near certainty in this one. To get it at +135 feels like a steal.
Ezekiel Elliott Over 69.5 Rushing Yards (-115)
I don't think it'll be easy sledding for Dallas on offense, but if they execute, this is a matchup they can succeed in.
Put simply, Zeke is going to eat.
As noted, the Washington Football Team has been much better against the pass, so the best idea for the Cowboys is to give a heady dose of Zeke and pick their spots through the air.
Based on sheer volume, Ezekiel Elliott feels like a really good bet to clear 70 rushing yards in this spot.
Antonio Gibson Over 52.5 Rushing Yards (-111)
Dallas has had major issues across the board defensively, and their troubles also extend to their run defense. They come into this one ranked 31st in stopping running backs in terms of yardage.
Gibson is a little nicked up, but he should thrive in this spot.
He's coming off of a very strong 94-yard showing last week, and he has the explosive ability to get most of this yardage in one run. I like his chances of getting over 53 yards on the ground this week.
Amari Cooper Over 4.5 Receptions (+103)
Lastly, I am a big fan of this Amari Cooper catch prop. If there's one thing Andy Dalton has always done well throughout his career, it's lock on his best receiver and funnel targets his way.
He did it last week when he targeted Cooper seven times. That led to six catches, and despite a revolving door at quarterback, the stud wideout has done a great job being effective with 5+ grabs in eight games in 2020.
Especially at this nice price, I see little reason to go away from that again here.
Summary
I broke down some of the best Texans vs. Lions prop bets, but this might be the best game for betting on NFL player props on Thanksgiving.
Seriously, there are just so many advantageous spots when you look at the matchup, that the game is indoors, the game total, the spread, and the pricing.
Most of the Thanksgiving NFL prop bets above are just too nicely priced to ignore. I still suggest picking your spots and really only going with the wagers you also feel strongly about, of course.
That said, these Washington vs. Cowboys prop bets should give you a shot at winning some cash on Thursday. And if you want to bet on Thanksgiving games themselves, consider checking out our game previews in the links below.
September
Sportsbook of the Month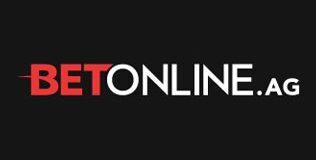 Welcome Bonus
50% up to $1,000