Top Player Prop Bets for NFL Week 1, 2021

The 2021 NFL season is finally here. Week 1 is always an exciting time because we finally get to watch football following an offseason that feels like forever.
What better way to celebrate opening week than to place some player prop bets?
I have looked at the matchups from Week 1 and identified 10 of my favorite player prop bets that could win you some money.
You can decide which props to go with or bypass, but here are my favorite NFL player prop bets for week one. If you like any, head over to the top NFL betting sites to place a bet.
Corey Davis Over 48.5 Receiving Yards (-115)
Following a career year in 2020, Corey Davis signed with the New York Jets. Davis will operate as the Jets wide receiver one with second overall pick Zach Wilson throwing him the ball.
The Jets replaced head coach Adam Gase with Robert Salah. In turn, they hired Mike LaFleur as their offensive coordinator. The latter should improve their passing game.
This preseason, we got our first taste of what the Jets passing offense would look like.
Wilson threw 20 passes with Davis on the field. Davis ran routes on 12 of those attempts, with Wilson targeting him 10 times. That's a 50 percent target rate.
Obviously, it's a very small sample size and it isn't sustainable in the regular season. However, I think it's a sign of things to come. We typically see rookie quarterbacks rely on their veterans because they know they can trust them.
New York will be without Jamison Crowder this weekend and there's a chance Keelan Cole doesn't play. That leaves Davis and rookie Elijah Moore as Wilson's top two targets. I should add that Moore missed time this offseason with a quadriceps injury.
It's the perfect opportunity for Davis to have a big day. You don't want to miss out on the payday.
Raheem Mostert Under 16.5 Rushing Attempts (-135)
The San Francisco 49ers love to employ a running back by committee approach. Their scheme makes it so any running back can succeed. Because of that, they like to use multiple backs.
Raheem Mostert will open the season as the 49ers lead back. The 49ers take on the Detroit Lions in Week 1.
Let's check out where the Lions ranked last season among the league's worst run defenses.
Houston Texans: 160.3 yards
Dallas Cowboys: 158.8 yards
Jacksonville Jaguars: 153.3 yards
Cincinnati Bengals: 148.0 yards
Detroit Lions: 134.9 yards
So, if one of the best rushing offenses is facing one of the worst run defenses, wouldn't this be the perfect opportunity to unleash their running back? Well, not exactly.
I think this is the perfect opportunity for the 49ers to showcase their rookie running back Trey Sermon.
Everyone expects Sermon to take over as the starter at some point this season. He is a better fit for the 49ers zone running scheme. The matchup gives the 49ers a chance to see if Sermon is ready for a big role.
The spread for this game is -8. San Francisco should control things, which will allow them to try things out with their rookie running back.
Phillip Lindsay Over 3.5 Receiving Yards (-120)
Phillip Lindsay had a very successful start to his NFL career. Despite being an undrafted free agent, Lindsay rushed for over 1,000 yards in each of his first two seasons. He also averaged just under 15 receiving yards per game over the two seasons.
Last season, the Denver Broncos signed Melvin Gordon and moved Lindsay into a backup role.
This season, Lindsay joins a crowded Houston Texans backfield that includes David Johnson, Mark Ingram, and Rex Burkhead.
No one really knows how the Texans backfield is going to turn out, but it looks like Lindsay will be the lead back with Johnson playing on third downs. Even with that, I feel like this projection is awfully low.
Lindsay didn't do much in the receiving game last season, but he went over 3.5 receiving yards in the majority of his games in 2018 and 2019. This is a different team but we know the Texans are going to play from behind in just about all their games. That starts this week against the Jacksonville Jaguars.
Tyrod Taylor is the quarterback and I can't see him taking a ton of downfield shots. I think we'll see a lot of dump-offs and screens.
Considering how low this projection is, it'll probably only take one reception.
Carson Wentz Over 0.5 Interceptions (+100)
Following a tumultuous 2020 season, the Philadelphia Eagles traded Carson Wentz to the Indianapolis Colts.Wentz was once looked at as one of the game's best quarterbacks but his value took a nosedive last season. Check out where he ranked among the league leaders in interceptions.
Carson Wentz: 15 interceptions
Drew Lock: 15 interceptions
Kirk Cousins: 13 interceptions
It's even worse when you realize that Wentz did that in 12 games.
The good news is he has a chance to start fresh in Indianapolis. He reunites with head coach Frank Reich. Reich was the Eagles offensive coordinator in 2017. Wentz nearly won MVP that season before tearing his ACL late in the year.
I do believe Wentz is in store for a better season with the Colts, but the signs point to him getting off to a slow start.
He missed time in August recovering from foot surgery. The expectation was that he would miss the start of the season, but Wentz recovered quicker than expected and will start Week 1.
It just worries me that he lost out on time to establish chemistry with his new wide receivers. T.Y. Hilton is out this week, so that's one less receiver for Wentz to throw to.
The odds are too good not to bet on here.
Kyler Murray Over 14.5 Yards on Longest Rush (-120)
If it wasn't for Lamar Jackson, everyone would look at Kyler Murray as the best dual-threat quarterback in the NFL.
Murray rushed for 819 yards last season. That mark was second in the league among quarterbacks, and it's not surprising to hear that Jackson was first.
What makes Murray so unique compared to someone like Jackson is he scrambles a lot. All the defenders have their back turned and Murray recognizes that and takes off. The Arizona Cardinals will have some designed runs, but not as many as a team like the Baltimore Ravens.
Scrambling definitely gives Murray a better opportunity to break off a long run. Truthfully, 14.5 yards isn't a huge gain.
Last season, Murray's longest rush of the game came over 14.5 yards 10 times.
A shoulder injury limited him late in the season. Over the final seven games, his longest rush came over 14.5 yards just twice.
Murray enters the season healthy and doesn't have any limitations.
It certainly doesn't hurt that the Cardinals opponent, the Tennessee Titans, had one of the worst defenses in the league last season. The defense isn't looking much better this season.
Be out on the lookout for Murray this Sunday.
Ja'Marr Chase Under 49.5 Receiving Yards (-120)
There was a lot of hype surrounding Ja'Marr Chase coming into the NFL draft. The hype grew when the Cincinnati Bengals reunited Chase with college teammate Joe Burrow. However, a poor preseason has brought the hype way down.
It's no secret that Chase struggled this preseason. He only recorded one catch across his three games. And there's the storyline that everyone has been talking about. His drops.
Chase recorded four drops on five targets. He then went on the record saying that the ball was bigger and harder to catch because it doesn't have a white stripe on it. The white stripe he is referring to is the one on the college ball.
"The ball is different because it is bigger. It doesn't have the white stripes on the side so you can't see the ball coming from the tip point so you actually have to look for the strings on the ball at the top."
Long term, I'm not worried about Chase. He has plenty of time to work through his issues. For this week, I'm fading the top-five pick.
I think he starts slow in what will be a tough matchup against a revamped Minnesota Vikings secondary. They brought in Patrick Peterson and Mackensie Alexander. Those guys will join Cameron Dantzler.
The Bengals will likely lean on Tee Higgins and Tyler Boyd in the passing game. Chase will be on the field, but I think they limit his snaps just a bit.
Zach Ertz Over 2.5 Receptions (+105)
Throughout the offseason, it looked like Zach Ertz would move on from the Philadelphia Eagles. But it's Week 1 and Ertz remains on the roster.
Ertz is coming off a down year that saw him record a career-low 335 receiving yards. He also tied his career-low in receptions with 36. Even with all that, I think Ertz can have a bounce-back season.
A lot of his struggles came after he missed time with an ankle injury. Check out his receptions in his first six games vs the final five.
First Six Games: 24 receptions
Final Five Games: 12 receptions
He only went under 2.5 receptions once in his first six games.
I know everyone believes Dallas Goedert will take over as the tight end one in Philadelphia, but the Eagles have made it work with two tight ends in the past. They don't have a true wide receiver one, so Ertz can still be efficient as the tight end two.
Jalen Hurts is going to look for guys he can trust in the middle of the field. Ertz only needs three receptions to go over his projection.
Lastly, the Atlanta Falcons had the worst pass defense in the league last season.
Mac Jones Under 1.5 Touchdowns (-190)
The New England Patriots surprised everyone when they released quarterback Cam Newton. The move opened the door for rookie quarterback Mac Jones to begin the season as the starter.
A little-known fact about the Patriots last season is they were one of the most run-heavy teams.
Baltimore Ravens: 555 rushing attempts
Tennessee Titans: 521 rushing attempts
New England Patriots: 502 rushing attempts
Newton was a big reason for that run-first approach. I doubt they run that much this season, but I think they'll be conservative early in the season as Jones adjusts to the NFL.
Because of that, I can't see head coach Bill Belichick giving Jones a ton of freedom near the goal line. It makes sense to lean on running back Damien Harris at that part of the field.
Either way, this will likely be a low-scoring game. The Miami Dolphins defense was much better than expected last season. They have a solid secondary, led by Xavien Howard.
Last season, the Patriots didn't have a passing touchdown against the Dolphins. They only scored three touchdowns across the two matchups.
It definitely helps that this bet stands at 1.5 touchdowns. That covers you in case Jones hits a big pass or a screen goes for a touchdown.
Teddy Bridgewater Under 247.5 Passing Yards (-115)
The Denver Broncos have been looking for a stable option at quarterback ever since Peyton Manning retired in 2016. This season, they'll try their hand with Teddy Bridgewater.
Bridgewater will start Week 1 after beating out Drew Lock.
Over the years, we've come to know Bridgewater as a game manager. He has never had a season over 4,000 passing yards. Last season, he posted a career-high 3,733 yards. He also completed a career-high 69.1 percent of his passes.
Last season, Bridgewater averaged 248.9 passing yards per game. And that was the best season of his career. You can tell why I'm a little hesitant in his first game with a new team.
I think we'll see much of the same with Bridgewater in the season-opener. It'll be a lot of short passes with very few deep shots.
The New York Giants have a very underrated defense. James Bradberry became an elite cornerback last season and showed he can lock down any wide receiver.
In the offseason, the Giants signed Adoree' Jackson. He joins a secondary that already includes Logan Ryan and Jabrill Peppers.
It'll likely be a low-scoring game in New York on Sunday. Betting on the under makes the most sense here.
Lamar Jackson Over 68.5 Rushing Yards (-115)
The injury bug hasn't hit a team harder this offseason than the Baltimore Ravens.
They lost running back J.K. Dobbins in their final preseason game. The injury hurt, but they had an established backup in Gus Edwards ready to handle the workload.
Just days before the Ravens season-opener, Edwards tore his ACL in practice. Before that, receiving back Justice Hill tore his Achilles.
Now, Baltimore enters their Week 1 game with undrafted free agent Ty'Son Williams as their lead back. There's a chance Le'Veon Bell is ready to play, but I can't imagine he makes a big impact either way.
That means Lamar Jackson will need to shoulder the workload in the ground game in Week 1.
The 2019 MVP is more than capable. Here are his rushing stats from last year.
159 rushes
1,005 rushing yards
7 TDs
6.3 YPC
67 yards per game
In terms of volume, upside, and literal averages, Jackson is a good bet for the over here.
Oh, and that doesn't even include his 136-yard game against the Tennessee Titans in the playoffs.
The Las Vegas Raiders had a bottom 10 rushing defense last season. They allowed 125.8 yards per game.
It's really unfortunate what has happened to the Baltimore backfield. However, Jackson is ready to handle the workload and it all starts with a big game Monday night in Las Vegas.
My Favorite Player Prop Bet for Week 1
I feel pretty good about all my prop bets, but I have one that I've been saving that stands out above the rest.
My favorite bet of Week 1 is James Robinson Anytime Touchdown (+100).
The Houston Texans run defense was terrible last season and they lost J.J. Watt. Robinson will have his chances, especially on the goal line.
If you like betting on the NFL, consider checking out these articles.
AUGUST
Sportsbook of the Month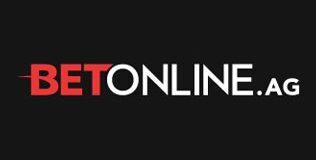 Welcome Bonus
50% up to $1,000
Read Review
Visit Site