Top Player Prop Bets for Browns vs. Chiefs in NFL Week 1 (2021)

The game of the week in Week 1 in the NFL will kick off in Kansas City.
It'll be an AFC divisional round rematch as the Cleveland Browns take on the Kansas City Chiefs. Both teams have Super Bowl aspirations and would love to start their season out with a win.
What better way to check out the game than to place some NFL player prop bets? That'll definitely spice things up.
Let's check out my favorite NFL player prop bets for the Browns vs. Chiefs in week one.
Baker Mayfield Over 36.5 Pass Attempts (-105)
The Cleveland Browns are a very run-heavy team.
Last season, they ranked fourth in the NFL in rushing attempts. In turn, they had the fifth-fewest passing attempts. So, why am I favoring Baker Mayfield to go over his passing attempts? His opponent.
I think everyone knows that the Kansas City Chiefs have an elite offense. Check out where their offense ranks in points per game since 2018.
Kansas City Chiefs: 31.0
New Orleans Saints: 30.1
Baltimore Ravens: 28.9
That's when Patrick Mahomes took over as quarterback.
It's clear that you must score to keep up with Kansas City. Well, it's hard to score 30 points by running the ball all game. The Cleveland Browns may not want to, but they're going to have to pass.
When the two teams met in last season's playoff game, Mayfield attempted 37 passes. We can't forget that Mahomes missed nearly the entire second half in that game. So, the Browns didn't need to keep passing.
Cleveland isn't afraid to let Mayfield air it out. He attempted over 36.5 passes four times in the regular season last year, including 39 times in the season opener.
Mayfield will likely need to throw a lot to keep up with the Chiefs offense.
Kareem Hunt Over 16.5 Receiving Yards (-115)
The Cleveland Browns like to lean on their dual-threat rushing attack. Nick Chubb is the lead back, but Kareem Hunt is more than capable of handling the workload. That's why they make up one of the best running back duos in the NFL.
We already know the Kansas City Chiefs have one of the best offenses in the league.
Hunt is a much better receiving back than Chubb. Check out their receiving stats from last season.
Nick Chubb: 150 yards
Kareem Hunt: 304 yards
Chubb played in four less games, but Hunt had a higher yards per game mark.
As much as Cleveland wants to lean on Chubb, they are going to have to use Hunt more. Playing from behind will keep Hunt on the field.
Last season, Hunt cleared 16.5 receiving yards eight times. It's no coincidence that three of those came in games the Browns lost last season.
Honestly, 16.5 yards isn't a lot, especially for a receiving back. It only takes two or so receptions to clear that mark.
I think we'll see Hunt on the field a lot on Sunday. He should have quite a few opportunities to hit the over on this projection.
Patrick Mahomes Under 0.5 Interceptions (-175)
We've been hyping up the Kansas City Chiefs offense. Now, it's time to talk about the man that leads the offense.
Patrick Mahomes has been nothing short of amazing in his young career. The 25-year-old already has a regular-season MVP and Super Bowl MVP. It's no wonder that some already consider him a Hall of Famer.
Maybe the most underrated aspect of his game is his ability to avoid turnovers. Let's look at the best career interception percentages of all time.
Aaron Rodgers: 1.4 percent
Patrick Mahomes: 1.4 percent
Dak Prescott: 1.7 percent
Things were a little rough in 2018, but Mahomes has thrown a combined 11 interceptions over the last two seasons. Last season, he only threw an interception in three regular-season games.
Mahomes seems unstoppable. He is 10-0 in the month of September with 32 touchdowns and zero interceptions. That's 10 games with zero interceptions. Do you think he'll throw his first in September this weekend?
It's risky to bet on someone to throw zero interceptions, but Mahomes is no ordinary quarterback. He rarely throws picks and I do not expect him to open the season with one.
Travis Kelce Over 7.5 Receptions (+110)
Travis Kelce is coming off the greatest season of all-time for a tight end, and yet the best NFL betting sites are giving you plus money for him to clear 7.5 catches.
Kelce set a tight end record with 1,416 receiving yards, while also adding in 105 receptions and 11 touchdowns. All three stats ranked top five in the NFL last season.
This season, I don't expect things to change with Patrick Mahomes throwing him the ball. It certainly doesn't hurt that Tyreek Hill occupies the defense over the top.
Speaking of Hill, we saw the Tampa Bay Buccaneers effectively shut him out in the Super Bowl last season. I feel like the Cleveland Browns will implement a similar defensive scheme. That's only going to open up the middle of the field for Kelce.
Last season, Kelce had over 7.5 receptions in nine games.
And that doesn't even include the three playoff games that saw him finish with eight, 13, and 10 receptions, respectively.
It's surprising to see the sportsbooks siding with the under here. I know 7.5 receptions is a lot but Kelce doesn't have an issue hitting that mark.
I think we'll see both offenses on display in this matchup. That means Kelce will have plenty of chances to rack up receptions with Mahomes throwing to him.
Mecole Hardman Under 3.5 Receptions (-135)
There has been a lot of hype surrounding Mecole Hardman this offseason. He is entering his third season and a lot of people are hoping he can take the next step.
Fans know Hardman for his elite speed. The Kansas City Chiefs originally drafted him to replace Tyreek Hill because he was facing a suspension. The suspension never came, so Hardman never took on a big role.
Last season, Hardman found himself buried on the depth chart. He played in all 16 games, but he never cleared 70 percent of snaps in any game.
Here are the games he went over 3.5 receptions last season.
Week 3: 4 receptions
Week 4: 4 receptions
Week 8: 7 receptions
Basically, there was only one game where he cleared it with ease. The other two games probably had bettors nervous.
Hardman is wide receiver two on the depth chart, but it sounds like Demarcus Robinson and Byron Pringle will likely have a role.
I think we'll see Hardman pick up a long reception or two but four receptions are a bit too much for my liking. I feel pretty confident siding with the under on this bet.
My Top Browns vs. Chiefs Player Prop Bet for Week 1
This is definitely going to be a fun game to watch. Betting on it only makes it more exciting.
My favorite bet for this game is Patrick Mahomes throwing less than 0.5 interceptions. He is so good at avoiding turnovers and he never starts the season on a bad note.
If you want to target more week one NFL player props, consider the posts below, stop by our NFL betting picks section.
AUGUST
Sportsbook of the Month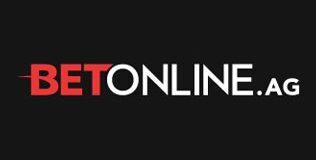 Welcome Bonus
50% up to $1,000
Read Review
Visit Site