Top Picks for First NFL Head Coach to Be Fired in 2021

Going into the 2021 NFL season, there are a few NFL head coaches on the hot seat. A win or two early in the season could make the difference in a team making a head coaching change or not.
Last season, we saw the firing of three head coaches before the end of the season. It's going to happen, but which head coaches will be out of a job?
Noah Davis took an early look at which NFL head coach will get fired first in early June, but the market has updated since then.
With that, here are the best bets to be the first NFL coach fired in 2021.
Mike McCarthy (+600)
Mike McCarthy's tenure with the Green Bay Packers is one that people see in a different light. On one hand, he led the Packers to nine playoff appearances in 13 seasons. On the other hand, he only won one Super Bowl despite coaching two of the greatest quarterbacks in NFL history.
The Packers fired McCarthy halfway through the 2018 season. He sat out in 2019 before taking over as head coach of the Dallas Cowboys.
Coaching the Cowboys comes with great expectations. Dallas is among the NFL teams facing the most pressure in 2021.
Naturally, McCarthy is going to feel the heat as much as anyone.
His hiring didn't exactly inspire Cowboys fans. They were hoping for someone that could push the team over the edge. A lot of people felt McCarthy held the Packers back.
It's hard to judge McCarthy's first season with the Cowboys. He lost star quarterback Dak Prescott in week 5 and had to use three different quarterbacks for the remainder of the season. Dallas finished third in the NFC East with a 6-10 record.
Going into this season, things are looking much better for McCarthy and the Cowboys.
Prescott is back from his devastating injury. He also signed a four-year, $160 million contract this offseason. The rest of the offense includes running back Ezekiel Elliott, wide receivers Amari Cooper and CeeDee Lamb, and a top-five offensive line.
On paper, that looks like a top-five unit. That's why it's imperative they show up this season for McCarthy's sake. Former head coach Jason Garrett struggled to unleash Dallas' offense.
Check out where they ranked in yards per game since Prescott took over in 2016.
| | |
| --- | --- |
| Season | Yards Per Game (Rank) |
| 2016 | 376.7 (5th) |
| 2017 | 331.9 (14th) |
| 2018 | 343.8 (20th) |
| 2019 | 431.5 (1st) |
| 2020 | 371.8 (14th) |
If they struggle out the gate, a lot of the blame is going to fall on McCarthy.
While improved, the Cowboys defense will likely hold them back this season. That was the big issue last season. They had Prescott throwing for 400+ yards and they couldn't win games.
There's going to be a lot of pressure on that defense. I'm not sure how much criticism McCarthy will receive for that though, because he handles the offense.
The first six weeks are going to be big for McCarthy. Dallas opens the season with a pair of tough games, but they should win their ensuing four games going into the bye week. If they struggle and go 2-4, McCarthy could be in trouble.
His only saving grace may be the fact that the NFC East will likely be the worst division in football. Because of that, Dallas can overcome a slow start.
Matt Nagy (+750)
Matt Nagy had high expectations when he went to the Chicago Bears in 2018. Nagy is one of many head coaches from the Andy Reid coaching tree. Nagy spent time under Reid with both the Philadelphia Eagles and Kansas City Chiefs.
He inherited a Bears team that made one playoff appearance since 2006. They also had a question mark at quarterback with Mitchell Trubisky. In his first season in Chicago, Nagy looked like a savior.
Nagy led the Bears to a 12-4 record and a playoff spot. By now, everyone knows about the double-doink that ended their season. However, Nagy did win Coach of the Year.
In the following two seasons, Nagy and the Bears regressed. They finished 8-8 both seasons but qualified for the playoffs last season. The Bears didn't put up much of a fight, losing 21-9 to the New Orleans Saints.
Since Nagy took over in 2018, the Bears defense has been their strength. The offense? Not so much.
Check out how they've both performed since 2018.
| | | |
| --- | --- | --- |
| Year | Offensive Yards Per Game (Rank) | Defensive Yards Allowed per Game (Rank) |
| 2018 | 343.9 (19th) | 299.7 (3rd) |
| 2019 | 296.8 (27th) | 324.1 (8th) |
| 2020 | 331.4 (24th) | 344.9 (11th) |
This is important to note because Nagy is in charge of the offense. I understand he hasn't had much to work with because of his quarterbacks, but people expected him to help develop Trubisky. That never happened.
Last season, Nagy relinquished play-calling duties to offensive coordinator Bill Lazor. However, Nagy will resume calling plays this season.
The big story going into this season for the Bears is rookie quarterback Justin Fields. Chicago moved up in the draft to select their quarterback of the future. There is a lot of hype surrounding Fields and it's continuing to grow with his performance in training camp and preseason.
Even so, Nagy remains committed to veteran Andy Dalton as the starter. Bears fans can't be happy with the decision. What's going to happen when Fields outperforms Dalton in the preseason?
If Nagy mismanages this situation, he will be on the hot seat even more than he already is.
You have to think the Bears will make a quarterback change early in the season, but how long can they wait? They are right on the fringe of making the playoffs. They can't mess around with Dalton for too long.
No matter who starts at quarterback, Nagy needs to show he can lead a top 10 offense.
Zac Taylor (+850)
Zac Taylor's tenure with the Cincinnati Bengals has not gotten off to the best of starts.
Taylor took over as head coach ahead of the 2019 season. The Bengals made five consecutive playoff appearances from 2011-2015, but they were going downhill when Taylor took over.
In Taylor's first season, the Bengals lost their first 11 games. They finally picked up their first win of the season in week 13. Cincinnati went on to finish with the worst record in the league at 2-14.
The terrible season did allow them to draft quarterback Joe Burrow with the first overall pick. Burrow was coming off arguably the greatest season for a quarterback in college football history and had high expectations.
Burrow didn't make it through his rookie season, tearing his ACL in week 11 against the Washington Football Team. While Burrow was living up to the hype, the Bengals weren't winning many games. They were just 2-7-1 up to that point.
Cincinnati went on to finish last in the AFC North with a 4-11-1 record. For his career, Taylor is 6-25-1.
Here is where that record ranks among the bottom five teams since 2019.
Cincinnati Bengals: 6-25-1
Jacksonville Jaguars: 7-25
Detroit Lions: 8-23-1
New York Jets: 9-23
New York Giants: 10-22
It doesn't take a football expert to know that isn't good.
This is truly a make-or-break season for Taylor. The Bengals are already receiving heat for drafting wide receiver Ja'Marr Chase fifth overall over tackle Penai Sewell.
Chase played with Burrow at LSU, and the expectations are high. Unsurprisingly, he comes into the year as one of the top 10 NFL rookies to watch in 2021.
However, the Bengals didn't need a wide receiver. Meanwhile, they had one of the worst offensive lines last season. We'll see if Burrow can hold up this season.
On paper, the offense isn't that bad. We know about Burrow and Chase, but there's two-time 1,000-yard rusher Joe Mixon, as well as wide receivers Tee Higgins and Tyler Boyd. They aren't setting the world on fire but the offense should be enough to hover around .500.
I'm not going to say the Bengals need to make the playoffs to save Taylor's job, but they need to show some improvement.
The first six weeks will be interesting because their schedule isn't too tough. Outside of a matchup with the Green Bay Packers, I'd say all the games are winnable.
If they can't compete with those teams, Taylor will likely be out of a job.
Other NFL Coaches at Risk in 2021
Mike Zimmer (+900)
Matt Rhule (+2500)
Mike Zimmer has the Minnesota Vikings in playoff contention, but they made it to the Conference Championship just once in his seven seasons. Minnesota has the pieces to make a run but Zimmer may not have a job if they struggle out the gate.
Matt Rhule is a sleeper, but the second-year head coach may be in trouble if the Carolina Panthers struggle this season. Quarterback Sam Darnold's performance may be the deciding factor in Rhule's job status.
No head coach wants to be a part of this list but it's part of the game. There's a good chance someone doesn't make it through the first half of the season.
Is that coach among my best bets to get fired in 2021? Only time will tell.
Trying to predict which NFL coach gets fired first is just one of many alluring betting markets going into 2021. For more odds, props, and analysis, check out our NFL betting picks page.
AUGUST
Sportsbook of the Month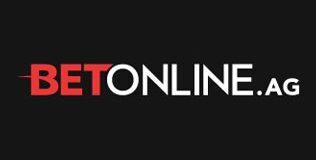 Welcome Bonus
50% up to $1,000
Read Review
Visit Site