Top Over Bets for 2021 NFL QB Interception Totals

Turnovers are a killer in the NFL. Just one interception can derail an entire drive. It's unfortunate to see, but quarterbacks throw those interceptions because they are being aggressive.
Today, I'll be writing about my quarterback predictions that will go over their interception projection for the 2021 season. Factors range from high passing attempts to inexperience, as well as a 17th game being added to the schedule.
If you're looking to bet on NFL quarterback interception totals, I'll also be ranking my top picks in terms of confidence. Here's my best Over bets for NFL quarterback interception totals in 2021.
5. Zach Wilson
Line: 13.5 Interceptions
Odds for Over: -130
Zach Wilson really came out of nowhere last season to become one of the best quarterbacks in college football.
He led BYU to an 11-1 record and won a bowl game. For the season, he threw just three interceptions on 336 passing attempts.
Looking to finally end their turmoil at the quarterback position, the New York Jets selected Wilson with the number two overall pick in the 2021 NFL Draft. Fans are hopeful Wilson will finally give the team some stability at quarterback, but I'm not sure about his odds to go under 13.5 interceptions.
There is a lot of hype surrounding Wilson, who enters his first season as one of the top NFL Offensive Rookie of the Year sleepers for 2021.
As talented as Wilson is, we know rookie quarterbacks typically struggle. Obviously, there are outliers like Baker Mayfield and Justin Herbert, but for the most part, they start slow.
When you look at interception numbers for rookie quarterbacks, you'll realize why I'm betting on Wilson to go over 13.5 this season.
Since 2010, we've seen 14 rookie quarterbacks go over that 13.5 mark. That list includes some big names.
Andrew Luck
Cam Newton
Baker Mayfield
Carson Wentz
All those guys were top two draft picks. If you want to go farther back, Peyton Manning holds the record with 28 interceptions in his rookie season.
The Jets did upgrade their receiving core by signing Corey Davis and Keelan Cole. They also drafted Elijah Moore in the second round. However, they still rank 29th according to Pro Football Focus.
Don't forget to add in Robert Salah becoming a head coach for the first time in his career. There are just a lot of question marks with this offense going into 2021.
We also have to consider the Jets are going to let Wilson play even if he struggles. There's no other quarterback on the roster that is threatening his starter role.
I'm going with the odds and betting the over on 13.5 interceptions as Wilson adjusts to the NFL.
4. Jared Goff
Line: 13.5 Interceptions
Odds for Over: -115
Jared Goff's NFL career got off to a pretty sour start. The Los Angeles Rams drafted him first overall in the 2016 NFL Draft, but he only started in seven games his rookie season. He threw seven interceptions in those seven games.
In 2017, Goff improved substantially with new head coach Sean McVay. He started every game and threw just seven interceptions of 477 pass attempts.
However, his numbers slipped in the last three years. Here are his interception totals during that span:
| | | |
| --- | --- | --- |
| Season | Interceptions | Passing Attempts |
| 2018 | 12 | 561 |
| 2019 | 16 | 626 |
| 2020 | 13 | 552 |
This offseason, the Rams traded Goff and draft picks to the Detroit Lions for Matthew Stafford.
Goff goes from one of the best situations in the NFL to one of the worst teams in the league. You see why I'm betting the over on 13.5 interceptions.
Goff struggled with interceptions despite throwing to a top-five wide receiver duo in Cooper Kupp and Robert Woods. In Detroit, Goff will have Tyrell Williams and Breshad Perriman. In a combined ten seasons in the league, the two have just one 1,000-yard season between them. Needless to say, it's a huge downgrade for Goff.
The Lions are among the best bets to finish 2021 with the worst NFL record. Obviously, their offense isn't good, and they didn't upgrade their defense that allowed the most yards per game last season.
That is going to lead to a lot of hero ball from Goff. That playing style equates to a lot of interceptions.
There's little reason for me to bet the under here. Goff struggled with interceptions in Los Angeles, and now he is in a much worse situation in Detroit.
Honestly, I'd be willing to bet on Goff leading the league in interceptions. But for now, we'll just bet him going over 13.5 interceptions this season.
3. Tom Brady
Line: 9.5 Interceptions
Odds for Over: -140
Sooner or later, Tom Brady has to slip up, right? Honestly, it's hard to bet against Brady, but the odds show he has the best chance of going over his interception total.
We know Brady's career arc. He spent the first 20 years of his career with the New England Patriots before signing with the Tampa Bay Buccaneers last season.
No one really knew how Brady would perform outside of New England, but he silenced the critics and went on to win the Super Bowl.
When it comes to interceptions, Brady's numbers are all over the board. He went over 9.5 interceptions in his first six seasons as a starter. In the last 14 years, he hit the mark just five times.
However, two of those instances came in the last three seasons.
It's hard to use his Patriots numbers because that was a different team and system, so we'll focus on last season. Even with his great 2020 season, he threw 12 interceptions on 610 attempts.
Check out the top five quarterbacks in the league last season in attempts and how many interceptions they threw:
| | | |
| --- | --- | --- |
| Quarterback | Passing Attempts | Interceptions |
| Matt Ryan | 626 | 11 |
| Tom Brady | 610 | 12 |
| Ben Roethlisberger | 608 | 10 |
| Justin Herbert | 595 | 10 |
| Patrick Mahomes | 588 | 6 |
Looking at Tampa Bay's offense, there is no reason to believe they won't be at the top of the league once again in passing attempts.
Mike Evans, Chris Godwin, Antonio Brown, and Rob Gronkowski are back while O.J. Howard returns after missing most of last season with an Achilles injury.
Maybe it's just wishful thinking, but I believe Brady will start to slow down this season. The guy turned 44 on August 3.
It's not like he needs a ton of regression, considering his 12 interceptions from last season. Brady can still lead the Buccaneers to the Super Bowl, but I'm betting on him going over his interception projection.
2. Jalen Hurts
Line: 12.5 Interceptions
Odds for Over: -130
I have equally low expectations of Jalen Hurts and the Philadelphia Eagles going into the 2021 season.
Philadelphia surprised a lot of people when they drafted Hurts in the second round of the 2020 NFL Draft. After all, they had just signed starting quarterback Carson Wentz to a big four-year extension.
Wentz, of course, took a huge step back in 2020, prompting the Eagles to bench him in Week 13. Hurts took over for what was essentially the final four and a half games. While his rushing ability gave the Eagles a different dynamic, his passing ability didn't impress.
Let's look at some of Wentz's stats in the games he started vs. the five games Hurts saw action:
| | | |
| --- | --- | --- |
| Stats | Carson Wentz (12 Games) | Jalen Hurts (Five Games) |
| Completion Percentage | 57.4 | 48.3 |
| Interceptions Percentage | 3.4 | 2.8 |
| Passer Rating | 72.8 | 69.9 |
| QBR | 49.6 | 42.6 |
Across his final five games, Hurts threw four interceptions. I know Wentz struggled big-time last season, but this clearly shows that Hurts was even worse.
The Eagles ultimately traded Wentz to the Indianapolis Colts, opening the door for Hurts to take over as the full-time starter.
Honestly, there just isn't much to like about the Eagles' passing offense going into 2021. They had one of the worst receiving corps last season. Their leading receiver was Travis Fulgham, with 539 yards.
They drafted Heisman Trophy-winning wide receiver DeVonta Smith in the first round of this year's draft. However, there are concerns with Smith's 170-pound frame. I like Smith's game, but should he be the number one option for a young quarterback?
There's also the Eagles' new head coach Nick Sirianni. No one really knows how he will run the offense or help Hurts develop as a passer.
It should be a tough season ahead for Hurts and the Eagles. I feel good about betting the Over of 12.5 interceptions.
1. Matt Ryan
Line: 11.5 Interceptions
Odds for Over: -120
Matt Ryan is the perfect example of a quarterback who throws a lot of interceptions because of his high number of passing attempts.
Ryan is arguably the most underrated quarterback of his generation. He doesn't receive as much attention as others, but his yards and touchdowns are always among the league's best.
Unfortunately, so are his interceptions.
He has played his entire 13-year career with the Atlanta Falcons. Ryan has gone over 11.5 interceptions in eight of those seasons. I want to look at all of those seasons and compare where he ranked in passing attempts:
| | | |
| --- | --- | --- |
| Season | Interceptions | Passing Attempts (Rank That Season) |
| 2009 | 14 | 451 (21st) |
| 2011 | 12 | 566 (Seventh) |
| 2012 | 14 | 615 (Sixth) |
| 2013 | 17 | 651 (Second) |
| 2014 | 14 | 628 (Second) |
| 2015 | 16 | 614 (Fifth) |
| 2017 | 12 | 529 (10th) |
| 2019 | 14 | 616 (Third) |
As you can tell, Ryan is typically at the top of the league in passing attempts. In fact, he leads the NFL in passing attempts since 2009. He also hasn't finished outside the top three in passing attempts in a season since 2017.
So, why is all that important? It's because his high passing attempts clearly show a correlation between him going over 11.5 interceptions. The Falcons should be at the top of the league once again in passing attempts.
Atlanta did trade Julio Jones to the Tennessee Titans, but they still have emerging superstar Calvin Ridley. They also drafted tight end Kyle Pitts fourth overall in this year's NFL Draft.
The Falcons' defense is typically among the worst in the league. Combine that with the offenses' weak run game, and you have a lot of passing attempts for Ryan.
Those high pass attempts lead to a lot of interceptions.
If I could, I'd probably bet on Ryan leading the NFL in passing attempts this season. However, I can settle for him throwing over 11.5 interceptions.
Betting on NFL Quarterback Interception Totals in 2021
When looking at everyone's past interception total, it was based on a 16-game schedule. This season, the NFL will have 17 games.
You can still base it off 16 games if you want to account for game off for an injury, but veterans like Jared Goff, Tom Brady, and Matt Ryan have barely missed any games in their career.
Add the logic provided here, the 17th game, and the total projection, and you're looking at five appealing bets for this prop in 2021.
If you want to keep reading about the NFL, check out these articles where I predict who will win various awards this season:
AUGUST
Sportsbook of the Month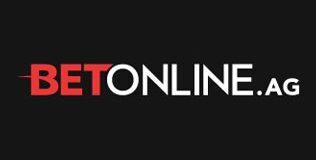 Welcome Bonus
50% up to $1,000
Read Review
Visit Site