Top NFL Player Prop Bets for Packers vs. Saints (Week 1 2021)

A pair of 2020 NFL playoffs teams will square off in Week 1.
The Green Bay Packers were originally scheduled to travel to New Orleans to take on the New Orleans Saints. However, they will now play the game in Jacksonville.
Most bettors like to bet on the spread or point total, but I want to help you out with some player prop bets.
Here are my favorite NFL player prop bets for the Packers vs. Saints clash in week one. If you agree with any of my picks, use the best mobile betting NFL apps to place some bets this week.
Alvin Kamara to Score a Touchdown (-140)
Alvin Kamara isn't someone you're going to see lead the league in carries. In fact, Kamara has never had more than 200 carries in a single season. Even with that, Kamara has a knack for finding the end zone.
This will be Kamara's fifth season in the NFL. Check out his rushing and receiving touchdown total in each of his first four seasons.
2017: 13 touchdowns
2018: 18 touchdowns
2019: 6 touchdowns
2020: 21 touchdowns
If you take out the 2019 season, Kamara is averaging over a touchdown a game.
Last season, Kamara failed to record a touchdown in four games. His dual-threat ability gives him an extra opportunity to score.
He only had six carries against the Green Bay Packers last season, but he scored two receiving touchdowns. One of which came on a highlight-reel 52-yard catch and run.
The New Orleans Saints no longer have Drew Brees and will start Jameis Winston this weekend. Winston looked strong in the preseason but I have to think the Saints want to lean on their best player early in the season.
New Orleans' elite offensive line should clear the way for Kamara, especially in the red zone.
Aaron Rodgers Under 37.5 Pass Attempts (-105)
This offseason, all the talk surrounding the Green Bay Packers was about Aaron Rodgers. Rodgers requested a trade ahead of the NFL draft and stayed firm on his desire to leave Green Bay.
Just before the start of training camp, Rodgers agreed to return to the Packers for the 2021 season. His return keeps the Packers in Super Bowl contention.
Rodgers is coming off an MVP season that saw him throw for 48 touchdowns as well as a career-high 70.7 completion percentage.
You may think this is the type of game where Rodgers will air it out and easily clear 40 passing attempts, but we didn't see that much last season.
In fact, Rodgers attempted over 37.5 passes just three times last season. Two of those came against the Minnesota Vikings and the other was an overtime game against the Indianapolis Colts.
This game definitely has shootout potential but I don't think we'll see Rodgers go crazy with his attempts. Green Bay can control this game on the ground with Aaron Jones.
We'll see if Jameis Winston can keep the Saints offense in this game. Personally, I don't think he will, so Rodgers won't need to attempt that many passes.
Alvin Kamara Over 46.5 Receiving Yards (-115)
We have another Alvin Kamara prop bet. I briefly discussed his dual-threat ability earlier but that pertained to his touchdowns.
His receiving yard total follows a similar pattern to his touchdowns. He has had over 700 receiving yards in every season with the exception of 2019.
Since 2017, no running back has had more receiving yards than Kamara.
Alvin Kamara: 2,824 receiving yards
Christian McCaffrey: 2,672 receiving yards
James White: 2,200 receiving yards
I know people have their doubts about Kamara's receiving opportunity now that Jameis Winston is in charge. However, I'm not too worried because the Saints coaching staff is still going to emphasize getting Kamara the ball.
There's also the fact that Michael Thomas won't play in this game. Despite being a running back, Kamara is likely the Saints best receiving option outside of Thomas. Because of that, we'll likely see him receive a big workload in the passing game.
Lastly, I expect the Saints to play catchup throughout the game. They'll need to lean on their best receiving option in order to keep up with Aaron Rodgers and the Green Bay Packers offense.
As a parting note, don't forget Kamara had a career-high 139 receiving yards last season against Green Bay.
Aaron Jones Touchdown Scorer (-120)
Following the 2020 season, it looked like Aaron Jones was leaving the Green Bay Packers. He is among the top 10 running backs in the NFL but the Packers strength is their passing game, so do they really need to pay top dollar for a running back?
Clearly, they thought so; they gave Jones a four-year, $48 million contract.
Jones is no longer in a committee with Jamaal Williams, but now he'll have to deal with A.J. Dillon's presence.
But previously being in a timeshare didn't hurt Jones' touchdown numbers.
He has had at least nine total touchdowns in each of the last three seasons. That includes 19 in the 2019 season.
When the Packers played the New Orleans Saints last season, Jones capitalized with a one-yard touchdown run in the third quarterback.
Green Bay definitely went pass-heavy in the red zone last season, but I think we'll see some more balance this season. It's a way to keep defenses on their toes. If not, maybe he records a receiving touchdown.
Here is a fun fact. Jones has recorded a touchdown in his last six games in September. If you believe in trends and patterns, this could be a bet to take advantage of.
Aaron Rodgers Longest Completion Over 37.5 Yards (-120)
The Green Bay Packers love to use play-action to take a deep shot downfield. Aaron Rodgers is so good at deception that it usually works.
Last season, Rodgers only had four games where he failed to complete a pass over 37.5 yards.
What makes this bet so good, is it doesn't even need to be a deep pass.
Davante Adams showed everyone last season that he is the best wide receiver in the NFL. He is so shifty and makes cuts so well that he creates great separation. He can also get off the line so well that he leaves the cornerback in the dust.
Because of all that, Adams can turn a 10-yard reception into a 40-yarder.
Green Bay does have a deep threat outside of Adams in Marquez Valdes-Scantling.
Valdes-Scantling was very boom or bust last season. He had a reception over 37.5 yards in six games last season. He also had four games with five yards or less.
Outside of him, Allen Lazard and Randall Cobb have the ability to catch a deep pass. When you combine an elite quarterback with multiple deep threats, it's only a matter of time before they connect for a big completion.
My Top Packers vs. Saints Player Prop for Week 1
This game should have a lot of fireworks. I think we'll see both offenses on full display.
That leads to my favorite bet. I'm going with Jameis Winston Over 0.5 Interceptions (-210).
In his five years as a starter, Winston threw at least 11 interceptions in each season.
I expect him to perform better this season, but playing from behind this weekend will likely lead to at least one interception.
If you want to check out more prop bets, check out Noah Davis' favorite Cardinals vs. Titans player prop bets for week 1.
AUGUST
Sportsbook of the Month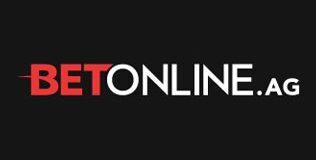 Welcome Bonus
50% up to $1,000
Read Review
Visit Site