Top NBA Teams That Are Good Bets to Miss the Playoffs in 2021-22

Coming into the 2021-22 NBA season, the goal for any NBA team is to win a championship.
Realistically, that goal is only achievable for a select few teams. Everyone else is fighting for a spot in the playoffs. There are certainly teams that are in a good spot to do that, and I broke down the best bets to make the NBA playoffs in 2021-22.
Unfortunately, there are teams on the playoff cutline that won't make it this season.
So, who is set to regress? Let's look at my best bets to miss the 2021-22 NBA playoffs this season.
Charlotte Hornets (-220)
The Charlotte Hornets haven't made the playoffs since 2016. In fact, they haven't won a playoff series since 2002.
Late in the 2020-21 season, Charlotte was in a good spot to make the playoffs as the eight seed.
Unfortunately, they closed on a six-game losing streak and fell to the 10 seed on the final day of the regular season. The Indiana Pacers went on to blow them out in the play-in game.
This season, the Hornets should be right on that playoff cutline, but I think they miss out once again.
Charlotte struck gold last season when they drafted LaMelo Ball. Despite missing 21 games last season, Ball won Rookie of the Year.
Check out his stats.
15.7 points
6.1 assists
5.9 rebounds
1.6 steals
43.6 field-goal percentage
35.2 three-point percentage
Ball was definitely one of the Hornets best players last season, but he didn't do it alone.
Terry Rozier and Gordon Hayward both averaged over 19.0 points while shooting over 38.0 percent from three-point range.
In the offseason, the Hornets signed Kelly Oubre Jr. and Mason Plumlee. They also drafted James Bouknight in the first round. Those players will definitely play a role this season, but I wonder if it'll be enough to push them over the edge.
The NBA is such a star-driven league. Do the Hornets have a star player?
They have a solid trio in Ball, Rozier, and Hayward, but I wouldn't say any of those players are superstars.
I know the Eastern Conference has been weak over the past few years but that is no longer the case. Right now, I would say five spots are pretty much set in stone. I think the Indiana Pacers and Atlanta Hawks fill spots six and seven.
That leaves one spot up for grabs. Charlotte can definitely earn that spot, but they'll have their challengers.
This team is still young, so it's not a huge deal if they miss the playoffs this season. They have a bright future and will contend for a playoff spot in years to come.
Memphis Grizzlies (-130)
The Memphis Grizzlies have been a consistent playoff threat for the last decade.
However, they typically make the playoffs as a seven or eight seed. It's definitely too close for comfort when betting on them to make the playoffs. That's why I'm going in the other direction.
Memphis finished ninth in the Western Conference last season but back-to-back wins in the play-in tournament moved them up to eighth and into the playoffs. They lost in five games to the Utah Jazz.
Ja Morant is the clear star of the Grizzlies. The second-year point guard averaged 19.1 points and 7.4 assists in the regular season. He upped that to 30.2 points and 8.2 assists in the playoffs.
He even popped off for an epic 47-point barrage in that series.
Morant was no doubt one of the best young performers in the postseason. Morant definitely has superstar potential, but who steps up as the Grizzlies second star?
Jonas Valanciunas had the best player efficiency rating on the Grizzlies last season but they traded him to the New Orleans Pelicans this offseason.
Dillon Brooks has potential to be that guy. He really stepped up in the playoffs last season, averaging 25.8 points on 40.0 percent three-point shooting. He is also an elite defender.
It's definitely a solid duo but is it enough to make the playoffs in a loaded Western Conference? I honestly don't think so.
Memphis acquired Steven Adams this offseason, but he is a downgrade offensively from Valanciunas. They spent their first-round pick on Zaire Williams but he had a tough Summer League.
The Western Conference has many elite teams this season. The top seven teams from last season should return to the postseason. I expect the Golden State Warriors to make the playoffs after missing it last season.
That leaves the Grizzlies as the odd team out.
I do think the Grizzlies are an up-and-coming team with a lot of young talent. However, they need to bring in a second star to pair with Morant. If not, it's hard to imagine they can compete in the Western Conference.
We'll see if Brooks or someone like Jaren Jackson Jr. can step up alongside Morant this season.
Chicago Bulls (+115)
Following the offseason the Chicago Bulls had, this selection may surprise some people.
Initially, I was all for the moves Chicago made this offseason. I felt they were one of the big winners of NBA free agency in particular. However, I'm starting to wonder how their new players will gel together.
DeMar DeRozan was the big free-agent signing of the offseason for the Bulls. The four-time all-star averaged 21.6 points and a career-high 6.9 assists last season.
Chicago shored up their point guard position by signing Lonzo Ball. Ball had a career year last season. He set career highs across the board last season.
14.6 points per game
41.4% FG percentage
37.8% 3PT percentage
He also averaged 5.7 assists, 4.8 rebounds, and 1.5 steals.
Those guys join a star-studded Bulls starting lineup that includes Zach Lavine and Nikola Vucevic. On paper, that's one of the best starting lineups in the league. But I want to know how DeRozan and Lavine will coexist.
DeRozan operated last season as a point forward. He works well with the ball in his hands because it allows him to create opportunities as well as drive to the bucket.
Spacing may be an issue with DeRozan considering his poor three-point shooting. He hasn't shot over 26 percent from three-point range in a season since the 2017-18 season.
Lavine also excels in those one-on-one situations. One of those players will have to sacrifice a little this season.
There's also the fact that DeRozan, Lavine, and Vucevic are among the worst defenders in the league.
Last season, there were 540 players ranked in the defensive rating. Let's see where the Bulls stars ranked.
Zach Lavine: 113.1 (424th)
Nikola Vucevic: 113.6 (437th)
DeMar DeRozan: 115.5 (494th)
It doesn't matter how good you are on offense. Those defensive numbers are not going to cut it. Opposing teams have three players to attack.
I think we'll see the Bulls be one of many teams to fight for the eight seed. By the end of the season, there's a chance they figure out how to work together and make a playoff push.
Right now, I like their odds to miss the playoffs.
New York Knicks (+125)
The New York Knicks were the big surprise of the 2020-21 season. They came into the season with low expectations. New head coach Tom Thibodeau shattered those expectations.
New York made their first playoff appearance since 2013. They went 41-31, finishing fourth in the Eastern Conference. The Knicks did lose in the first round of the playoffs, but they still exceeded expectations.
A big reason for their success last season was their defense. Check out their points per game compared to other teams.
New York Knicks: 104.7
Los Angeles Lakers: 106.8
Utah Jazz: 107.2
Los Angeles Clippers: 107.8
Miami Heat: 108.0
It's no coincidence that all five of those teams made the playoffs last season
Another big reason for their improvement was Julius Randle. Randle was a solid contributor his first six seasons, but he wasn't a superstar. Last season, Randle finally became a superstar-caliber player.
He averaged 24.1 points, 10.2 rebounds, and 6.0 assists while shooting 41.1 percent from three-point range. All of those stats marked a career-high.
Unfortunately, he struggled in the playoffs with 18.0 points per game on a putrid 29.8 field-goal percentage.
That has a lot of people worried for the Knicks going into this season.
It's clear that Randle needs a second star to play along with. The Knicks signed Kemba Walker this offseason, but is he still a superstar? He did average 19.3 points last season, but he only shot 42.0 percent from the field. He also missed a career-high 28 games.
New York played really good team basketball last season, but I feel the same way about them as I do about the Memphis Grizzlies. They need a second star alongside Randle.
Outside of Walker, the only major signing they made was Evan Fournier. Fournier has definitely looked better over the last few seasons but does he push the Knicks over the edge?
It wouldn't surprise me to see the Knicks make the playoffs for the second straight season.
When I look at the odds, I just think they give us the best value when it comes to teams that could miss the playoffs.
Betting on Who Misses the 2021-22 NBA Playoffs
When you look at teams that could miss the playoffs, it's all about how they stack up against their competition.
If I had to pick one team to bet on, it would be the Charlotte Hornets.
Not having a superstar really hurts their chances this season.
Outside of Charlotte, I think all of these teams have a playoff roster. But the question is, are they better than seven or eight teams in their conference? That's what you have to ask yourself.
Feel free to check out more of our NBA content ahead of the 2021-22 season.
AUGUST
Sportsbook of the Month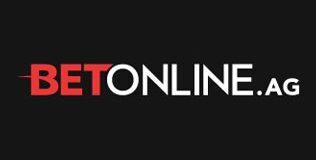 Welcome Bonus
50% up to $1,000
Read Review
Visit Site