Best Lineup Advice and MMA DFS Picks for UFC Vegas 53

I'm here to discuss building a winning MMA DFS lineup for UFC Vegas 53.
This weekend's fights go down this Saturday, April 30 at the UFC Apex in Las Vegas, Nevada. Topping the bill is a bantamweight scrap between top-ten standouts Rob Font and Marlon Vera, with Andrei Arlovski and Chase Sherman filling in on the co-main slot.
If you've stumbled upon this piece and are looking to bet on the fights this weekend, the best UFC betting sites have the odds. I will touch on the betting side of things a little later, but for the most part, this piece will concentrate on getting your DFS picks for Saturday's UFC fights right.
I've been over to DraftKings to build my daily fantasy sports MMA lineup for UFC on ESPN: Font vs. Vera, and I can't say I'm displeased with the outcome. I managed to squeeze my six top DFS picks for UFC Vegas 53 in, with just 200 bucks in salary to spare.
Looking for similar results that pack a punch? Stick with me and I'll tell you how!
Top UFC Vegas 53 DFS MMA Picks
Whether you are playing at FanDuel or DraftKings, you're going to want to find the best MMA DFS picks for Font vs. Vera and the rest of the fights on the card.
Of course, building a winning DFS lineup for UFC Vegas 53 is not going to be easy. But with my DFS lineup advice, I'm hoping to make your life a little easier. So, strap in and I'll get to my first top play of the night.
Rob Font ($8,300)
Ranked as the fifth-best bantamweight on the roster, according to the latest UFC ratings, Font can look to bigger things with a win on the night.
The American is the favorite according to the latest UFC odds, and he deserves to be. 4-1 from his last five, Font comes in as one of the best DFS MMA picks for UFC on ESPN: Font vs. Vera. The only loss he has suffered since 2018 was a unanimous decision defeat to Jose Aldo.
Vera is a solid fighter. A workman, if you like. But while he has proven himself to be a tough matchup, he isn't exactly a fighter with a great ceiling.
He has had some decent wins, with his weird victory over Sean O'Malley topping them in terms of name-value, but I'm not feeling him as part of a potential winning DFS lineup for UFC Vegas 53.
Font is the better fighter. Like Vera, he has never been knocked out. But this first five-round fight of his career could be the biggest test he has faced in the Octagon to date.
Andrei Arlovski ($8,400)
You just knew I'd be adding "The Pitbull" to my list of potential winning MMA DFS picks for UFC on ESPN 35.
A former UFC heavyweight champion, the Belarusian is looking to keep his solid run of form going against Jake Collier. 5-1 from his last six, the popular veteran is a nice price at $8,400 against a guy that doesn't really offer much at all.
Arlovski went through a rough period between 2016 and 2018 but refused to hang up the gloves.
His only losses since September 2018 have come against Agusto Sakai, Tom Aspinall, and Jarzinho Rozenstruik, and that's not bad considering he has fought ten times in that period.
Collier is mega one-dimensional and not quick enough to back here. Thus, I'm happy to overlook him for my best DFS MMA line-up for UFC Vegas 53. The American has been on a loss-win streak stretching back to December 2014. And yes. He won his last fight…
Grant Dawson ($8,700)
Dawson is a savage. There is no doubt about that. So, don't act surprised to see his name feature in my top DFS plays for UFC Vegas 53.
The Contender Series graduate has done pretty well since making the big leagues. He is 5-0-1 from his first six matchups, with his draw against Ricky Glenn back in October the first time he has failed to beat his man since April 2016.
His opponent, Jared Gordon, is on a three-fight win streak. His last loss came to the reigning UFC lightweight champion, Charles Oliveira, back in November 2019.
Gordon is solid. There's no doubt about that. But as a top play for UFC on ESPN: Font vs. Vera? I'm not feeling him. Dawson offers more of a threat on both the feet and the floor, with 11 submission wins and 4 KO/TKOs some nice stats to chew on.
I'm picking Dawson for this one.
Free MMA DFS Lineup for UFC Vegas 53: Font vs. Vera
That's my best UFC Vegas DFS picks locked down. With a nice chunk of salary left, there are still a few more fighters to cover.
As you can see, I'm backing Gerald Meerschaert, Andre Fili, and Yohan Lainesse to bolster my DFS lineup for Saturday's UFC on ESPN card. Here's my full line-up, in all its glory.
Rob Font ($8,300)
Andrei Arlovski ($8,400)
Grant Dawson ($8,700)
Gerald Meerschaert ($7,400)
Andre Fili ($9,300)
Yohan Lainesse ($7,700)
Meerschaert is the best of the value DFS picks for UFC Vegas 53. The man is criminally underrated, and yet again faces the task of upsetting the oddsmakers in a fight.
With three submission wins on the bounce, "GM3" is not to be overlooked. If he can pull another sub out of the bag this weekend, that will be a grand total of 27 in 35 victories. That is ridiculous. But you know what's even more insane? He's just $7,400! Eat that up!
Andre Fili is the most expensive play in this week's MMA DFS lineup for UFC Vegas 53. I'm expecting "Touchy" Fili to come through his battle with Joanderson Brito with the win. Although he has been on a layoff for the past couple of years, he should be able to get his man.
Finally, a low-risk UFC on ESPN 35 daily fantasy sports pick is Lainesse to beat Gabriel Green. The unbeaten Canadian scored a UFC contract with a sublime left hook KO over Justin Burlinson on the Contender Series in November.
Lainesse has multiple finishes on the regional scene and has a higher ceiling than his opponent. He's worth a shot at that price, surely?
Top Picks for Betting on UFC on ESPN: Font vs. Vera
I wasn't lying when I said I'd be providing a little insight for gambling on UFC Vegas 53.
If you're not feeling the DFS side of things, or just want a shot at winning some money with the top MMA betting apps, you can find my three best picks for the card, below.
Font to Win (-140) – The odds are nice here for a win for Font. At -140, he's definitely up there with the top betting picks for UFC Vegas 53. As discussed earlier, he's better than Vera. It's that simple.
Dawson to Win (-190) – BetUS is offering odds of -190 for Dawson to win. If you would have acted a little earlier, you could have got him around the -150 mark. But I still wouldn't shake the stick at those odds. They're pretty good.
Meerschaert by Submission (+600) – Insane odds for a guy that is basically a nutcracker of a submission artist. GM3 is a fighter that tends to chew up guys that aren't top-10 welterweights, and I don't see Krzysztof Jotko as all that.
If you're still looking for more advice for betting on UFC on ESPN: Font vs. Vera, you can find my guide, below. I make predictions and picks for all UFC Vegas 53 fights and have another three top wagers to target in the guide, below.
Good luck with building a winning UFC DFS lineup for UFC Vegas 53. And if you're placing wagers on the event, good luck with those, too!
September
Sportsbook of the Month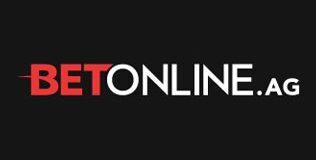 Welcome Bonus
50% up to $1,000