Top Bets for PFL 8 with Predictions for All Fights
PFL 8 goes down this Thursday, August 19, at the Seminole Hard Rock Hotel & Casino Hollywood in Florida.
The odds for PFL 8 are strongly in favor of one of the Professional Fighters League's top athletes, Kayla Harrison, pushing past New Zealand's Genah Fabian to book a place in the women's lightweight tournament final. I'll provide my prediction and pick for Harrison vs. Fabian first before working my way down the rest of the card.
Larissa Pacheco vs. Taylor Guardado will determine who takes on the winner of Harrison-Fabian in the $1 million final, and there are also two men's heavyweight semis that I will be predicting.
So, if you're looking to wager on PFL 8, let's get our laces tied and hit the road.
Kayla Harrison vs. Genah Fabian
The odds for Harrison to beat Fabian are unlikely to lure most bettors into parting with their money.
But this is what happens when you match up one of the best mixed martial artists in the PFL with a solid but perhaps limited mixed martial artist with a fair striking background.
These odds are not so much a knock on Fabian as they are another shining compliment to the United States' double Olympic gold medal judoka. She is 10-0 in MMA and the reigning PFL women's lightweight titlist, having won the 2019 edition of the tournament.
With four submissions, four KOs, and two decisions under her belt, Harrison's resume speaks volumes for her versatility inside the cage.
She is no one-trick pony, and despite being compared to Ronda Rousey on numerous occasions, is certainly a more well-rounded prospect than the former UFC bantamweight star.
But is Harrison good enough to justify her price here? She's certainly the better mixed martial artist, with her complete dominance on the ground proving to be a nightmare for any future opponent.
The tale of the tape shows us that Fabian will enjoy advantages of four inches in height at 6'0″ and eight inches in reach. This could present problems for the betting favorite for PFL 8's main event, but the Kiwi's far inferior ground game is likely to be the decisive factor in who wins between Harrison and Fabian.
Given all that can happen in this sport, the moneyline odds for the favorite are absolutely prohibitive. So, I'd recommend taking Harrison to win by submission at -110.
Prediction: Harrison by Submission
Bruno Cappelozza vs. Jamelle Jones
It's Brazil vs. the United States in the co-main, with Cappelozza vs. Jones looking for their spot in the heavyweight final.
Cappelozza's odds for PFL 8 are -210 for the win. Jones, on the other hand, is currently +165 with Bovada.
I feel the betting line is a fair reflection of what to expect on fight night. The Sao Paulo native is 5-1 from his last six bouts, with a loss to Jiri Prochazka (now of the UFC) at Rizin 11 in 2018 his first defeat since 2015.
Jones is a solid fighter who has also done the rounds.
Having been starched by Mike Rodriguez in the first round of their fight on Dana White's Contender Series in 2017, his dream of making it to the UFC was over. But a win in this bout would send him into the million-dollar final, and from there, well, who knows?
The PFL odds for Cappelozza vs. Jones are worth further inspection, especially with the Brazilian's power making him the clear favorite.
At -210, Brazil's #1 ranked heavyweight is actually decent value. But given that the fight is more than likely going to end inside the distance, I'd recommend looking at the prop bets for PFL 8.
Cappellozza by KO/TKO is -150, which means you need to put $150 down to make a $100 profit. That's a fair bet, and I'd be content to stick with that.
The only other bet I considered was Cappellozza to win in Round 1 at +110, but I decided against this given that Jones is capable of lasting the first round with his man.
Prediction: Cappellozza to Win by KO/TKO
Larissa Pacheco vs. Taylor Guardado
Pacheco is a former Junglefight bantamweight champion that PFL bettors might recognize from her 2019 final with Kayla Harrison.
Her pro-fight career reads 15-4, although her losses are hardly anything to be embarrassed by. She has two losses to Harrison, and one apiece to former UFC featherweight and bantamweight champions in Germaine de Randamie and Jessica Andrade, respectively.
There is no doubt in my mind that she is the second-best women's lightweight in the PFL. Thus, Pacheco's odds to beat Guardado are not surprising in the slightest.
Former Invicta FC fighter Guardado is really up against it here. She is 2-1 in MMA with victories over Helena Kolesnyk and Laura Sanchez but faces a fighter in Pacheco that is levels above both of those ladies.
I can't see a viable pathway to victory for Guardado, while Pacheco could really get this done in several different ways. Her experience, toughness, submission game, and KO power make her a surefire lock for betting on PFL 8.
However, the Brazilian's variety could actually be a little bit of a pain when it comes to making predictions for PFL 8's semi-final. The moneyline odds might be enough for some, but the fact that she is so dominant means that it's worth looking to the prop markets once again for more value.
Guardado is tough but could be unraveled early by her opponent's experience. Thus, Pacheco to win in Round 1 at +275 seems a great pick. Alternatively, lean toward the submission win at odds of +400.
Prediction: Pacheco by Submission
Denis Goltsov vs. Ante Delija
This should be an interesting fight.
The winner will face who comes out on top in the other heavyweight semi-final between Bruno Cappelozza vs. Jamelle Jones. The promise of a fat paycheck is more than enough inspiration to see these heavy-handed bruisers make the most of their size and power.
Russia's Goltsov is 26-6, with the only loss in his PFL career to date coming to the unbeaten Ali Isaev in 2019.
He is among the top betting favorites for PFL 8 and looks to have the style to cause 18-4 Croat Ante Delija some real headaches.
Both are giants at 6'5," but it's Goltsov's ground game and snap that makes him the man to bet on here. There are questions over Delija's chin, and I see him being taken out in the first stanza.
Goltsov to win in Round 1 comes in at +180, and I can see him doing it in style. Although he'll fancy his ground game against the Croatian, I'm also predicting that this one will end on the feet.
Prediction: Goltsov by KO/TKO
More PFL 8 Predictions
Renan Ferreira vs. Stuart Austin – Ferreira by KO/TKO
Kaitlin Young vs. Marina Mokhnatkina – Mokhnatkina by Decision
Carl Seumanutafa vs. Muhammed DeReese – DeReese by KO/TKO
Mariana Morais vs. Zamzagul Fayzallanova – Fayzallanova by Submission
Cynthia Vescan vs. Amanda Leve – Vescan by Decision
Christian Lohsen vs. Jonas Flok – Lohsen by Decision
My PFL 8 predictions are above.
There are a couple of fights that should be worth tuning in for on the night, but I'd be careful with the bouts I chose to bet on.
For example, Cynthia Vescan vs. Amanda Leve is a bit of a tough one to call. Neither fighter has a great deal of data to work with, which means that the chances of making the best predictions for PFL 8 are limited by this lack of footage.
Still, feel free to look over them, nonetheless.
You can, of course, find the latest odds for PFL 8 on the top apps for betting on MMA fights. But before you place your wagers, here are my top picks for the semi-finals and the rest of the card.
Best Bets for PFL 8 on August 18
Harrison by Submission
-110
These are my top bets for PFL 8.
Harrison's ground game should be too much for Fabian to handle, and -110 for the submission is pretty good, especially when you factor in her moneyline odds, which are trending as high as -2000 right now.
Goltsov by KO/TKO looks to be another good bet for the PFL semi-finals this Thursday,
The Russian's power is unquestionable, unlike the chin of his opponent. This makes for the perfect storm on the night.
Finally, Pacheco is a steal at +400 to submit Guardado, who is rather green.
But at the same time, the Brazilian has proven KO power and could just as easily get the job done on the feet. The smarter move, therefore, is to back her at a great price of +275 to end the fight in Round 1 and send a message to Kayla Harrison in the process.
More MMA Betting Advice and Picks
That's it for my predictions for PFL 8 this Thursday from Florida.
The value on this card is incredible and could make some lucky bettors a nice, tidy profit if things go the way I expect them to. You never can be certain in a fight, however, and that's what can often lead to agonizingly close calls and controversy.
If you're keen to bet on the PFL fights this Thursday, I'd advise taking the sensible bets without giving away too much to excessive moneyline odds. The same approach works with almost every MMA fight card, so keep that in mind when checking out our recommended MMA picks.
While on the subject of the fights, the UFC returns this weekend with an excellent night of bouts headlined by Jared Cannonier vs. Kelvin Gastelum at the APEX in Las Vegas. You can find my predictions for all UFC Vegas 34 fights, below.
Good luck with your bets!
AUGUST
Sportsbook of the Month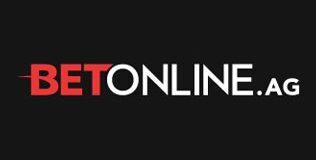 Welcome Bonus
50% up to $1,000
Read Review
Visit Site