Top Bets for the 2021 NFL Comeback Player of the Year

Everyone loves a good comeback story. The NFL rewards one player every season for coming back from a serious injury, an off-field medical issue, or a down season.
Last season, quarterback Alex Smith won the award for leading the Washington Football Team to a 5-1 record.
Truthfully, his team's record didn't even factor into the award. Smith underwent 17 surgeries following a compound fracture in 2018. He went from nearly never walking again to playing quarterback in the NFL.
It's going to be impossible to follow that up, but a few players will look to join Smith as an award winner.
Let's look at the five best bets for the 2021 NFL Comeback Player of the Year award.
Dak Prescott, QB, Cowboys (+210)
Dak Prescott is the perfect example of a player taking advantage of his opportunity.
The Dallas Cowboys quarterback took over in his rookie season for an injured Tony Romo. Prescott played so well that Dallas had to stick with him. Since then, Prescott has established himself as one of the top quarterbacks in the league.
He passed for over 3,300 yards and 22 touchdowns in each of his first three seasons. Prescott took a big step forward in 2019. He set career highs with 4,902 passing yards and 30 touchdowns.
Prescott came out of the gates flying in 2020. This is what he did in weeks 2-4.
| | | |
| --- | --- | --- |
| Week | Yards | Touchdowns |
| 2 | 450 | 1 |
| 3 | 472 | 3 |
| 4 | 502 | 4 |
His early MVP pace suddenly halted when he suffered a compound fracture and a dislocated right ankle. Just like that, Prescott's season was over after just five games.
In five games in 2020, Prescott had 1,856 passing yards, nine touchdowns, and four interceptions. Over a full season, that pace comes out to be 5,939 yards, 28 touchdowns, and 13 interceptions.
Obviously, he wouldn't have sustained that pace, but it still shows just how great he was in those five games.
Coming back from a major injury like that can be tough, but Prescott is ready to return to the football field at full strength. The injury happened on October 11, but just seven months later, Prescott said he could play in a game and be very successful.
"I'm close. I can go play in a game right now and in my head be very, very successful."
A big reason for optimism for Prescott is the state of Dallas' offense.
Their offense is loaded with talent at wide receiver. Amari Cooper is a four-time Pro Bowler and is coming off back-to-back 1,000-yard seasons. Michael Gallup had over 1,100 yards in 2019. CeeDee Lamb went for 935 yards in his rookie season and should take a big step forward with Prescott.
Finally, Prescott no longer has to worry about his contract situation after signing a 4-year, $160 million contract this offseason.
At age 27, I think Prescott is entering the prime of his career. Look out for him as a sleeper to win MVP as well.
Joe Burrow, QB, Bengals (+700)
Joe Burrow had one of the best seasons in college football history in 2019. The quarterback passed for 5,671 yards and an NCAA record of 60 touchdowns. He led his LSU Tigers to a perfect 15-0 record and the National Championship. Burrow also won the Heisman Trophy.
The Cincinnati Bengals selected Burrow with the first pick of the 2020 NFL Draft. Burrow started right away for the Bengals, picking up his first career win in week 4 against the Jacksonville Jaguars.
As the season went along, Burrow continued to look better and better.
Unfortunately, his season came to an end in week 11. He suffered a torn ACL and MCL against the Washington Football Team.
He finished the season with 2,688 yards, 13 touchdowns, and five interceptions. Burrow threw for over 300 yards in five of his 10 games. He had the best game of his career against the Cleveland Browns.
35/47
406 yards
3 touchdowns
Burrow was on pace for 4,301 passing yards. That would've been just 35 yards behind Offensive Rookie of the Year, Justin Herbert.
One of the big issues for the Bengals last season was their offensive line. This offseason, they signed Riley Reiff and drafted Jackson Carmen in the second round. They also drafted two more linemen in the later rounds. Those upgrades should give Burrow more time in the pocket.
There is a lot of excitement about three wide receivers as well. Tyler Boyd posted back-to-back 1,000-yard seasons in 2018 and 2019. Rookie Tee Higgins put up 908 yards and six touchdowns. However, the wide receiver everyone is excited about is Ja'Marr Chase.
Chase played with Burrow at LSU when the duo won the National Championship. The Bengals reunited the duo by drafting Chase fifth overall in the 2021 NFL Draft. There won't be an issue establishing chemistry between the two.
In fact, a lot of people expect Chase to immediately become Burrow's number one option.
There is a bit of a trend with second-year quarterbacks either winning MVP or nearly winning MVP. He's probably one of the best bets to win the 2021 NFL Comeback Player of the Year award, but he also might be one of the top 2021 NFL MVP sleepers.
Christian McCaffrey, RB, Panthers (+800)
Carolina Panthers running back Christian McCaffrey posted his first 1,000-yard season in 2018, but he went to another level in 2019. He rushed for 1,387 yards and 15 touchdowns, but that's not all.
McCaffrey had 116 receptions, 1,005 receiving yards, and four touchdowns. He broke his own record for most receptions in a season by a running back.
He also became the third running back in NFL history to have over 1,000 rushing and receiving yards in a season. His great season earned him a spot on the All-Pro First-Team.
Backing up that great season would be tough, but McCaffrey was up for the challenge. McCaffrey rushed for 97 yards and two touchdowns in his first game of the season. He had two more touchdowns in week 2, but he suffered a high ankle sprain late in the game.
He returned in week 9 against the Kansas City Chiefs. McCaffrey got right back into form with 69 rushing yards, 82 receiving yards, and two touchdowns.
Unfortunately, he suffered another injury that ended his season. McCaffrey played in just three games, rushing for 225 yards and five touchdowns. He also had 149 receiving yards and one touchdown.
Even with McCaffrey only playing three games in 2020, I believe he heads the list of the top NFL running backs going into 2021.
The good thing for McCaffrey is neither of his injuries were serious enough to affect him in the offseason. He will definitely be ready to go in September.
Carolina acquired quarterback Sam Darnold in the offseason. With Darnold being new to the offense, I could see the Panthers giving McCaffrey a lot of work right out of the gate. Also, Darnold should consistently look McCaffrey's way as a check down option as he becomes more comfortable with the offense.
McCaffrey is already entering his fifth season in the league, but he is still just 25 years old. He should be in the prime of his career. If McCaffrey stays healthy, he should have a great chance to become the first running back to win Comeback Player of the Year since 2001.
Carson Wentz, QB, Colts (+1000)
Wentz is easily one of the best 2021 NFL Comeback Player of the Year picks to target at your favorite NFL betting sites.
Carson Wentz's career has taken an interesting trajectory. The quarterback struggled his rookie season, but he broke out in 2017.
He passed for 3,296 yards, 33 touchdowns, and seven interceptions with the Philadelphia Eagles. Wentz likely would've won MVP, but he tore his ACL late in the season.
He had a pair of good seasons in 2018 and 2019, but it all went downhill in 2020.
| | | | |
| --- | --- | --- | --- |
| Stat | 2018 (11 Games) | 2019 | 2020 |
| Completion Percentage | 69.6 | 63.9 | 57.4 |
| Yards | 3,074 | 4,039 | 2,620 |
| Touchdowns | 21 | 27 | 16 |
| Interceptions | 7 | 7 | 15 |
The Eagles benched him for the final four games of the 2020 season.
Now, all the blame can't fall on Wentz. He took a league-high 50 sacks thanks to a weak offensive line. His favorite target, tight end Zach Ertz, missed time with injuries. The Eagles didn't have a player post more than 550 receiving yards.
Philadelphia sent Wentz to the Indianapolis Colts following the down season. There are a few reasons people believe Wentz can recapture his 2017 glory.
Frank Reich
Colts O-Line
Supporting cast
For starters, Colts head coach Frank Reich was the offensive coordinator for the Eagles in 2017. He left to coach the Colts in 2018.
Indianapolis has the second-best offensive line in the NFL. More time in the pocket will allow Wentz to make more accurate throws and limit his turnovers. He definitely won't be taking 50 sacks in 2021.
Their wide receivers are also collectively better than Philadelphia's. T.Y. Hilton is a five-time 1,000-yard receiver. Rookie Michael Pittman Jr. showed flashes of potential with a 90-yard receiving game in the Colts playoff game.
Finally, the Colts have a great running back duo with Jonathan Taylor and Nyheim Hines.
Taylor rushed for over 1,100 yards his rookie season, while Hines had 482 receiving yards. Taylor will take pressure off Wentz while Hines provides a good checkdown option.
Wentz has the team around him to get back to his MVP form. It's really going to be about if he can get back there himself. If so, he'll be a good bet to win Comeback Player of the Year.
Derwin James, S, Chargers (+1600)
A defensive player has only won this award once in the last 20 seasons.
That player was Eric Berry, who returned after a six-month bout with cancer. Obviously, Los Angeles Chargers safety Derwin James can't live up to that, but he can join Berry on the list.
James had an unbelievable rookie season. Here are his stats.
105 tackles
5 sacks
3 interceptions
13 passes defended
An even better season by Indianapolis Colts linebacker Darius Leonard denied James, the Defensive Rookie of the Year award. James did, however, make All-Pro First-Team.
Foot surgery forced James to miss the first 11 games of the 2019 season. He returned for the final five games of the season, recording 34 tackles and one pass defended.
He could've made a run at the award in 2020, but a torn meniscus just weeks before the season ended James' season before it even started.
This is a different situation because James has essentially missed the last two seasons, while other players missed most of just last season.
The Chargers underwent some changes for the 2021 season.
For starters, they replaced head coach Anthony Lynn with Los Angeles Rams defensive coordinator Brandon Staley. They also hired defensive coordinator Renaldo Hill to run the defense.
Hill played ten years in the NFL as a safety. He was the Denver Broncos defensive back coach in 2019 and 2020. He helped safety Justin Simmons become an All-Pro player.
Obviously, Hill has experience playing and working with safeties. He knows exactly how to maximize James' skillset. That could be a scary thing for the rest of the NFL.
Los Angeles' defense has some quality pieces. Their offense gets a lot of attention, but their defense allowed the 10th fewest yards last season. With James leading the defense, I expect them to be even better.
If James can stay healthy, I like his chances at Comeback Player of the Year.
Betting on the 2021 NFL Comeback Player of the Year
There aren't really any long shots, but that's how it usually goes with Comeback Player of the Year.
Although, I do think all the players listed have value.
Dak Prescott is the favorite, and I like his chances better than everyone else's. He was a stat monster before suffering a devastating injury, and he's in a position to keep crushing in a loaded offense in 2021.
That said, look out for someone like Carson Wentz. He's in a great position to succeed, and he's got a fine argument after battling injuries, poor form, a benching, and a trade.
All these players will be fun to watch as they make their comebacks in 2021, and they're undeniably some of the top picks to win the 2021 NFL Comeback Player of the Year award.
If you like betting on NFL player awards, be sure to check these posts out.
August
Sportsbook of the Month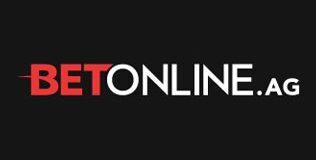 Welcome Bonus
50% up to $1,000