Top Athletics Sleepers for the Tokyo Olympics – 3 Sleeper Picks to Bet On

Buckle up for a plethora of Olympic athletics events to bet on between July 30th and August 8th. Between the jumps and hurdles to the throws and flat races, it's difficult to keep track of where the betting value lies.
Thankfully, you landed on a page that already weeded through the events to uncover the long shots worth a wager. Don't go crazy firing shells on names who are unlikely to win a gold medal; instead, key in on the select company that's simply mispriced.
With that in mind, here is a trio of sleeper picks for Olympic athletics in Tokyo.
Akani Simbine to Win Men's 100 Meters
What looks like it'll be one of the best Olympic events to watch in Tokyo, the men's 100-meter final promises to be a dandy. Trayvon Bromell is the favorite to win and makes sense at +125, but the 26-year-old American is actually ranked 7th in the official 100m Men's rankings.
Sitting #2 in those rankings behind only Justin Gatlin (not competing) is South African Akani Simbine. The 27-year-old sprinter was a member of the winning 4x100m relay team at the 2021 World Athletic Relays in May, and Simbine was just getting started.
Akani posted an African record 9.84 seconds in the 100m two weeks ago at the World Athletics Continental Tour.
Usain Bolt won the gold medal in this event at Rio with a blistering 9.81 time; the aforementioned Gatlin finished 2nd with a time of 9.89. Neither of those men is in Tokyo in 2021.
The door is wide open, and perhaps it's Simbine who winds up bursting through.
Maggie Malone to Win Women's Javelin Throw
While many of the Olympic athletics events to bet on feature an overwhelming favorite, the women's javelin throw looks to be pretty wide open. Lu Huihui, Christin Hussong, and Maria Andrejczyk will likely garner the most attention at the bookies, although I've got my eye on Maggie Malone. Lurking at +600, the 27-year-old American appears to be hitting her stride at the perfect time.
First, let's look at the results of the women's javelin throw at Rio in 2016.
Women's Javelin Throw – 2016 Rio Olympics
Gold
Toss
Silver
Toss
Bronze
Toss
Sarak Kolak
66.18 m
Sunette Viljoen
64.92 m
Barbora Spotakovae
64.80 m
Now, allow me to bring you up to speed on what the 2016 NCAA champ achieved on July 17th at the American JavFest.
Maggie broke the American record for the longest javelin thrown by a woman for the second time in 2021. Her toss in East Stroudsburg, PA, on July 17th traveled 221 feet, 1 inch, or 67.386 meters.
Sounds like Malone is tuned up for her the competition in Tokyo. Those interested in this Olympic Athletic sleeper pick know that the women's javelin throw final takes place on August 6th.
Cole Hocker to Win Men's 1500 Meters
You'll have to head to BetUS to lock Cole Hocker in to win the 1500 meters. The other sportsbooks endorsed in our Olympics betting guide don't even list athletics odds for Hocker in this particular event.
Sure, Hocker might be the youngest American runner to compete in the 1500m at the Olympics since 1968. Plenty of people are up in arms at the fact that he openly stated that he's headed to Tokyo unvaccinated.
Let's ignore all that for a second and talk about the value associated with his +2500 price tag.
The 20-year-old student at the University of Oregon just won the 1500-meter race at the US Olympic Track & Field Trials. His time of 3:35.28 was good enough to edge out Matthew Centrowitz – the same Matthew Centrowitz who won the gold medal in Rio at this very same event.
Finding the Best Olympic Athletic Picks
This post was all about unlocking betting value across the slate of athletics events. Trying your hand on a few long shots helps spice up the action, but don't be afraid to "eat the chalk" when that's the sensible thing to do.
There are a handful of athletics events – five in particular – where I recommend keying in on the odds-on favorite. Here's a shortcut to a post illustrating those predictions.
AUGUST
Sportsbook of the Month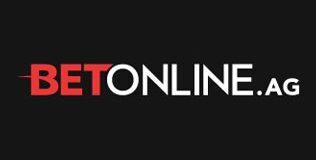 Welcome Bonus
50% up to $1,000
Read Review
Visit Site