Top 5 Under Bets for NFL QB Interception Totals in 2021

Some people may think that the top NFL betting apps just offer prop bets on yards and touchdowns, but that couldn't be further from the truth. Sportsbooks offer projections for interception totals, as well.
Interceptions don't always tell the whole story, though. You'll see a great quarterback throw a lot of interceptions because they pass a lot. In fact, seven of the top ten quarterbacks in career interceptions thrown are Hall of Famers.
Regardless, you can make money betting on NFL quarterback interception totals this year. The following are the best Under bets for NFL quarterback interception totals in 2021, ranked 5-1.
5. Tua Tagovailoa
Line: 10.5 Interceptions
Odds for Under: +100
Tua Tagovailoa first burst onto the scene in the 2018 National Championship Game when he replaced Jalen Hurts in the second half and threw the game-winning touchdown in overtime.
Following two outstanding seasons at Alabama, Tagovailoa entered the NFL Draft. There were concerns as he suffered a hip injury late in the 2019 season. However, the Miami Dolphins drafted him with the fifth overall pick in the 2020 NFL Draft.
Tagovailoa's rookie season was a bit of a roller coaster. He started in nine games, but the Dolphins benched him in two of those.
He threw five interceptions during the season, all in the Dolphins' final four games. Three of those interceptions came in his final game of the season.
Miami needed to win the game to make the playoffs, so they let Tagovailoa air it out. That led to him having 58 passing attempts. That made him one of the five players who attempted over 55 passes in a game last season:
| | | |
| --- | --- | --- |
| Player | Pass Attempts | Interceptions |
| Jared Goff | 61 | 2 |
| Joe Burrow | 61 | 0 |
| Tua Tagovailoa | 58 | 3 |
| Dak Prescott | 58 | 1 |
| Dak Prescott | 57 | 2 |
Prescott actually accomplished this twice, which is wild considering how little he played in 2020.
It's fair to say Tagovailoa had a rough rookie season. It's even worse when you realize the quarterback taken behind him, Justin Herbert, won Offensive Rookie of the Year with a record-breaking season.
The good thing for Tagovailoa is that he enters 2021 in a much better position. There is no competition at quarterback; he is fully healthy, his receiving core is a lot better, and the Dolphins offense is building the game plan around his strengths. That's enough to convince me to bet the under of 10.5 interceptions.
Truthfully, I don't think Tagovailoa will turn into a superstar next season, but it's hard to imagine him not developing into a better quarterback. Miami's decision to acquire a pair of speedsters in Will Fuller and Jaylen Waddle will certainly help Tagovailoa's case.
As much as Tagovailoa struggled last season, he was on pace to throw just over nine interceptions. I think he'll keep it under 11 in 2021.
4. Lamar Jackson
Line: 9.5 Interceptions
Odds for Under: -125
This list is going to feature some of the best quarterbacks in the game. Baltimore Ravens quarterback Lamar Jackson is the first of those greats.
Jackson burst onto the scene during his rookie season. He started the final seven games of the season, leading the Ravens to a 6-1 record and the division title. Jackson threw just three interceptions in those seven games.
In his first full-time season as a starter, Jackson won MVP. He attempted a career-high 401 passes in 2019, throwing just six interceptions.
The expectation was that Jackson would regress last season, and he did just that. His yards, touchdowns, and attempts came down. However, his interceptions rose from six to nine.
I think we all know the strengths in Jackson's game. His elite speed and mobility make him as dangerous as any other quarterback in the league. That's why the Ravens have completely built their run-first offense around Jackson. Just look at their pass attempts vs. rushing attempts in Jackson's two years as the starter:
846 passing attempts (fewest)
1,151 rushing attempts (first)
In turn, the team has the sixth-fewest interceptions in that span.
There is talk that the Ravens will pass more this season. They upgraded their receiving core by drafting Rashod Bateman and Tylan Wallace, and they also signed Sammy Watkins. Those guys should give Jackson a few much-needed weapons.
Personally, I don't think there'll be a huge jump in passing attempts. Baltimore does want to pass more, but they know their real strength is the ground game.
I can't imagine them going away from that unless they're trailing. And considering they're 30-7 in the games Jackson has started, you can't count on them trailing that much.
This season, I expect to see Jackson perform much closer to his MVP form than his performance from last season. Look out for another big season for Jackson.
3. Ryan Fitzpatrick
Line: 14.5 Interceptions
Odds for Under: -130
Ryan Fitzpatrick is known for his all-or-nothing playing style. There are times where Fitzmagic is one of the most exciting quarterbacks to watch. Then, there are times when he lives up to the nickname "Fitztragic."
The sportsbooks may side with the latter, as they projected him to lead the league in interceptions.
The 15-year veteran has played for eight teams during his career. When it comes to the interception department, it has been a mixed bag.
He threw 15 or more interceptions in five of his 15 seasons. In all five of those seasons, he started at least 13 games and attempted over 400 passes. The good news is that the most recent of those seasons came in 2016.
Fitzpatrick has mostly started half his games since 2016, but he did start 15 games for the Miami Dolphins in 2019. Despite having a weak offense, Fitzpatrick threw 13 interceptions.
Fitzpatrick is onto his ninth team in 16 seasons, joining the Washington Football Team. The team was desperate for an above-average quarterback after suffering through poor play by Dwayne Haskins and Alex Smith last season.
Washington's receiving core did struggle a little bit last season, but that probably had more to do with the poor quarterback play.
They enter this season with emerging superstar Terry McLaurin, free agent signing Curtis Samuel, and slot man Adam Humphries. And we can't forget about tight end, Logan Thomas.
There's a reason Fitzpatrick said this is the best situation he's ever been in.
However, there's also the possibility he doesn't play enough to get to this total. After all, he's literally engulfed in a competition at the moment.
Even with Fitzpatrick's gunslinger play style, I don't think he reaches 14.5 interceptions because I don't think head coach Ron Rivera will let him.
The Football Team has one of the best defenses in the league. They don't need their offense to go out and win games for them. Rivera won't let Fitzpatrick lose games for them with his turnovers.
Rivera can turn to backup quarterback Taylor Heinicke if needed. Heinicke, of course, impressed everyone in Washington's playoff game last season against the Tampa Bay Buccaneers.
2. Patrick Mahomes
Line: 8.5 Interceptions
Odds for Under: -130
Despite playing in just three full seasons so far, Patrick Mahomes is already one of the best quarterbacks of this generation.
Eventually, it's fair to assume he'll go down as the greatest ever.
Mahomes sat nearly his entire rookie season, so there's no need to discuss that. In his first season as a full-time starter for the Kansas City Chiefs, Mahomes proved to everyone he was the best quarterback in the NFL.
He won MVP thanks to 5,000 passing yards and 50 touchdowns. We know those stats don't matter for this bet, but it just shows how great of a season he had. He did throw 12 interceptions on 580 attempts.
In 2019, he played in 14 games and attempted nearly 100 fewer passes. Though that had a lot to do with his interception total going down to five, there's more to it than that. He only threw an interception every 96 attempts, meaning he would've needed nearly 400 more attempts to go over 8.5 interceptions.
Last season, Mahomes threw just six interceptions despite passing the ball 588 times. Three of those six interceptions came in one game.
It's amazing that he keeps his interceptions down despite so many attempts. Look at his career interception percentage compared to other quarterbacks:
Aaron Rodgers: 1.4 percent
Patrick Mahomes: 1.4 percent
Dak Prescott: 1.7 percent
Tom Brady: 1.8 percent
Colin Kaepernick: 1.8 percent
While we know Mahomes is a great quarterback, it certainly helps his offense have some of the best weapons in the league.
Tyreek Hill's speed and route running make him a perfect match for Mahomes' arm strength, and tight end Travis Kelce is the best at his position.
When we last saw the Chiefs' offense, their offensive line was struggling. Since then, they traded for tackle Orlando Brown, Jr. and signed guard Joe Thuney.
It's hard to bet against the Chiefs because of their elite offense. I'm certainly not going to count on Mahomes throwing more than 8.5 interceptions.
1. Aaron Rodgers
Line: 8.5 Interceptions
Odds for Under: -150
It's good to see Aaron Rodgers back on the sportsbooks. Following months of "will he, won't he" play, Rodgers ultimately decided he would return to the Green Bay Packers for the upcoming season.
Rodgers has spent his entire 16-year career with the Packers. He didn't become the starter until 2008, his fourth season in the league. We know Rodgers is one of the best quarterbacks of this generation, maybe even of all time.
He passes for a lot of yards and touchdowns, but his low interceptions are probably the most impressive aspect of his game.
Among his 16 years in the league, he has thrown over eight interceptions just twice in a season. His most recent example was in 2010 when he threw 11 interceptions. And Rodgers is doing this with a high number of attempts.
Not counting the 2013 and 2017 seasons where he missed time with an injury, Rodgers has attempted under 500 passes just once as a full-time starter.
In 2018, Rodgers threw 597 passes and had just two interceptions. Just think for a second how insane that is. His 0.3 interception per attempt that season is an NFL record for the lowest interception percentage in a season.
Honestly, this bet is just too obvious not to pick.
I think everyone knows how great Rodgers is, but he has some great weapons around him. Just look at these names.
Davante Adams (WR)
Aaron Jones (RB)
Robert Tonyan (TE)
Davante Adams became the best wide receiver in the league last season after posting 18 touchdowns and 1,374 yards in 14 games. Tight end Robert Tonyan had a breakout season with 11 touchdowns.
Jones has also made a name for himself as one of the most dynamic running backs in the NFL, and the Packers just paid to keep him in town.
Honestly, I feel like the only argument you can make here is the tumultuous offseason will lead to a down season.
While it'll be tough for Rodgers to replicate his 2020 MVP season, I can't imagine he will regress that much. Plus, he showed up for training camp, so he isn't really missing much.
Maybe the sportsbooks panicked because I honestly don't understand this low projection. It'd be a surprise to see him throw nine or more interceptions.
Betting on NFL Quarterback Interception Totals in 2021
When it comes to the superstars like Aaron Rodgers and Patrick Mahomes, I thought the 2021 NFL quarterback interception total projections were on the low side. I would've expected something closer to 6.5 for each player.
Tua Tagovailoa and Lamar Jackson's projections were fair, but they were a little high for my liking.
Lastly, maybe I'm just trying to outthink the sportsbooks, but I don't think Ron Rivera will let Ryan Fitzpatrick throw 15 interceptions this season. Whether by design or by benching, Fitz is a good bet to hit the Under.
All five of these passers are strong bets to keep the picks in check, in fact.
There's always the opposite side of things, and there are numerous 2021 NFL player prop bets to target. For a few worth betting on in 2021, check out the posts below.
AUGUST
Sportsbook of the Month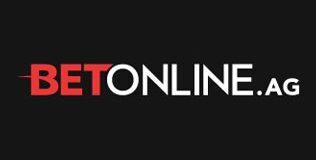 Welcome Bonus
50% up to $1,000
Read Review
Visit Site