Top 5 Over Bets for NFL WR Receiving Yard Totals in 2021

Every year, we see the NFL become more and more pass-heavy. Who is a quarterback's best friend? A great pass catcher. That player is usually a wide receiver, but it can certainly be a tight end.
The combination of a great quarterback and wide receiver can allow the latter to put up big numbers in the yardage department. It also highlights some of the best QB-WR duos in the NFL.
For this post, I want to look at players who have a great chance to go over their receiving yard projection this season. Disclaimer, this list will only include wide receivers, no tight ends.
With that, here are the best Over bets for NFL receiving yardage totals in 2021.
5. Cooper Kupp
Line: 1,005.5 Yards
Odds for Over: -130
Cooper Kupp, along with his teammate Robert Woods, is consistently underrated when it comes to top wide receivers in the NFL. However, the Los Angeles Rams wide receiver is in position to have his best season yet.
Kupp had a decent rookie season with 62 receptions and 869 yards. He was on pace for a much better season in 2018 before a torn ACL ended his season after just eight games. His 70.8 yards per game would've allowed him to clear 1,000 yards in 15 games.
He recovered from his injury and had the best season of his career in 2019.
Here are his stats.
94 receptions
1,161 yards
72.6 yards per game
12.4 yards per catch
We saw Kupp play in all 16 games for the first time in his career.
Despite missing one game in 2020, Kupp had just two fewer receptions. However, his yards dropped to 974 and 64.9 per game. I think it's fair to say a lot of that had to do with quarterback Jared Goff regressing.
Los Angeles made the move in the offseason to trade Goff, along with draft picks, for quarterback Matthew Stafford. Stafford is one of the top yardage guys in the league. He has passed for over 4,000 yards in eight of his last 10 seasons. He is a big reason why I'm picking the over.
When you look at the numbers, Kupp only needs 32 more yards to go over 1,005.5 this season. I'd definitely say Stafford is worth 32 more yards than Goff. Stafford should also help Kupp get back to operating as more of a deep threat.
Kupp averaged more than 14 yards per catch in his first two seasons. That number dropped down to 10.6 last season. Increasing that number means Kupp can hit his projection on fewer receptions.
Stafford's presence should allow Kupp to reach 1,000 yards for the second time in his career.
Initially, there was concern that the Rams would become run-heavy this season, but that talk took a hit when Cam Akers tore his Achilles.
4. DK Metcalf
Line: 1,255.5 Yards
Odds for Over: -120
Remember when DK Metcalf fell in the 2019 NFL Draft because he had a slow 3-cone drill? That definitely fooled a lot of teams, but not the Seattle Seahawks. He is only two years into his NFL career and is already one of the best in the business.
Despite only having 58 receptions his rookie season, Metcalf managed to put up 900 yards. He did save his best performance for the postseason, though. In his first career playoff game, he posted 160 yards on seven receptions.
The Seahawks gave Metcalf more targets in 2020, and he rewarded them with a big season. He finished the season with 83 receptions, 1,303 yards, 81.4 yards per game, and 15.7 yards per catch.
Despite trade rumors, quarterback Russell Wilson is back in the fold. In fact, the majority of the offense remains intact. The only big difference to their passing game is the signing of tight end Gerald Everett. However, that doesn't deter me from making this bet.
Seattle did replace offensive coordinator Brian Schottenheimer. Schottenheimer liked to take a run-first approach to the Seahawks offense, so his firing should help Metcalf.
It gets even better when you realize their new offensive coordinator, Shane Waldron, should "Let Russ Cook."
Waldron joins the Seahawks after three seasons as the passing game coordinator with the Los Angeles Rams. Wilson may get the preseason attention, but Metcalf may benefit more than anyone.
An increased passing attack should lead to more receptions for Metcalf. That means he wouldn't need to rely on deep balls as much for his receiving yards.
If you move his receptions up to 90, he would only need 13.9 yards per catch to hit 1,255 yards for the season. And that's projecting his total over a 16-game season. The 17th game only gives me more confidence in this bet.
Just to top things off, Metcalf has never missed a game in his NFL career. Be on the lookout for another big year.
3. Julio Jones
Line: 995.5 Yards
Odds for Over: -120
Julio Jones is no doubt one of the best wide receivers of this generation. Since entering the NFL in 2011, he leads the league with 12,896 yards. And it's not because he has the most games played over that span.
Check out where he ranks in yards per game.
| | | |
| --- | --- | --- |
| Player | Yards Per Game | Games Played |
| Calvin Johnson | 99.0 | 75 |
| Julio Jones | 95.5 | 135 |
| Antonio Brown | 89.1 | 130 |
| Justin Jefferson | 87.5 | 16 |
| Michael Thomas | 85.0 | 70 |
He went over 1,300 yards every season from 2014-2019. So, you may be thinking, why is his projection so low? The Atlanta Falcons traded Jones to the Tennessee Titans this offseason.
In terms of passing, the move is a downgrade because of the two teams' offense. In the last two seasons, the Falcons had the most passing attempts, while the Titans had the second-fewest. Despite that, Jones should be in a position to succeed.
Tennessee already has a star-wide receiver in A.J. Brown. Even without the low passing attempts, Brown has cleared 1,050 yards in each of his seasons in the NFL.
Jones effectively replaces Corey Davis in the Titans' offense. Davis had 984 yards on just 65 receptions in 14 games last season. Even at age 32, Jones is still better than Davis. I have to imagine he gets more than 65 receptions. His talent alone makes this a great bet.
There's also a questionable theory that Jones is at the end of his career after a down 2020 season. While Jones did only play in nine games last season, it didn't affect his averages.
His 85.7 yards per game would've given him over 1,300 yards had he played all 16 games. His 15.1 yards per catch were also right on par with his career average.
The Titans are among the most run-heavy offenses in the league, but I think we'll see them pass more this season. You don't trade for a guy like Jones then not use him.
He has never had a season with less than 73 yards per game. If Jones misses three games this season, he'll still only need 71.2 yards per game to clear 995 for the season. This is a pretty easy pick in my mind.
2. Keenan Allen
Line: 1,025 Yards
Odds for Over: -120
Keenan Allen doesn't get as much attention as other star wide receivers, but don't underestimate this guy. The Los Angeles Chargers wide receiver is one of the top wide receivers year in and year out.
Allen put up an impressive 1,046 yards his rookie season. His numbers dropped in 2014 with just 783 yards.
He was on pace for a career year in 2015, but a kidney injury ended his season after just eight games. Allen had 725 yards up to that point. Over a full 16-game season, Allen was on pace for over 1,400 yards. He tore his ACL in week 1 of the 2016 season.
Starting in 2017, the Chargers made Allen more of a focal point in the offense. Check out his numbers from 2017-2020.
| | | | |
| --- | --- | --- | --- |
| Year | Receptions | Yards | Yards Per Game |
| 2017 | 102 | 1,393 | 87.1 |
| 2018 | 97 | 1,196 | 74.8 |
| 2019 | 104 | 1,199 | 74.9 |
| 2020 | 100 | 992 | 70.9 |
In 2020, Allen missed two games, so it's reasonable to think he would've easily cleared 1,025 yards for the fourth straight season. There is a lot to like going into this season for Allen.
Los Angeles fired head coach Anthony Lynn after a disappointing 2020 season. They replaced him with former Los Angeles Rams offensive coordinator Brandon Staley.
Staley has already made it known the Chargers offense will run through second-year quarterback Justin Herbert. Guess who Herbert's favorite target is? Yep, it's Allen. Allen had 10 or more targets in 10 games last season.
Last season, Allen averaged a career-worst 9.9 yards per catch. If he does that again, he'll need 104 receptions to go over 1,025 yards. He was well on pace to hit that mark before missing two games last season.
An increased emphasis on the passing game should allow Allen to set a new career-high in receptions.
I expect Allen to be at the top of the league in receptions. In turn, that'll allow him to easily clear 1,025 yards for the season and make bettors happy with this pick.
1. Calvin Ridley
Line: 1,350.5 Yards
Odds for Under: -130
Despite already having superstar wide receiver Julio Jones on the roster, the Atlanta Falcons made the move to select Calvin Ridley in the first round of the 2018 NFL Draft. The move turned out to be a great one for Atlanta.
In terms of yardage, Ridley had a solid rookie season with 821 yards on 64 receptions. His season stands out for his 10 touchdowns, but that doesn't matter for this prop bet.
Some may look at his 63 receptions and 866 yards in 2019 and wonder how he improved his game. However, Ridley only played in 13 games in 2019. His yards per game went from 51.3 to 66.6.
Ridley broke out in a big way in 2020. He finished the season with 90 receptions, 1,374 yards, 91.6 yards per game, and 15.3 yards per catch. He did most of that with Julio Jones in the fold.
Now, Jones is with the Tennessee Titans. That means Ridley is the undisputed number one target in Atlanta.
Some people worry that Ridley will struggle now that he has to face the opposing teams' number one cornerback. However, Ridley dominated last season when Jones missed seven games. Just look at his averages over those games.
| | |
| --- | --- |
| Stats | Calvin Ridley |
| Receptions Per Game | 7.1 |
| Yards Per Game | 95.1 |
| Yards Per Catch | 13.3 |
I think it's clear Ridley is capable of being a number one wide receiver. Those stats are a clear indicator of why you should place this bet.
It also helps that the Falcons have had the most passing attempts since 2018. Their weak defense forces them to play catch up in most games. It's not optimal for the Falcons record, but it's great for Ridley's yards.
His 90 receptions are sure to increase this season. If he jumps into the 105 area, he would need 12.9 yards per catch to hit 1,350 for the season. That number is just above his season-worst.
With the state of the Falcons offense, Ridley just might lead the league in receptions and yards. Go ahead and bet this one and let Ridley make you some money.
Other NFL Receiving Yard Totals to Go Over in 2021
CeeDee Lamb: Over 1,050 Yards (-140)
Mike Evans: Over 1,050 Yards (-120)
I'd say there were definitely more than five players worthy of making this list. There were two players that just missed the cut in my mind.
Lamb managed to put up 935 yards last season despite dealing with poor quarterback play. He should take a step forward with Dak Prescott back in the fold. The only thing that gives me a slight pause is his competition for targets.
Evans has an NFL record of seven consecutive 1,000-yard seasons to begin his career. My issue with him is he only had 70 receptions last season.
Looking at yards per game, Chris Godwin actually outproduced him. Tom Brady's playstyle isn't optimal for Evans' big playability.
Be sure to check out my other over/under prop bets in some of the posts below.
AUGUST
Sportsbook of the Month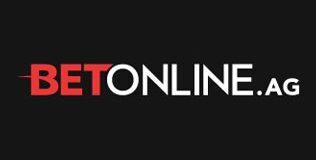 Welcome Bonus
50% up to $1,000
Read Review
Visit Site