Top 5 Bets to Win the NFL OPOY Award in 2021

Statistically, the NFL MVP Award is dominated by quarterbacks, but the same can't be said for the NFL Offensive Player of the Year Award.
In the last 20 years, we've seen ten running backs, nine quarterbacks, and one wide receiver win the award.
Typically, the award goes to a player that either comes close to breaking a record or does break a record. Recently, we've seen guys like Derrick Henry and Patrick Mahomes win the award after their record-breaking seasons.
Let's look ahead to the 2021 season and see the best picks to win the NFL Offensive Player of the Year Award.
Dalvin Cook, RB, Vikings (+1400)
Remember when people thought Dalvin Cook was an injury-prone player? Yeah, me neither.
The Minnesota Vikings running back tore his ACL after just four games in his rookie season. He recovered in time to play in the 2018 season, but a hamstring injury forced him to miss five games.
Cook had his first breakout season with 1,135 rushing yards and 13 touchdowns in 2019. He also had a career-high 519 receiving yards.
He looked even better in 2020 with a career-high 1,557 yards and 16 touchdowns. Cook put up those numbers despite missing two games.
He rushed for over 100 yards eight times in 2020, including a career-high 206 yards against the Detroit Lions. His strong season earned him a spot in the Pro Bowl for the second straight season.
Titans running back Derrick Henry overshadowed Cook's great season after rushing for over 2,000 yards. Henry won the award in 2020 and is favored to win it again in 2021, but I'm not so sure.
Henry should be great once again, but part of me thinks the Titans will pass more in an attempt to limit his carries. That should open the door for Cook to lead the league in rushing yards.
According to Pro Football Focus, the Vikings offensive line ranked 26th in 2020. Even with their struggles, Cook still managed to rush for over 1,500 yards.
They upgraded their line by drafting left tackle Christian Darrisaw and guard Wyatt Davis. If the offensive line is even average in 2021, there's a good chance Cook will set another career-high and lead the league in rushing yards.
Defenses can't focus on Cook because they have to worry about star wide receivers Justin Jefferson and Adam Thielen.
If Cook can up his receiving yards total just a little bit, we could see him go over 2,000 yards from scrimmage. If Minnesota makes the playoffs, Cook should have an excellent chance at winning 2021 NFL Offensive Player of the Year.
Alvin Kamara, RB, Saints (+1600)
One of the best bets to win the 2021 NFL Offensive Player of the Year award – and at an even better price – is Alvin Kamara.
When Kamara entered the league in 2017, I don't think fans expected much from the New Orleans Saints running back. The team already had a standout running back in Mark Ingram. Kamara immediately became an impact player with 728 rushing yards and 826 receiving yards on his way to winning Offensive Rookie of the Year.
Kamara built off his rookie season with 883 rushing yards, 14 touchdowns, and 533 receiving yards in 2018. His stats went down a bit after missing two games in 2019, but he posted a career-high 932 rushing yards and 16 touchdowns in 2020.
The highlight of his 2020 season was an amazing performance on Christmas Day.
Look at what he dropped on the Vikings.
6 touchdowns
155 rushing yards
The mark tied an NFL record for most rushing touchdowns in a game. The 155 rushing yards were also a career-high.
Now, the big thing with the Saints is their quarterback situation.
After a 20-year career, including 15 years with the Saints, quarterback Drew Brees retired following the 2020 season. Former Tampa Bay Buccaneers quarterback Jameis Winston will likely be the team's starting quarterback in 2021.
Without Brees, Kamara is essentially the leader of the team. He is the best player on the Saints, and they are going to go as far as he takes them. His dual-threat ability makes him one of the most dangerous running backs in the league.
I don't expect the offense to change a lot in terms of Kamara's role. He should still have a lot of receiving opportunities while running behind one of the best offensive lines in the league.
Kamara had 1,688 yards from scrimmage last season. He isn't going to be one of those guys that leads the league in rushing yards, so I think he'll have to have around 2,000 scrimmage yards to win the award.
Davante Adams, WR, Packers (+2000)
Green Bay Packers wide receiver Davante Adams is one of the best wide receivers in the NFL, but it took him a few years to get to that point.
Adams had a combined 929 yards and four touchdowns in his first two seasons. He had 997 and 885 yards in his next two seasons, respectively, while also reaching the end zone a combined 22 times.
Adams finally had his breakout season in 2018 with a career-high 1,386 yards. He also had 111 receptions and 13 touchdowns. Following a down 2019 season in which he missed four games, Adams returned in 2020 with his best season yet.
Check out these gaudy numbers.
115 receptions
1,374 receiving yards
18 touchdowns
The catches and scores were career-highs, and he did all of this despite missing two games.
His fantastic season was overshadowed by his teammate, quarterback Aaron Rodgers, winning MVP. However, there's no way Rodgers wins MVP in 2020 without Adams' contributions.
We all know the speculation that Rodgers does not want to return to the Packers in 2020. It doesn't appear the Packers will trade him, but Rodgers already said he's willing to sit out. If he doesn't play, 2020 first-round pick Jordan Love will take over.
The situation in Green Bay is very similar to that in New Orleans. Adams would immediately take over as the team's best player if Rodgers doesn't play. Their success will be tied to Adams.
I know Adams had a fantastic season in 2020, but he wasn't the best player on the team.
If he can post similar stats in 2021 with Love, Adams is going to get a lot of credit for potentially leading that team to the playoffs.
His chances of winning the award probably go down if Rodgers does play in 2021 just because he'll probably take the spotlight, but it's definitely something to monitor as we get closer to the season.
Lamar Jackson, QB, Ravens (+2000)
Lamar Jackson electrified the NFL with his dual-threat ability when he entered the league in 2018. He went 6-1 as the starting quarterback for the Baltimore Ravens in 2018, leading them to a division title.
He won MVP in 2019 after passing for 3,127 yards, 36 touchdowns, and six interceptions. Jackson also rushed for 1,206 yards and seven touchdowns. He led the Ravens to a 14-2 record that season.
He regressed just a little bit in 2020 with 2,757 yards, 26 touchdowns, and nine interceptions. On the rushing side, he put up 1,005 yards and seven touchdowns.
So far, the big knock on Jackson is his inability to win big games. Despite his 30-7 record in the regular season, Jackson is just 1-3 in four career playoff games.
The Ravens' offense is built around running the football. Since 2018, the Ravens lead the league with 8,808 rushing yards, nearly 2,000 more than second-place Tennessee. That game plan works a lot for Baltimore, but the problem arises in games they trail.
Jackson is going into his fourth season in the league. In that time, the Ravens have never had a true number one wide receiver. A lot of people attribute that to Jackson's struggles as a passer.
In the offseason, they signed Sammy Watkins and drafted Rashod Bateman in the first round and Tylan Wallace in the fourth round. Those picks received a lot of praise from analysts and fans. Those weapons, combined with Marquise Brown and tight end Mark Andrews, are likely the best in Jackson's career.
I don't think Jackson's rushing totals will go down much, so it's more about improving as a passer. With his new arsenal, I don't think it's out of the realm to say Jackson will pass for over 3,000 yards and 30 touchdowns. That should be enough to put him in the conversation for NFL Offensive Player of the Year in 2021.
Justin Herbert, QB, Chargers (+3300)
There weren't a lot of expectations for quarterback Justin Herbert in 2020. Despite the Los Angeles Chargers drafting him sixth overall, the plan was for him to sit on the bench and learn.
Herbert took over for an injured Tyrod Taylor in week two and never looked back.
Herbert went on to have a record-breaking rookie season. The numbers speak for themselves.
31 passing touchdowns (rookie record)
10 interceptions
4,336 passing yards
His 4,336 yards were just 38 yards behind Andrew Luck for the most in a rookie season. Herbert would've definitely broken the record if he had played in the first game of the season.
The strong season won him NFL Offensive Rookie of the Year.
Optimism is sky-high surrounding Herbert and the Chargers going into 2021. They fired head coach Anthony Lynn, who a lot of people believe was holding the team back. The Chargers replaced him with former Los Angeles Rams defensive coordinator Brandon Staley.
We've seen a trend over the last few years where second-year quarterbacks either won MVP or came pretty close. In 2017, Carson Wentz was on his way to winning MVP when he tore his ACL late in the season.
Nailing bets like these are all about projecting players and teams. Herbert dazzled as a rookie and should be even better in year two. That, plus his amazing price, makes him a very compelling bet in 2021.
Patrick Mahomes and Lamar Jackson each won MVP in 2018 and 2019, respectively. For a little while last season, it looked like Kyler Murray would continue that trend, but he fell off in the second half of the season.
Herbert has a chance to get the trend going again with a great 2021 season. He has a top 10 wide receiver in Keenan Allen at his disposal. He also has running back Austin Ekeler, who is one of the best receiving backs in the league.
A lot of people are looking at the Chargers as a sleeper going into 2021. If the Chargers can overcome Mahomes and the Kansas City Chiefs, there's a chance Herbert not only wins Offensive Player of the Year but also MVP.
Betting on the 2021 NFL Offensive Player of the Year
A big thing I didn't discuss is how good your team needs to be in order to win this award. Chris Johnson in 2009 is the last player to win the award without his team making the playoffs.
However, Johnson had over 2,000 rushing yards that season.
There is a bit of song and dance between stats and team success, but ideally, your 2021 NFL Offensive Player of the Year pick has a bit of both.
All the players on this list have the potential to lead their team to the playoffs. I'm not going to say it's a must, but they're going to have a record-breaking season if not.
The MVP award is always fun to watch, but everyone knows it's going to be a quarterback. The Offensive Player of the Year is wider open because it can be a quarterback, running back, wide receiver, or even tight end.
Keep an open mind when betting on the 2021 NFL Offensive Player of the Year. Starting things off with my best bets to win the 2021 NFL Offensive Player of the Year award isn't a bad idea, either.
August
Sportsbook of the Month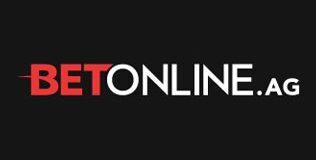 Welcome Bonus
50% up to $1,000