Top 5 Athletics Bets for the Tokyo Olympics

Forty-seven events in all (24 men, 23 women) make up the athletics portion of the Summer Olympics. As long as you're active across the best places to bet on Tokyo Olympics, you can bet on all 47 of the competitions.
I browsed the program, compared odds, and surfed the web for information to help find an edge. It's led me down a few rabbit holes, but in the end, I landed on a five-pack of can't-miss wagers.
Instead of deeming them guaranteed locks, let's call them the best Olympic athletics picks on the board.
Noah Lyles (-120) to Win Gold – 200-Meter Dash
Noah Lyles ambles into Tokyo as the odds-on favorite to capture gold in the 200-meter dash. Frankly, if Noah simply "runs his race," the rest of the field is competing for silver. The recently-turned 24-year-old American sprinter is set to make his first appearance in the sport's grandest stage, although Lyles is no stranger to donning gold medals in big events.
Lyles's international resume is brimming with first-place finishes, including winning gold in the 200-meter dash at the 2019 World Athletics Championships in Doha.
Here's Noah at the end of June, posting the world's fastest 200m time in 2021 (19.74 seconds). It was a hair faster than Usain Bolt's 19.78-second winning time at the 2016 Rio Olympics.
Yaroslava Mahuchukh (-130) to Win Gold – Women's High Jump
A 1.97-meter jump was good enough to secure a gold medal in the women's high jump in the most recent Summer Olympics. After a quick scan through what Yaroslava Mahuchukh has achieved, I'm locking her in to win the women's high jump in Tokyo. It's one of my best Olympic athletics betting picks, period.
Mahuchukh has cleared two meters in competition on numerous occasions. Her 2.06-meter jump at Banska Bystrica (February 2021) was the highest mark in the last nine years in all of indoor women's high jumping.
Just 19-years-old, the last time we saw this Ukrainian sensation competing was in Stockholm in early July. Yaroslava's 2.03-meter jump in the capital of Sweden was good enough for the victory.
Ryan Crouser (-300) to Win Gold – Men's Shot Put
Seeking his second Olympic Gold medal after winning the shot put competition in Rio, Ryan Crouser's listed at -300 to stand on the top of the podium. It feels like -600 is the more appropriate price. Maybe even – 800.
No other competitor is priced lower than +600, and it's undeniable that Crouser's perfected his craft event further over the last five years. His most recent ungodly accomplishment came at the U.S. Olympic Track & Field Trials in June. Thanks to the following throw, the 28-year-old Oregonian etched his name into history.
"It almost went out of the sector! Oh! What! What!"
Ryan's insane 23.37-meter toss (76'8 ¼") didn't just break a record that had been standing for over 30 years – Crouser shattered the shot put world record by more than eight inches.
DeAnna Price (-225) to Win Gold – Women's Hammer Throw
Anita Wlodarczyk is indubitably the most decorated women's hammer thrower of all time. She was the first woman to hurl a hammer over 80 meters and holds the world record with her 82.98m toss at the 2016 Summer Games. However, the Polish hammer thrower is now 35 years old and no longer at the top of her game. On the flip side, Deanna Price just turned 28 and is in the heart of her prime.
Price's surging form was evidenced last month at the U.S. Trials when she joined Wlodarczyk as the only other woman to heave the hammer more than 80 meters.
Nobody else in the field consistently throws the hammer more than 75 meters – this is all but certain to be a two-horse race. Give me the "mare" who's peaking, not the one on the last leg of her Olympic career.
Sydney McLaughlin (-250) to Win Gold – 400m Hurdles
Get ready for round two and another epic showdown between the two fastest female hurdlers. Sydney McLaughlin and Dalilah Muhammed put on a show last month in Eugene, Oregon, at the U.S. Olympic Games Track & Field Trials.
In the end, it was McLaughlin who emerged, and she did so with more than just the title in hand. Sydney's 51.90-second time in Eugene bested the world record previously held by Muhammed and gives her all sorts of momentum heading into Tokyo.
McLaughlin, who won't turn 22 until three days after the 400m hurdles final, credited her new coach (Bob Kersee) for her invigorated performance.
"Trusting the process. A lot of things you can't really see coming, but just having that childlike faith and just trusting that everything's going to work out. Bobby's really good at that, and I'm really happy that I chose to go with him."
Betting on Athletics at the Olympics
Don't feel overwhelmed by what seems like an endless list of Olympic bets online. Start by getting set up at a couple of the best Olympics betting apps, and be sure to capture the bonuses.
Instead of trying to get money down on all of the athletics events, zero in on the ones where the favorite is seeping in value. Those of you who are hellbent on backing a few dark horses with more appetizing odds, stay patient. The next item on my agenda is to showcase a handful of under-the-radar betting picks for athletics at the Olympics.
In the meantime, I recommend reading our athletics betting guide.
AUGUST
Sportsbook of the Month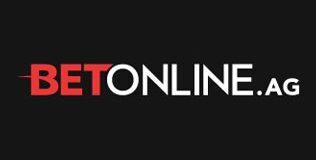 Welcome Bonus
50% up to $1,000
Read Review
Visit Site