Top 3 Over Bets for NFL WR Touchdown Totals in 2021

The best sites for betting on the NFL have offered an array of NFL prop bets ahead of the 2021 season. I have already covered passing and rushing over/unders.
For this post, I'll look at which wide receivers have the best chance to hit the over on their receiving touchdown projection.
Most of these guys use their height to excel in the red zone. Of course, there are other opportunities to score, like on a deep pass, but your best bet is in the red zone.
Let's take a look at the best Over bets for NFL wide receiver touchdown totals in 2021.
3. Courtland Sutton
Line: 5.5 Touchdowns
Odds for Over: -125
Courtland Sutton is the first of three 6' 4" players to make this list. The Denver Broncos wide receiver has managed to put up solid touchdown numbers despite poor quarterback play.
Sutton had a solid rookie season with four touchdowns. The Broncos attempted to upgrade the quarterback position ahead of the 2019 season. They signed Joe Flacco and drafted Drew Lock. Both guys, along with Brandon Allen, got some playing time. Even with the rotation at quarterback, Sutton had six touchdowns.
Going into the 2020 season, things were looking up for Sutton. Denver was going to proceed with Lock at quarterback, giving Sutton a stable option.
He initially missed the first game of the season with a shoulder injury, but he returned to make his season debut in week 2. Unfortunately, Sutton tore his ACL during the game, ending his season.
Looking at it from a recovery standpoint, it's good that the injury happened so early in the season.
There shouldn't be any limitations as we approach the 2021 season.
The quarterback position is still a question mark. Lock had a down 2020 season, and that prompted the Broncos to trade for Teddy Bridgewater. At the moment, we don't know which one will start, but they could help their case by making Sutton their primary target in the red zone.
Also, it may be a long shot, but there's still a chance the Broncos may acquire Deshaun Watson. Imagine what that would do to Sutton's touchdown total.
It's a crowded wide receiver room with Jerry Jeudy, KJ Hamler, and Tim Patrick. However, those guys aren't much competition in the touchdown department. If anything, Jeudy will likely lead the Broncos in receiving yards.
Tight end Noah Fant is probably Sutton's biggest competition when it comes to touchdowns. However, Fant is more of a speed guy as opposed to a big body-tight end. He'll get his red zone looks but not as many as you think. Sutton's height makes me feel great about this pick.
2. Keenan Allen
Line: 6.5 Touchdowns
Odds for Over: -110
Initially, Keenan Allen was favored to go under his touchdown projection. The sportsbooks changed their mind and made the over bet the favorite. In my mind, that was a good idea.
You can almost split Allen's eight-year career into two halves. In his first four years, Allen had a combined 16 touchdowns. He only had one season with more than 6.5 touchdowns. However, that doesn't tell the whole story because he missed 26 games over that span.
Now, let's look at his other four seasons in the NFL.
| | | |
| --- | --- | --- |
| Year | Touchdowns | Touchdown Per Game |
| 2017 | 6 | 0.375 |
| 2018 | 6 | 0.375 |
| 2019 | 6 | 0.375 |
| 2020 | 8 | 0.571 |
He played in all 16 games from 2017-2019 before missing two games last season. Even with the missed games, you can see he had the highest touchdown total of his career.
That is important to note because the Los Angeles Chargers went through a big change at quarterback last season. Allen spent the first seven years of his career with Phillip Rivers. Rookie Justin Herbert took over last season. He went on to win Rookie of the Year after passing for a rookie record 31 touchdowns.
Allen was Herbert's number one target inside and outside the red zone all season. I don't expect that to change in 2021.
Los Angeles made a change by firing head coach Anthony Lynn. They replaced him with Los Angeles Rams offensive coordinator Brandon Staley.
Staley has already gone on the record to say the Chargers' offense will run through Herbert.
"I wanted our offense to run through Herbert. I wanted him to make it work, and I think that's what's been fun to sort of get started."
It's a big reason Herbert is among the best bets for 2021 NFL Offensive Player of the Year.
If that's the case, Allen is going to receive a lot of work. You have to feel great about betting the over when you see that.
Mike Williams and Jared Cook are Allen's two biggest competitors in the red zone. Williams is your prototypical red zone receiver, but he only went over five touchdowns once in four seasons.
Cook replaces former Chargers tight end, Hunter Henry. Cook has over six touchdowns in each of his last three seasons, but it won't stop me from betting Allen to go over 6.5 touchdowns this season.
1. Tee Higgins
Line: 5.5 Touchdowns
Odds for Over: -140
There is a lot of hype surrounding rookie wide receiver Ja'Marr Chase. The fifth overall pick is reuniting with Joe Burrow on the Cincinnati Bengals. However, I don't think people can forget about Tee Higgins.
Higgins came into his rookie season as the third wide receiver on the Bengals depth chart. He didn't let that affect him and took advantage of his opportunity.
In just his second career game, he scored two touchdowns against the Philadelphia Eagles. Over the remainder of the season, he scored four touchdowns to make it six for the season. Four of his six touchdowns came in the nine games that Burrow started.
He went from being the third option to becoming wide receiver one in Cincinnati.
We know the Bengals used a top-five pick on Chase. He and Burrow teamed up for a record-breaking season at LSU. While I think Chase is one of the top 10 NFL rookies to watch in 2021, I still believe Higgins is the go-to guy, especially in the red zone.
Chase stands at a very respectable 6' 1". Higgins, on the other hand, is 6' 4". That alone gives him the edge when it comes to red zone targets. I'm sure Burrow and the Bengals will use his height to their advantage. For me, height is a big factor when it comes to betting on receiving touchdowns.
Last season, Higgins had to deal with Tyler Boyd, and a washed A.J. Green. He also only had his starting quarterback for roughly half of the year.
Despite that, he put up strong numbers.
108 targets
67 receptions
908 receiving yards
8 YPG
6 YPC
6 touchdowns
When you look at last season, Higgins had 0.44 touchdowns per game with Burrow. Over a full 16-game season, that number would've jumped over seven. Then you realize that there'll be a 17th game this season, and it just makes this pick look even better.
I know there is a lot of hype with Chase, but we can't fade Higgins. For someone with Higgins size and talent level, 5.5 touchdowns shouldn't be hard to clear.
Betting on NFL Wide Receiver Touchdown Totals in 2021
There were definitely a few wide receivers that I considered for the final spot on this list. I'd say the only one that received serious consideration was Chris Godwin at 7.5 touchdowns.
Over his last three seasons, he has seven, nine, and seven touchdowns, respectively. I hesitated on this one because of his competition. Mike Evans and Rob Gronkowski are both red zone targets. The Tampa Bay Buccaneers also brought back Antonio Brown.
Still, the three NFL wide receiver touchdown totals broken down above look like great bets for 2021.
There are a lot more NFL player props where these came from. If you want to bet on the NFL this year, gear up with some similar posts below.
AUGUST
Sportsbook of the Month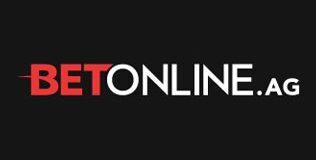 Welcome Bonus
50% up to $1,000
Read Review
Visit Site