Tom Aspinall vs. Alan Baudot Betting Preview (UFC Fight Night, October 10, 2020)

England's Tom Aspinall takes on French heavyweight Alan Baudot in a heavyweight clash on the main card of Saturday's UFC Fight Night: Moraes vs. Sandhagen.
I'll admit straight of the gate to being a fan of Aspinall. While he has plenty of work to do before he pushes himself into the upper regions of the UFC's heavyweight roster, he has incredible talent.
Fighting out of Liverpool's Team Kaobon — the gym with current and previous members such as Darren Till and Edson Barboza victim Terry Etim — Aspinall is among the new generation of MMA heavyweights.
Baudot is not as well known. In fact, it is almost impossible to get your hands on footage of most of his fights. But what I have seen of the former light heavyweight, he is a solid fighter. I'll be looking at his chances against Aspinall below.
Before I introduce you to the odds and best bets for Aspinall vs. Baudot, I'm going to give you my prediction for the fight. I will expand on this a little later, but things should be a little clearer by nailing this down first.
So here it is!
Aspinall vs. Baudot Prediction
If you have seen just how fast Aspinall is for a heavyweight, I'm sure that you will have been impressed. A former sparring partner of WBC heavyweight champion Tyson Fury, the man can punch. And take a couple, too.
A Muay Thai striker with a black belt in BJJ, I think Aspinall is simply too skilled for Baudot to deal with. That's based on the limited footage I have to work with, of course. But I'll explain why I'm keen on betting Aspinall to beat Baudot a little later.
First, check these odds out.
Latest Odds for Aspinall vs. Baudot
Aspinall comes into the fight as a -550 favorite against Baudot with Betway.
The Frenchman will be looking to overcome odds of +400, but it doesn't seem like there is much hope for him according to the latest odds on the market.
The Englishman opened at -350, which saw a surge of bets placed on him to win. Baudot swung out from +250 to +400, and I think his price will probably plateau around the +500 mark come fight night.
Enough said? Well, I don't want to be disrespectful to a guy that takes a record of 8-1 into the Octagon. But this is his debut fight, and about as tough as it gets at this end of the ladder.
Baudot can punch. He is a good striker and has shown his stoppage power throughout his career. But he is up against it here. There is no question about it.
Best Bets for Aspinall vs. Baudot
Aspinall to Win in Round 1 +100
Aspinall KO/TKO/DQ -200
Aspinall to Win by Submission +600
I'm not keen on the moneyline for either fighter in this match. But Aspinall to Win in Round 1 +100 has definitely piqued my interest.
Remember, Baudot comes into this fight on short notice. Aspinall was initially penciled in to fight Sergey Spivak, so he has had little time to prepare for what will undoubtedly be his toughest opponent to date.
But most importantly, all of his wins have come in the first round.
I like Aspinall KO/TKO/DQ (-200). The majority of his fights have ended by stoppage, including a convincing 45-second knockout of Jake Collier in his UFC debut at Fight Island in July.
But perhaps the most intriguing bet of them all is Aspinall to Win by Submission (+600). I mentioned earlier that this guy is a solid BJJ black belt. His father owns a few BJJ gyms around England and helped train his son at a very young age.
His ground credentials are very impressive. Providing he is comfortable in this fight, we could see him angling to add a submission finish to his record. At these odds? A great bet.
Why Aspinall Beats Baudot
No disrespect to Baudot, but I don't think he has the weapons required to stop Aspinall in his tracks.
Back in July, I predicted the first-round finish for Aspinall against Collier and I think we're in for a similar result here. The Bolton lad is just too much to handle and has a style that is very effective against your average heavyweight.
In terms of size, Baudot, at 6'4″, is just one inch shorter than his opponent. From what I can gather, he is a big dude with nice Muay Thai and a solid judo background. There is nothing remarkable about him, but he has a puncher's chance in this fight.
The Frenchman's problem lies in the fact that he relies on out-striking his opponents. This is something that is just not going to happen against a guy like Aspinall, who has highly-developed boxing. If he sits in the pocket and waits to counter, he will be knocked out.
I'm sure that Baudot and his team know this. So what is the alternative? On short notice? Well, he'll be hoping to gas his opponent out and pick him off en route to a decision. I can't think of any other strategy that a lucid and realistic MMA coach is going to suggest.
But that strategy is not going to fly against a big, powerful, and fast heavyweight like Aspinall. I think the Brit will comfortably win this fight in Round 1.
Wrap Up
Tom Aspinall looks primed to earn a first-round knockout over Alan Baudot at this weekend's UFC Fight Night: Moraes vs. Sandhagen event.
I can't help but feel as though Baudot is walking into an early stoppage here. Am I wrong? Could this be a big night for French MMA? Something to rub into the faces of their English cousins?
I doubt it very much.
AUGUST
Sportsbook of the Month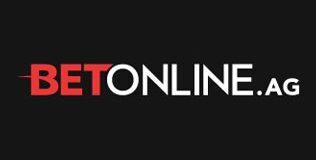 Welcome Bonus
50% up to $1,000
Read Review
Visit Site