Today's Table Tennis Betting Tips – Predictions and Best Bets for October 21, 2020

There's plenty of table tennis actions scheduled for Wednesday and that brings many opportunities to make some money. Most tournaments are in Europe and I share more details about the competitions that are available on October 21 before I move on to my table tennis betting tips for today.
The post includes the more information about the Setka Cup, the Czech TT Star Series, the Ukrainian TT Cup, and more tournaments, as well as my betting picks at the end.
Today's Table Tennis Games
Let's start with the table tennis competitions scheduled for Wednesday, October 21.
Challenger Ochsenhausen
The biggest tournament that will be played today is the Challenger Ochsenhausen. The event features some of the most promising young players in professional table tennis and here are several of the most exciting matches.
Koyo Kanamitsu vs. Dauud Cheaib
Jakub Folwarski vs. Elia Schmid
Sven Happek vs. Jon Ander Guerricabeitia
Moscow Liga Pro, Russia
The Russian amateur league features a ton of matches today, so you can enjoy plenty of action. Here are some of the most anticipated clashes from the competition.
Zalim Abanokov vs. Alexei Vlasov
Ivan Moshkov vs. Alexey Yanshaev
Aleksandr Poprocky vs. Anton Mohnacev
Setka Cup, Ukraine
Another amateur competition that will be active on Wednesday is the Ukrainian Setka Cup. It features both men's and women's matches. Let's take a look at some of them.
Leonid Dynaburg vs. Serhii Solomko
Artem Tkachenko vs. Yevhen Yakymchuk
Anastasiia Kozak vs. Iryna Pidlypina
TT Cup, Ukraine
The other competition in Ukraine that takes place is the TT Cup and here are some of the matches on the schedule.
Illia Udod vs. Vadym Shvydkyi
Petro Tsolik vs. Nazarii Sydorak
TT Star Series, Czech Republic
Finally, we have the Czech TT Star Series that include more than 30 fixtures, including the following.
Jakub Seibert vs. Martin Olejnik
Lukas Soucek vs. Michal Obeslo
Betting Picks and Predictions for October 21
I have prepared three table tennis betting picks for today and you can find them below.
Alexei Vlasov to beat Vjacheslav Chernov; -125
Aleksei Innazarov to beat Viktor Rahmanov; +125
Dmitriy Tunitsyn to beat Aleksei Yanshaev; +110
I believe that Alexei Vlasov should beat Vjacheslav Chernov based on what we've seen from both players recently. Chernov has lost a lot of ranking points because he only has three wins from his past twelve fixtures, while his opponent has been slightly better in the past week or so.
In my second pick of the day, I'm backing Aleksei Innazarov who faces Viktor Rahmanov. The latter has climbed the rankings rapidly in October and has struggled against the stronger competition lately, while Innazarov is a solid guy who can deliver a surprise.
Finally, I believe that Dmitriy Tunitsyn can beat Aleksei Yanshaev. He had a bad start of October and took a break before returning with some strong performances, while Yanshaev has been shaky recently.
AUGUST
Sportsbook of the Month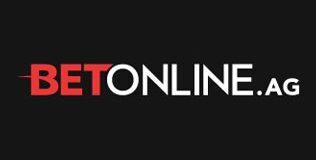 Welcome Bonus
50% up to $1,000
Read Review
Visit Site