Tim Tszyu vs. Steve Spark – July 7, 2021

If you were hoping to get your bets for Tim Tszyu vs. Michael Zerafa sorted, you're all out of luck.
Zerafa's withdrawal from the fight at the eleventh hour means that we have a new matchup set to go down this July from the Entertainment Centre, Newcastle, Australia. Your new main event is Tim Tszyu vs. Steve Spark.
I'll be covering the odds for Tszyu vs. Spark, the best bets to place on the fight, and a little to help you get to grips with the new matchup. I mean, you might be thinking, "Who is Steve Spark?" It's a fair question, given the guy's low profile and lack of experience at this level. But more on that later.
Let's kick this preview with predictions and pick for Tszyu vs. Spark off with my pick.
Who Wins – Tszyu or Spark?
Anyone with a remote understanding of Australian boxing will help more than likely lean towards the WBO Global light-middleweight champ in this fight.
Therefore, I don't expect to see many predictions for Tsyzu vs. Spark that favor the latter. I just can't see how Spark (12-1, 11 KOs) — a man who was pulling pints of beer in his local hockey club just days ago — can upset the most promising talent in Australian boxing in Tszyu (18-0, 14 KOs).
Let's check out the best odds for Tszyu vs. Spark, courtesy of the top boxing betting sites.
Latest Tszyu vs. Spark Odds
Tim Tszyu's Odds to Win
-2000
Steve Spark's Odds to Win
+1000
Look, the odds pretty much tell the tale of this one.
If you're betting on Tszyu to win, you're going to need to put down $2000 to win $100. In other words, he's expected to win and win well.
I'm not going to recommend taking Tszyu's moneyline odds for Spark, but I do have some top props for this fight to look at in the next section.
Spark's odds to beat Tszyu come in at +1000, but you'd probably be better off just burning your money rather than going through the rigmarole of placing bets on the "Cinderella Man."
"If I can pull this win off, it would be unbelievable. To me, this is my
Cinderella Man
movie. This is my
Rocky
moment." – Steve Spark
I love his moxie, but there is no way Spark beats Tszyu.
Best Bets for Tszyu vs. Spark
Fight to End Under 4.5 Rounds
-125
Tszyu Wins in Round 2
+650
My best bets for the Tszyu vs. Spark fight can be found above.
My pick for Tszyu to win by KO/TKO gets you -500, which looks like free money to me. Barring something absolutely wild or completely unpredictable, a stoppage for the champ should result from this fight.
If you're looking for more Tszyu vs. Spark betting value, I will start off with the fight to end under 4.5 rounds.
I think Tszyu will treat this bout as a statement of intent rather than use it to get rounds in the bank. If the latter was his intention, I believe we would have seen him take a more straightforward tune-up than Zerafa, who he was initially set to meet on July 7.
There will be plenty of punters studying boxing betting strategies in the hope of winning money betting on Tszyu vs. Spark. But as with most bouts, the big coin is in predicting the round the fight ends in. I'll take Round 2 at those odds.
Why Tszyu Beats Spark
Tim Tszyu is better than Steve Spark in pretty much every department that matters.
He holds the advantages in power, speed, skill, and experience at a higher level of competition. Don't get me wrong, Tszyu is still untested at the world level and has a lot of work to do before he can start immersing himself in the big leagues. He's not his father and shouldn't be compared to him at this age.
Still, in Spark, he's facing a guy that is more suited to the regional level. Not only that, but Spark is coming into this fight on super-short notice. He knows he's not going to have the juice to go the distance with Tszyu, so his strategy will be built around catching his undefeated opponent with a Hail Mary shot.
That's not going to end well for the underdog, and I have factored that into my predictions and betting pick for Tszyu vs. Spark.
I can't see this one getting out of the second round.
Final Thoughts on Tszyu vs. Spark
Tim Tszyu is too much for Steve Spark. But respect where it is due, and I hope Spark gets a little nudge forward in his career for taking this fight.
Ultimately, there's no way he can win it. The result is more than likely going to be a vicious stoppage for Tim and a straightforward victory for the light-middleweight prospect.
The Zerafa fight would have been a little more fun to watch. But his withdrawal means a major door has been closed on his career. A potential scrap between "Pretty Boy" and Spark might be one for the future, however.
Looking for more boxing predictions and picks? You can find them, below.
AUGUST
Sportsbook of the Month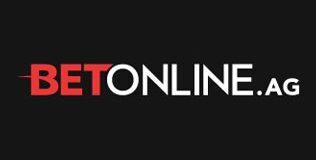 Welcome Bonus
50% up to $1,000
Read Review
Visit Site