Thomas Almeida vs. Jonathan Martinez Betting Preview – UFC Fight Night, October 17, 2020

A fun bantamweight scrap between Thomas Almeida and Jonathan Martinez goes down on the undercard of UFC Fight Night: Ortega vs. The Korean Zombie this Saturday.
Today, I'll be looking at the odds and best bets for Almeida vs. Martinez, before concluding with reasoning for my prediction of who wins.
Almeida (21-3) makes his first appearance inside the cage since being stopped by Rob Font in January 2018. The Brazilian, who has lost three from his last four fights, was forced to sit on the sidelines to recover from corrective eye surgery.
Martinez (12-3) enters this fight as the betting underdog, despite an impressive flying knee to ground and pound stoppage of Frankie Saenz in August. This is the second time in two months that he takes to the cage.
The American has an excellent opportunity to make a name for himself as a late stand-in for Alejandro Perez. The question is, will Martinez beat Almeida?
Here's what I think.
Almeida vs. Martinez – Who Wins?
Jonathan Martinez by Decision
I, like anyone else betting on Almeida vs. Martinez, have serious questions over how the Brazilian will perform in this fight.
He has to shake off the best part of three years' cage rust and will be conscious of trying to avoid too much damage to his left eye. These two factors alone should be enough for bettors to question his status as the betting favorite, but I'll explain later why the matchup might also be wrong for him.
First, take a look at the following odds.
Latest Odds for Almeida vs. Martinez
Thomas Almeida to Win
-130
Jonathan Martinez to Win
+110
It's worth noting that Almeida opened as a -190 favorite to beat Martinez with the best UFC betting sites, before recently hitting -130.
That means that there is considerable betting interest in Martinez, who opened at +165 before dropping down to +110. You'll already have an idea why so many are likely to have put their faith in Martinez, but I'll make everything clear a little later.
Before I get into my rationale for picking Martinez to beat Almeida, I want to share the three best bets for the fight.
Almeida vs. Martinez Best Bets
Martinez to Win on Points (+250)
Martinez to Win in Round 3 by KO/TKO/DQ (+1800)
Almeida to Win in Round 1 by KO/TKO/DQ (+550)
Having looked over the odds at SportsBetting.ag, Martinez by Points (+250) sounds to me like the best bet for this fight.
Not only is the talented southpaw facing a guy that is coming into this one rusty, but Almeida also has a style that the American can exploit. Factor in the uncertainty over his eye damage and things tilt very much in Martinez's favor.
If you're looking for big money, I would suggest Martinez to Win in Round 3 by KO/TKO/DQ (+1800).
My thinking behind this bet is that Almeida's lack of activity over almost three full years could show itself in the final round. If Martinez can push Almeida's output and cause enough damage in return, he could finish him off before the fight goes to the judges' scorecards.
Almeida to Win in Round 1 by KO/TKO/DQ (+550) is also a bet to consider.
Almeida starts fights very quickly. He has power in that right hand of his. And if he lands, it could be game over for Martinez. The American has never been stopped, but he has yet to face a guy as wild as "Thominhas."
The longer the fight lasts, the better Martinez's chances are of winning. So Almeida's first priority will be to cause as much damage as he can early on. But I think that plan could backfire.
Here's why.
Why Martinez Beats Almeida
Jonathan Martinez has a golden opportunity to add a fairly big name to his resume. And despite coming into this one on late notice, I think he should win this fight.
From a betting perspective, it's difficult to put faith in Almeida. For a start, he has not competed since being beaten by Rob Font in January 2018. That's the best part of three years on the shelf. It doesn't matter whether you are a club fighter or championship-caliber, there will be cage rust to contend with, which is a big disadvantage.
As I covered earlier, the reason for Almeida's absence from competition was that he was recovering from corrective surgery on his left eye. An injury sustained following cumulative damage inside the cage, Almeida is hoping that problem is well and truly behind him on fight night. But will it be? Or is there a chance that the Brazilian could suffer recurring trauma in this fight that has a major effect on his performance?
Although probably not on the same scale, you can look at a guy like Sugar Ray Leonard who had eye issues that forced him out of the ring. He eventually came back to boxing, of course. But in Leonard's case, he was a mover that tried to avoid as much punishment as possible. He adapted his style in respect of that injury, too.
Almeida is the complete opposite and I can't see that changing on Saturday night. He is an exciting striker that likes to sit in the pocket and wait for opportunities to tee off with that powerful right hand. Martinez, however, is a smarter, southpaw striker with a tendency to throw precise shots from all ranges.
With an excellent Muay Thai base, "The Dragon" has an array of weapons that make him very unpredictable. I think he will cause Almeida all kinds of trouble on the feet and will make it a priority to target that left eye all night with a mix of right high kicks, single left hands, and his trademark flying knee.
Almeida is only 29. But still, I don't consider him a smart bet in this fight. It doesn't help that he is also coming off three losses from his last four fights. Up until he was knocked out by Cody Garbrandt in May 2016, he was 20-0 with 19 KO/TKOs. It's clear that his style was figured out by better opposition, but you could also suggest that his issues with that left eye contributed to his losses.
Either way, Martinez is an impressive fighter that has been more active and doesn't have any disclosed injuries that could cause him problems in this bout. He is 3-2 from his last five and has never been stopped in both genuine losses. His record shows that he has three defeats on his record, but one of them was a DQ for the use of an illegal knee in 2015, for what it's worth.
At +110, Martinez is the value bet for UFC Fight Night: Ortega vs. The Korean Zombie. I'm predicting that he wins this fight by decision.
More UFC Odds and Bets
I'm tipping Jonathan Martinez to get the win over Thomas Almeida at UFC Fight Night: Ortega vs. The Korean Zombie.
Of course, the headline bout is going to be the one every is talking about in the lead up to the latest event at Fight Island. My Ortega vs. The Korean Zombie betting preview covers odds, bets, as well as a prediction for what should be an electric featherweight title eliminator. Give it a read.
And speaking of fights that will be talked about, you can't get any bigger than Khabib vs. Gaethje, right? Well, that's a matter of opinion. Check out my betting guides for the UFC 245, where "The Eagle" vs. "The Highlight" will headline, and much more.
Enjoy the fights!
AUGUST
Sportsbook of the Month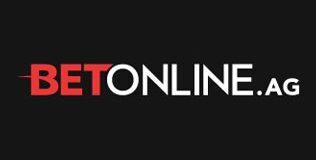 Welcome Bonus
50% up to $1,000
Read Review
Visit Site