Top DFS Picks for the 2022 Masters Tournament

My DFS lineup was trending in the right direction last week. Brandt Snedeker and Lucas Glover entered the final round in contention. Unfortunately, both players dropped out of the top 15. It was tough to see a good finish go away, but we're shifting our focus to the season's biggest event.
I hope everyone's excited because it's Masters week. The PGA Tour returns to Augusta National for the 86th edition of the Masters. The Masters always brings plenty of excitement, and this week should be no different.
Here is my top DFS lineup for the 2022 Masters.
Rory McIlroy ($10,000)
Rory McIlroy returns to Augusta National with yet another chance to complete the career grand slam. McIlroy was in position to win the 2011 Masters but collapsed after shooting seven-over on the back nine.
McIlroy hasn't been able to avenge that fateful day, but he's been in contention in almost every Masters since 2014.
2014: E (8th)
2015: -12 (4th)
2016: +1 (10th)
2017: -3 (7th)
2018: -9 (5th)
2020: -11 (5th)
It's been a few things that have kept McIlroy from winning at Augusta National. He has gotten off to slow starts and struggled in the final round. Still, he manages to score a solid finish. That's why he's in my DFS lineup.
Can McIlroy finally capture the career grand slam with a Masters victory?
Brooks Koepka ($9,400)
Everyone knows about Brooks Koepka's history in majors. He has finished seventh or better in eight of his last ten majors, including a pair of top 10 finishes at Augusta National.
Tiger Woods' victory in the 2019 Masters featured a frantic Sunday, with multiple players in contention. Koepka was one of those golfers, but his chances were over after a double-bogey on the 12th. He went three-under over the next three holes, finishing in a tie for second.
In 2020, Koepka wasn't as strong, but he had four solid rounds of golf. He shot 70 in the first and last round, while shooting 69 in the second and third round. This led to a tie for seventh.
Those two finishes and his major success are why the best 2022 Masters props have him potentially winning the Masters.
Tony Finau ($8,100)
Tony Finau is one of those golfers that showed up at Augusta National and had immediate success. Finau shot a pair of rounds below 68 en route to a tie for 10th in the 2018 Masters Tournament.
He was only one under going into the weekend of the 2019 Masters, but his performance on the front nine in the third round moved him to the top of the leaderboard.
1st Hole: Birdie
2nd Hole: Birdie
3rd Hole: Birdie
4th Hole: Par
5th Hole: Par
6th Hole: Birdie
7th Hole: Par
8th Hole: Eagle
9th Hole: Par
Finau became the sixth player in Masters history to shoot a 30 on the front nine. He finished in a tie for 5th. Finau scored his third top 10 finish at the Masters after shooting three-under in 2020.
Corey Conners ($7,600)
Corey Conners might not be a popular name among the top picks for the 2022 Masters, but he has had success at Augusta National. It all started with an 80 in the first round of the 2015 Masters, but Conners has made significant strides.
Check out his last two finishes at Augusta National.
2020: -9 (10th)
2021: -4 (8th)
A pair of top 10 finishes suffices for DFS players. Conners hasn't quite been in contention to win, but his time is coming.
The biggest thing for Conners is having a good start. He shot over par in the first round in both his top 10 finishes at the Masters. At worst, an even-par round could put him in contention for a top-five finish.
We could be looking at a surprise contender if he has a good start.
Patrick Reed ($7,400)
Patrick Reed has been a non-factor this season, but he'll return to the course that brought him the biggest victory of his career. Reed failed to crack the top 20 in his first four Masters starts, but he broke through in 2018.
First Round: 69 (-3)
Second Round: 66 (-6)
Third Round: 67 (-5)
Fourth Round: 71 (-1)
Players like Rickie Fowler, Jordan Spieth, and Jon Rahm made a final-round charge, but Reed's one-under 71 was enough to earn him his first career major victory.
He wasn't a factor in the 2019 Masters, but Reed has back-to-back top 10 finishes. I doubt we'll see him recapture his 2018 magic, but another top 10 finish would suffice for DFS players.
Can he end his rough patch with a great Masters performance?
Bubba Watson ($7,300)
I can't imagine many golfers are more excited for the Masters than Bubba Watson. Watson has had a rough season, but he returns to the course that brought him his best golf memories.
Watson started his Masters career with three finishes of 20th or worse. Then came the 2012 Masters.
First Round: 69 (-3)
Second Round: 71 (-1)
Third Round: 70 (-2)
Fourth Round: 68 (-4)
Watson had four straight birdies on the back nine to make a playoff with Louis Oosthuizen. Watson pulled off a miraculous shot on the second playoff hole, leading to a Masters victory.
Two years later, Watson won his second Masters by two shots over Jordan Spieth and Jonas Blixt. Spieth is among my top betting picks for the 2022 Masters.
Watson also has two top 12 finishes in the last five years at Augusta National.
My DFS Lineup for the Masters Tournament
Rory McIlroy ($10,000)
Brooks Koepka ($9,400)
Tony Finau ($8,100)
Corey Conners ($7,600)
Patrick Reed ($7,400)
Bubba Watson ($7,300)
This DFS lineup should give you a great chance to maximize your earnings in the 2022 Masters. Like most golf fans, I can't wait to tune into the Masters on Thursday.
Feel free to wager on the 2022 Masters by using the top golf betting sites.
September
Sportsbook of the Month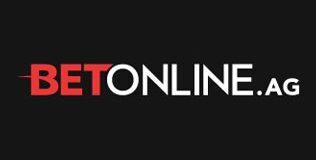 Welcome Bonus
50% up to $1,000