Texas A&M Aggies vs. Arkansas Razorbacks – College Football (Saturday, September 25, 2021)

The SEC West is a gauntlet that most programs cannot handle. The ability to stay healthy is impossible, and these two teams will battle it out in a neutral-site contest.
Jerry Jones will be thrilled to catch his Razorbacks in person at AT&T Stadium, home of his Dallas Cowboys. These two have been playing for years. This one could be the most anticipated matchup between the two since the Aggies have joined the SEC.
The closely contested matchups have been entertaining to watch, but the expectations are a bit higher these days. Jimbo Fisher and A&M came close to appearing in the College Football Playoff last season.
If they want to take that next step, they will have to do so without their original starting quarterback in Hayes King (leg). Zach Calzada didn't miss a beat last week, yet that was in a lopsided blowout victory over New Mexico.
Arkansas has been rolling its sleeves up this season. Playing a physical style of football has not been matched by the opposition.
Something has to give in this historic rivalry. The SEC means more, and these will battle it out on the gridiron in Arlington, Texas.
Let's see how the best college football betting sites are pricing Texas A&M vs. Arkansas, and how you should bet.
Texas A&M vs. Arkansas Odds
Expect another closely contested SEC clash between these two squads from the West division. Texas A&M has won nine straight. Five of the past seven meetings have been within seven or fewer points.
The Aggies have won the last six games at AT&T Stadium, but they are 3-5 against the spread in their past eight meetings with Arkansas.
The Razorbacks are 6-4 against the spread in the past ten, but they have had their opportunities to win more. 2014, 2015, 2017, 2018, and 2019 all came down to the wire. A&M found ways to win those nail biters, but head coach Sam Pittman was not there for any of them.
Pittman has been an underdog in all 11 SEC games since he took over Arkansas, but the team won three of those last year. The crazy stat of the week is that Arkansas has been an underdog in 33 straight SEC games dating back to 2017 (4-29).
Why Texas A&M Wins
The Aggies have history on their side. They have dominated this matchup, and they live rent-free in the back of their minds, unlike the Razorbacks. Anytime doubt creeps into the mind of athletes, the result often is decided.
Jimbo Fisher hasn't lost yet to Arkansas, and all the players feel that isn't going to change anytime soon.
The physicality in this game will be a treat. I question if Arkansas can limit the chunk plays defending the run. There are some electric backs for Texas A&M. Running back Isaiah Spiller can move the chains, and Devon Achane is the stud that can take any play for a score.
Spiller entered the season as one of the top contenders to challenge for the Doak Walker award, and he's lived up to the hype so far in 2021.
Check out his stats so far.
250 rushing yards
2 TDs
6.3 YPC
Achane was dazzling in the Orange Bowl to end last season, too. The ability to flip the field and take one snap to the house for a score will always allow you to stay in most games.
The team has plenty of size in the trenches that should wreak havoc on Arkansas. DeMarvin Leal is one of the better defensive ends in the SEC and is a potential first-round pick next year. He has the talents to wreck the rushing attack of Arkansas.
This SEC matchup figures to be a closely contested game. The Aggies have the better defense and should be able to win the field position battle, which could decide the game when they build an early lead and hang on to it.
Why Arkansas Wins
KJ Jefferson has gotten better after every week thus far in the season. We are three games in, and the Razorbacks have gained confidence along the way. Upsetting Texas at home was thrilling, but their ability to control the line of scrimmage won them that game.
He was insanely efficient in his last game, as he needed just 13 passes to torch Georgia Southern.
Jefferson is one of the better running quarterbacks in the country due to his size and strength to keep his legs moving at all times. Trelon Smith, AJ Green, Raheim Sanders, and Dominique Johnson are four ball carriers that can take over a game.
The old-school approach Arkansas has brought to the field is impressive because they have skilled wideouts as well. Treylon Burks is a star wideout that can take the top off the defense and has the size to dominate when the Aggies show single coverage to stop the run game.
This game may come down to which quarterback performs better, and Jefferson has already proven he can manage the team well against solid competition with their win over Texas.
Texas A&M vs. Arkansas Prediction
The Aggies are on their second quarterback, and this barn-burner will come down to a few plays on third and fourth down.
The Razorback defense has stood tall thus far in the season, and they have a few stars in Jalen Catalon and Bumper Pool. Catalon could be a future All-SEC First Team performer due to his quick burst and knack for coming up with game-deciding stops.
Texas A&M has been the clear-cut better program and has dominated this series. However, the momentum has swung in favor of Arkansas, and they are here to continue their tremendous season.
The Razorbacks will pull this upset off over a Top 10 foe.
Texas A&M vs. Arkansas Pick
This top 20 tussle between SEC squads will be a defensive slugfest. The points likely won't be flowing in this one.
The value is on Arkansas getting points in an environment that they will anxiously await. The point spread is the play here.
The Razorbacks are going to cover and will have a chance to win outright. Until we see it for sure, play it safe and take Arkansas with the points.
August
Sportsbook of the Month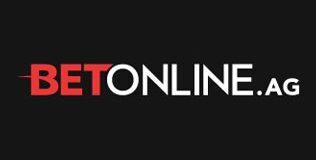 Welcome Bonus
50% up to $1,000