Terence Crawford vs. Kell Brook Betting Preview (November 14, 2020)

Terence "Bud" Crawford vs. Kell Brook was not a fight that I was expecting to go down. But by all accounts, this is one will happen on November 14 at a venue yet to be announced.
Crawford (36-0, 27 KOs) is one of the very finest boxers on the planet today. The former undisputed light-welterweight champion has just celebrated his 33rd birthday but has still yet to face anyone near his level. The problem is that there are fighters in his division that could test him.
England's Brook (39-2, 27 KOs) is undoubtedly capable of pushing him. At 34, the former IBF world champion is far from over the hill. But consecutive orbital bone fractures suffered in losses to middleweight destroyer Gennadiy Golovkin and a very impressive Errol Spence have clearly affected his career.
Today, I'm going to make my pick for Crawford vs. Brook. You'll find odds, best bets, and a little analysis ahead of the fight, so keep reading and I'll fill you in on what's what.
Crawford vs. Brook Prediction
Terence Crawford to Win (KO/TKO)
If Kell Brook was to beat Crawford by stoppage, not only would it be a huge shock, but the WBO welterweight champion would be experiencing a few things for the first time.
Among them, "Bud" has never been beaten inside the ring. Nor has he gone the distance at welterweight. In fact, you have to go back eight fights for the last time he heard the final bell.
But Brook won't be knocking out Crawford. It's not going to happen, so stay tuned and I'll let you know why that is, a little later.
Crawford vs. Brook Odds
Terence Crawford to Win
-900
Crawford comes in as a -900 favorite to beat Brook. Enough said?
Well, maybe. Those odds are pretty much in line with what I had expected when the rumor of this fight started circulating.
Crawford is used to coming into a fight as a considerable favorite, of course. In his last four bouts, he closed at -5000 against Egidijus Kavaliauskas, -2000 against Amir Khan, -50000 against Jose Benavidez Jr., and just under -1100 against Jeff Horn.
Despite that, I'm not entirely sure if I would completely write Brook's chances off at +500. There is no way he deserves to be the favorite in this fight, but he is still a top-class competitor and a dangerous proposition for most fighters.
Bettors will almost certainly flock to Crawford at these odds, so get on them as soon as possible if you're backing "Bud." However, if I would recommend holding off if you're betting on Brook to win, as his odds will surely get a little juicier closer to the fight.
Of course, there is more to betting Crawford vs. Brook than the moneyline. When the props and specials markets open a little closer to November 14, these are the bets I'll be putting my chips on.
Best Bets for Crawford vs. Brook
Crawford to Win by KO/TKO
Fight to End in Rounds 7 to 9
Both Fighters to Be Knocked Down
First things first, respect to Kell Brook for taking this fight. But I still think Crawford to Win by KO/TKO is the best bet for this welterweight title clash.
Crawford might be a shining exponent of the beautiful textures of the sweet science, but he is ruthless. Stone cold ruthless. As such, I see him making an obvious effort to target Brook's left eye. His gameplan will be to debilitate Brook and drag him into deep waters before zoning in for the kill.
I would suggest targeting Crawford to get the job done between Rounds 7 and 9. With a 100% stoppage rate in his last seven fights, it might seem obvious to go for the TKO. But my thinking behind this bet is that his relentless pressure will wear Brook down faster than ever Errol Spence could.
Don't forget that Brook's only losses came as a result of that broken orbital injury. A fifth-round stoppage to Golovkin and an 11th round stoppage against Brook pretty much left him with a weakness that can be exploited. If the tables were turned, Brook would do the same.
In consideration of Crawford's greater speed and accuracy, as well as some really underrated power, a stoppage in Round 8 (the median of those two numbers) would be my prediction. It's hardly science in action, but give yourself one round either side to make things more comfortable. Rounds 7 to 9 it is.
And finally, my last bet is for Both Fighters to Be Knocked Down.
Brook is a strong guy that can pack a punch, but he is also keen to get in there and take the fight to Bud. Check out what Egidijus Kavaliauskas was able to do to Crawford when the champ tried to tie up.
Why Crawford Beats Brook
Let's get this out of the way — I've been a fan of Kell Brook for a long time, and have watched his rise up the ranks, all the way to his world championship win over Shawn Porter in 2014.
That was the highlight of his career, and it really looked as though Brook could go on and establish himself as one of the top dogs on the 147-pound scene. Unfortunately, a couple of poor decisions — topped by the baffling move up to face Gennadiy Golovkin at the peak of his prime in 2015 — got in the way of what should have been a brighter legacy.
As I mentioned earlier, the injuries suffered in that bout changed Brook. He has simply never been the same. Yes, he has won his last three against Sergey Rabchenko, Michael Zerafa, and Mark DeLuca, but… well, that leads me on to my next point.
All three of those wins have come at light-middleweight. Now, there is a reason why Brook decided to test himself at 154-pounds, and that reason is that he has real problems cutting to 147. This is widely known in the British boxing community, and, well, to anyone with knowledge of Brook as a fighter.
A prime, fully-fit, pre-Golovkin Brook would be an underdog against Terence Crawford. Perhaps not as significantly as he will be on fight night, but he would not be favored. But this version of Brook? A fighter past his best, with a recurring eye injury and problems making weight? I can't see it (pun unintended).
Brook might start well and could even win a round or two from the first four. After then, Crawford should pick up the pace and begin to disassemble Brook piece by piece. Naturally, that eye is going to be the target from the get-go.
I see this one ending in a stoppage between Rounds 7 and 9. It should be another convincing win for Crawford. But as for Brook? Well, we might see him call it a day.
Betting on Crawford vs. Brook
Terence Crawford and Kell Brook go it for Bud's WBO welterweight title on November 14, 2020. No venue has been named, at the time of writing.
It should be an exciting contest for the first few rounds, but I expect Crawford to do what he does best and prove his quality from there on with sublime boxing fundamentals. I would say that is an accurate summary of what will happen.
Of course, if you see things going another way, the top betting sites for boxing have odds for Brook vs. Crawford available. With more bets and markets set to be released, check them out and see what works for you.
That's it from me for now. Enjoy the fight!
AUGUST
Sportsbook of the Month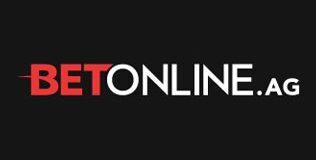 Welcome Bonus
50% up to $1,000
Read Review
Visit Site