Tampa Bay Rays vs. Los Angeles Dodgers Betting Preview – 2020 World Series, Game 1

Well, you cannot say that the Los Angeles Dodgers and Tampa Bay Rays did not earn their way to the World Series. Both won dramatic Game 7s in the Championship Series to advance and now each looks to erase long World Series championship droughts.
The Rays have been to the World Series just once (2008) since the franchise was created (1997). The Los Angeles Dodgers have been to the big show twice in the last three seasons, but have not won the World Series since 1988. This is the longest championship drought in franchise history.
The Rays reach the World Series after nearly letting the ALCS get away from them. They jumped out to a 3-0 series lead over Houston before the Astros battled to back to tie the series, forcing a Game 7. Tampa Bay then won, 4-2, to advance. The Dodgers fell behind the Atlanta Braves, 3-1, before winning the final three games of the series.
Both Tampa Bay (40-20) and Los Angeles (43-17) finished with the top records in their respective leagues.
Rays vs. Dodgers Odds
At the time of this writing, the Dodgers had not named their starter, so oddsmakers were not offering a line on the spread. However, they feel confident that Los Angeles will take Game 1, given a -165 odd on winning the contest.
The total is set at 8.0 and that seems like a pretty good number considering that the Rays scored four runs or less in six of the seven games against the Astros. The Dodgers scored four runs or less in four of the seven games against Atlanta.
Team Assessments
It is rare in this wild card era that the top team in each league face off in the World Series, so this is a real treat considering that the playoffs were expanded because of the pandemic and shortened season. Tampa Bay has to be breathing a sigh of relief after nearly becoming the second team in Major League history to blow a 3-0 lead and lose a seven-game series. However, they pulled out a huge win in Game 7, thanks in large part to rookie Randy Arozarena, who hit his post-season leading seventh homer.
The Rays can hit the longball, blasting 25 in 14 games, and even better pace than the Dodgers, but they have scored on 57 runs. That means a lot of solo and two-run shots as represented by Arozarena, who has seven homers but just 10 RBI. Tampa Bay is right at 4 fours per game.
The Rays will send Tyler Glasnow to the hill for Game 1. The righty is 2-1 with a 4.66 ERA in four starts. He was hit hard in his last start, giving up four runs on eight hits in six innings to Houston.
The Dodgers have not named their starter, but do not be surprised in Clayton Kershaw gets the call. Kershaw was scheduled to go in Game 2 of the NLCS, but back spasms pushed his start back to Game 4. He allowed four runs in seven innings but would be starting on normal rest if he got the call in Game 1.
The Dodgers bullpen is why this team is in the series. They tossed eight outstanding innings in Game 7, including three perfect innings from Julio Urias, who is 4-0 in the post-season. Urias has tossed 16.0 innings, allowing seven hits and one earned run.
Los Angeles is hitting far better than Tampa Bay. They have a .256 average and a .352 on-base percentage. The Dodgers are averaging better nearly six runs a game.
Rays vs. Dodgers Game 1 Pick
If Kershaw is feeling good and can give the Dodgers six strong innings, it would be a big boost to Los Angeles. He is clearly the better starter in comparison to Glasnow, but his health is obviously a big issue. Both teams will have rested bullpens so there is no edge here.
What it does tell you is that both starters can be on a very short leash. That favors L.A. We look for the Dodgers to take a 1-0 series lead thanks to a couple of early homers. Glasnow has given up six in 19.1 innings in the playoffs, not a good sign for the starter.
Dodgers win, 5-2.
August
Sportsbook of the Month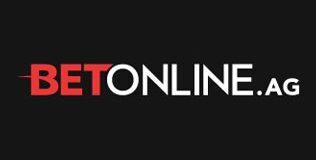 Welcome Bonus
50% up to $1,000