Tampa Bay Rays vs. Chicago White Sox – MLB, June 16, 2021

The Tampa Bay Rays hope to keep a tight hold on first place in the AL East as they prepare to battle the Chicago White Sox on Wednesday.
Tampa Bay is presently nursing a three-game lead over the Boston Red Sox, but they've been in fine form, winning eight of their last 10 games.
The Rays do have their work cut out for them, of course. They'll be on the road against an equally imposing White Sox team that has gone 25-12 at home. On the mound will be the mighty Lucas Giolito, who has fanned 9+ batters in three consecutive outings.
Looking for the best bet to target in this game? You'll find it in today's Rays vs. White Sox betting pick and prediction.
Rays vs. White Sox Odds for June 16
This is actually a pretty tough game to peg. Both of these teams sit in first place in their respective divisions and are in solid form at the moment.
Chicago is set as the favorite at home, where they've won most of the time in 2021. Lucas Giolito has been roughed up a bit lately, but he's still the best arm the White Sox have, and he's unsurprisingly done his best work at U.S. Cellular Field, as well.
The Rays are the understandable road dogs, but they've been elite (24-10) on the road this year. It's worth wondering if their power plays with a significant park upgrade in front of them, too.
That leaks into another debate; which way are bettors supposed to lean with a pretty clean 8-run game total staring them in the face?
On the one hand, the pitching is pretty strong here. Giolito can shut anyone down, and Ryan Yarbrough is a solid lefty. The Rays and White Sox are both extremely potent, too, ranking 3rd and 4th in scoring in 2021.
This sets up as a tough call, but a closer look should help bettors gauge the best bet for this Wednesday afternoon tilt.
Game Preview for Rays vs. White Sox
Tampa Bay can string together runs, have power, and they get a park boost. But this is still a really bad spot for them.
The Rays collectively aren't great against right-handed pitching, and they strike out a ton. As in, nobody in the majors has more whiffs than this team.
Throwing this lineup up against Giolito is asking for trouble. Yes, Giolito gives up fly balls and plenty of contact, but he also misses bats at an elite rate, and he doesn't walk righties.
As noted, the guy gives up some contact, but also keeps breezing through games with a ton of whiffs.
If he can keep dangerous lefties like Brandon Lowe and Austin Meadows in check, this looks like a nice matchup for him.
On the other side is Yarbrough (4-3, 3.63 ERA), a perfectly solid pitcher but not an elite one. He's getting a steep park downgrade, doesn't miss bats at an elite rate, and has most of his troubles against righties.
I'm not saying Chicago will run wild here, but the White Sox feast on southpaws. Pretty much all of their righties destroy left-handed pitching, and while this lineup doesn't rank highly in overall home runs, it sure does boast plenty of power.
Overall, the pitching edge without a doubt lies with the White Sox, and Yarbrough's park downgrade against a dangerous string of righties looks less than promising.
Rays vs. White Sox Betting Pick
There are honestly a lot of ways to go here. The pitching talent is absolutely good enough to get to the Under here. Sadly, Yarbrough isn't going to whiff Chicago into oblivion, this isn't a good park for pitching, and Giolito gives up a good amount of contact.
Seriously, for as good as Giolito can be, it's annoying how much power he's allowing (15 homers!!).
Both offenses should be able to get something going here, and I think you're in for a bit of a sweat if you target the game total in either direction.
The Over is a secondary play. The park, power, and general run production make it a very real threat.
The best bet is Chicago to win, though. They still have a clear pitching edge, their lineup has a great matchup, and their home dominance may offset Tampa Bay's tendency to gut out tough road wins.
AUGUST
Sportsbook of the Month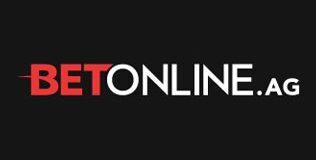 Welcome Bonus
50% up to $1,000
Read Review
Visit Site