Tampa Bay Buccaneers vs. New England Patriots – NFL, Week 4

Week 4 will wind down with the Patriots hosting the Buccaneers for Sunday Night Football. It will be the top reunion game to watch of the season and perhaps ever.
Tom Brady is returning to Foxborough, where he called home from 2000-19. TB12 won six Super Bowls for the Patriots. He won them all with Bill Belichick, and the tandem was the greatest we had ever seen.
The Patriots had hopes of reaching the playoffs, but they have not started on the right foot. TB12 is coming off another Super Bowl, which has put an end to the debate on which legend would have success first without one another. Coming off a loss to the Rams, the Buccaneers will need to get back on track.
Here are the latest odds for this clash between Tampa Bay and New England on Sunday Night Football.
Buccaneers vs. Patriots Odds
Tampa Bay has been a road favorite this past season-plus with Tom Brady under center. They have went 2-3 since the start of last season and covering the spread has been a challenge.
Since this is a game they will have their backs against the wall, there is value on New England at home. Losing at home to Miami and New Orleans is not the start they wanted.
The Patriots are 5-1 against the spread as a home underdog, with eight outright wins in their past ten games. It is time to further dissect this primetime matchup by looking at the keys to victory.
Why the Buccaneers Will Win
Tom Brady is going to want to win this one at his old stomping grounds. We should see Brady and Rob Gronkowski connect on a few passing plays in this matchup.
Gronk hauled in 79 touchdowns in his time with New England, and he will want to play well against the Patriot defense. This game also could have a break when Brady sets another NFL record. He is 68 yards away from surpassing Drew Brees to become the all-time leading passer in league history.
TB12 has been on fire this season, and the offensive talent around him has never been better.
Antonio Brown had an exceptional Week 1, and the depth around him has been impressive. Scotty Miller (toe) is hurt, so look for Tyler Johnson to potentially increase his production in this matchup if Brown is not a factor.
Mike Evans and Chris Godwin have been a solid one-two punch. Gronk at tight end has been exceptional thus far, but the Godwin and Evans combination is challenging to defend. Evans has the size to bounce off tacklers and take the top off the defense.
Godwin has turned into the perfect inside slot wideout that Brady can utilize to the fullest extent. The experience and ability to run proper routes and getting open will come to fruition in this one.
Even if their running backs continue to struggle miserably, Brady and the ability to stretch the field will pay dividends.
Why the Patriots Will Win
Bill Belichick is struggling these days with New England and rookie signal-caller Mac Jones. Jones ended with three picks in the loss at home to New Orleans but battled back in a game they could have lost by three touchdowns.
Jones finished with 270 yards against the Saints and began to build a rapport with Jakobi Meyers and Kendrick Bourne. Bourne was a part-time player with 49ers on passing downs and towards the goal-line.
Meyers was a solid performer in college at NC State, but Jones has picked up his confidence in his wideouts. Mac has dissected opposing defensive backs, but some of the bad luck has gone against him. Jonnu Smith let a pass bounce off his hands and body that turned into a pick-six by Malcolm Jenkins.
The passing options are still working to become a relevant unit. The Tampa Bay secondary has been struggling.
The defense ranks among the worst in the league in total yards allowed and passing yards. The loss of Sean Murphy-Bunting has cost them when defending the middle of the field, so New England should expose the secondary. We saw DeSean Jackson expose the Tampa secondary, so there will be opportunities to see the same in favor of New England.
Buccaneers vs. Patriots Prediction
The public will likely be pounding the Bucs, and I cannot blame them. New England was not a team I was high on entering the season, but they look even worse than I had imagined.
The offense has sputtered, but their defense is still respectable.
New England held Jameis to 128 yards passing, and they only allowed 142 yards on the ground. Tampa Bay has been one-dimensional, and their inability to run the football has cost them dearly.
The Patriots are going to battle in this one and come close to winning. Ultimately, Brady is likely to make one more play than Jones will. I like Tampa Bay on the road, but it will be a close one.
Buccaneers vs. Patriots Pick
Tampa Bay will eventually fix their secondary issues, but it may not happen in time for this game. New England cannot afford to go 1-3 to start the season. Tampa Bay is the defending champ and they need to avoid a 2-2 start.
The general public is likely to be heavy on the moneyline for the Bucs. It will be tough to lose this one, but there is value with New England on Sunday night. Mac Jones will take care of the ball and complete enough passes to stay in the game.
Getting points at home has been a gift for New England over the years. Take these 7-plus points at home with the Patriots.
AUGUST
Sportsbook of the Month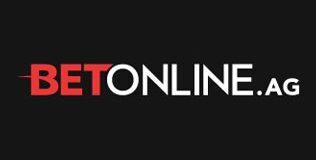 Welcome Bonus
50% up to $1,000
Read Review
Visit Site