Prediction and Top Betting Picks for Tai Tuivasa vs. Greg Hardy (UFC 264)

Looking for bets to place on Tai Tuivasa vs. Greg Hardy at UFC 264? You've come to the right place.
I'll be breaking down this heavyweight clash set for Saturday, July 10, in Las Vegas with a focus on the online odds for Tuivasa vs. Hardy, the best bets to place, and my prediction for the fight.
I'm looking forward to seeing this one play out, and I'll be discussing why it seems nailed on that one of these guys will be leaving with the stoppage on the night.
So, if you're looking for a betting preview for Tuivasa vs. Hardy that covers all of the above, let's get the ball rolling with who wins between these big-hitters.
Hardy vs. Tuivasa – Who Wins?
Looking at both resumes, it's hard to see this one going the distance.
My prediction and betting picks for Tuivasa vs. Hardy are centered on the Aussie getting this one done early. Although a three-round affair is not impossible, it seems highly likely that this clash of styles will lead to someone getting clocked inside the distance.
I'll go into more detail on that a little later.
Before we get into those factors, here are some of the best odds for Tuivasa vs. Hardy at UFC 264.
Latest Odds for Tuivasa vs. Hardy
Odds for Tuivasa to Win
-135
Odds for Hardy to Win
+105
BetUS has made their betting line for Tuivasa vs. Hardy very close indeed.
And truth be told, there is not a great deal between these two in terms of their prowess. But Tuivasa, a very slight betting favorite, is where the betting value is.
The Aussie offers more variety on the feet, and I don't see the bout hitting the canvas. Thus, Tuivasa's odds to beat Hardy are good enough to take on the moneyline.
If you're looking for top bets for Tuivasa vs. Hardy, keep reading, and I'll provide you with a few solid suggestions.
Best Bets for Tuivasa vs. Hardy
Fight Not to Go the Distance
-200
Tuivasa to Win by KO/TKO
+160
Tuivasa to Win in Round 2
+600
There is some great value in some of the bets for Tuivasa vs. Hardy doing the rounds over at the top UFC betting sites.
However, the first of my four top bets for UFC 264's big heavyweight scrap is the safe one. I can't see this one going the distance at all, given that these two share 16 KO/TKOs from 18 wins.
It's nailed on that one of these two is getting slept, and it's not going to be pretty when it happens.
The details of my prediction and betting picks for Tuivasa vs. Hardy have "Bam Bam" winning by stoppage and getting it done in Round 2.
Here's what I'm thinking.
Why Tuivasa Beats Hardy
Tuivasa is the smarter man in this matchup.
I believe he has the better shot selection and will be more tactically astute. His MO for dealing with Hardy will be to test him from behind his southpaw jab and see how far he is willing to jump in order to close the distance.
Technically, Tuivasa knows that if he can get Hardy to commit to throwing bombs, he can convince the American to put weight on his lead leg. From here, he will chop away at the former footballer's calves to slow him down and prevent him from being able to move seamlessly in and out of range.
As we have seen in previous fights, Hardy's Octagon IQ isn't exactly what you would call sky high. His ability to adapt isn't his strongest point, and this has almost cost him a couple of wins in the past.
Of all people, Tuivasa will know the best way of beating his man on the night. He will work patiently with feints and setups to essentially trick Hardy into walking into his overhand left. I see Tuivasa catching a desperate Hardy with a big bomb in the second round, ending the contest in style.
More UFC 264 Predictions and Bets
Tai Tuivasa will be drinking beer from his shoe this Saturday night when he subjects Greg Hardy to the second KO loss of his career.
That's how I see things going this Saturday, July 10. If you'd like to hear more predictions for UFC 264, including a betting preview for McGregor vs. Poirier 3, head on over to our UFC picks section.
I'll leave you with some of our popular pieces.
AUGUST
Sportsbook of the Month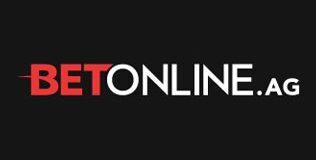 Welcome Bonus
50% up to $1,000
Read Review
Visit Site