Table Tennis Predictions and Betting Tips for Thursday, October 29, 2020

The table tennis scheduled for Thursday, October 29 is pretty busy. There are more than 100 matches from various competitions in Russia, Ukraine, and the Czech Republic. I share more information about them and some of the most exciting clashes.
After that, I move on to my predictions and table tennis picks for today. They come with a short reasoning and odds offered by the leading betting sites on the internet.
Today's Table Tennis Games
Let's see what tournaments are going to take place this Thursday, October 29.
Moscow Liga Pro, Russia
Probably the biggest league that's active is the Moscow Liga Pro. The organization features plenty of mini-tournaments that include more than 40 matches. Here are some of them.
Alexey Lobanov vs. Andrey Pravednov
Alexey Slaschilin vs. Oleg Suharkov
Nikolay Zhurba vs. Vadim Putilovsky
Setka Cup, Ukraine
Next in line is the Setka Cup which runs in a similar fashion. There are multiple daily events for both men and women. The overall number of matches surpasses 30 and here are some of the most interesting fixtures.
Andrey Novikov vs. Yaroslav Stepanchuk
Maksym Marchuk vs. Semen Kosarov
Kateryna Somova vs. Hanna Ivashschenko
Liliya Andrievieva vs. Antonina Trofimova
TT Cup, Ukraine
The other table tennis tournament in Ukraine is the TT Cup and it also includes plenty of encounters, including the following.
Serhii Kinash vs. Vitalii Solovei
Artem Vakulin vs Anton Riabutkin
Oleksandr Kovalov vs. Serhii Zemiantsev
TT Star Series, Czech Republic
The last notable tournament of the day is the TT Series in the Czech Republic. Let's take a look at some of the matches that are scheduled for Thursday.
Jakub Seibert vs. Luke Savill
Joseph Cope vs. Andriy Sitak
Valerij Rakov vs. Michal Bankosz
Betting Picks and Predictions for October 29
I'm sure that most of you came here for my predictions and table tennis betting picks for today, so it's time to deliver. The odds for my recommended wagers are available at the leading sportsbooks online.
Anatolii Nazarov to beat Vladyslav Mishchenko; +120
Serhii Nemtsov to beat Volodymyr Voronenkov; +150
Dmytro Cherepanov to beat Hennadii Portnov; +110
The clash between Anatolii Nazarov and Vladyslav Mishchenko looks pretty close to me. Both men have similar records in October and almost the same rating. I see the match as a coin toss, so the price of +120 for Nazarov to win is among the best table tennis bets for Thursday, October 29.
Another wager I really like is to go for Serhii Nemtsov to beat Volodymyr Voronenkov. The underdog has been solid recently and could easily deliver a surprise against Voronenkov who's having a shaky October with plenty of defeats. The odds of +150 for another one today are too high to skip.
And finally, I believe that Dmytro Cherepanov can beat Hennadii Portnov. He did so the last time they met and he's been much better after a tough start in the Setka Cup. The match should be tight, but +110 for the man that's a slight favorite, in my opinion, sounds great.
AUGUST
Sportsbook of the Month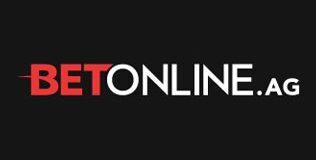 Welcome Bonus
50% up to $1,000
Read Review
Visit Site