Table Tennis Predictions and Betting Tips for Wednesday, October 28, 2020

Wednesday features a ton of table tennis matches from various amateur tournaments from Eastern Europe. I explore the different competitions that are on the schedule today to give you a good idea of what to expect.
When I'm done with that, I deliver my predictions and table tennis betting picks for today, based on the latest odds and my analysis.
If you have your own recommended bets, feel free to share them in the comments below.
Today's Table Tennis Games
Let's take a look at the table tennis events that are scheduled for Wednesday, October 28.
Moscow Liga Pro, Russia
The Moscow Liga Pro once again returns with plenty of mini-tournaments that are going to take place today. The overall number of matches will surpass 30 and here are some of them.
Nikita Sukharnikov vs. Vladislav Chahur
Aleksei Slaschilin vs. Georgiy Vahnin
Viktor Goljanov vs. Ivan Afanasev
Setka Cup, Ukraine
The Ukrainian Setka Cup is a similar organization that features daily tournaments for both men and women. We have a bunch of them today, so let's take a look at some of the more interesting fixtures.
Dmytro Rehotun vs. Serhii Pitsyk
Vladyslav Mishchenko vs. Rodion Kapinus
Kateryna Somova vs. Nataliia Svydnytska
Tatyana Yaroshenko vs. Antonina Trofimova
TT Cup, Ukraine
Next in line is the TT Cup, once again in Ukraine. The league includes more than 30 matches on Wednesday, including the following.
Roman Vakarash vs. Dmytro Derevinskyi
Vitalii Solovei vs. Mykyta Rubtsov
Artem Vakulin vs. Anton Riabutkin
TT Star Series, Czech Republic
Finally, there are around 20 matches from the TT Star Series in the Czech Republic. The following ones caught my attention.
Jakub Seibert vs. Joseph Core
Kamil Dziadek vs. Valerij Rakov
Luke Savill vs. Michal Bankosz
Betting Picks and Predictions for October 28
I'm sure that most of you are looking for the latest predictions and table tennis picks for today, so it's time to deliver! I've used the odds of the top-rated betting sites online for my recommended wagers for Wednesday.
Serhii Kaminskyi (-1.5) vs. Valery Vlasenko; +120
Anatolii Nazarov (-1.5) vs. Ihor Rubanka; -110
Oleksandr Ivashkin vs. Viacheslav Diachenko over 75.5; -120
Let's begin with the match between Serhii Kaminskyi and Valery Vlasenko from the Setka Cup. The favorite has a slightly higher rating, but more importantly, he's been more consistent throughout October.
Vlasenko has struggled and has a negative record this month, so Kaminskyi should be able to beat him rather comfortably. The price of +120 for him to cover the -1.5 handicap looks like one of the best table tennis bets today.
Another guy that should win with ease today is Anatolii Nazarov. He's been flying in the past several weeks and he has a much higher rating than Ihor Rubanka. You can get -110 for the favorite to win by two or more sets which is good enough for me.
Finally, I believe that Oleksandr Ivashkin and Viacheslav Diachenko will have another long match. They met several times in the past week, exchanging wins in close contests. All matches between them were decided in at least four sets and many went to five in the past, so the price of -120 for over 75.5 points looks excellent.
August
Sportsbook of the Month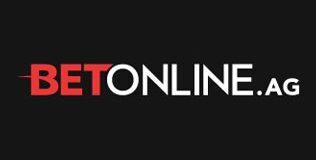 Welcome Bonus
50% up to $1,000