Table Tennis Predictions and Betting Tips for Tuesday, October 27, 2020

The table tennis fans among you will be happy to hear that there's plenty of action today. We have matches from several tournaments in Eastern Europe and I share more details about them in this post, so you know what you're dealing with.
I also add my predictions and top table tennis betting picks for today, based on the latest odds of the best sportsbooks online and my analysis.
Today's Table Tennis Games
Here are the tournaments that are scheduled for Tuesday, October 27.
Moscow Liga Pro, Russia
There are close to 50 matches from the Moscow Liga Pro today, let's take a look at some of them.
Roman Kobytov vs. Ilya Korogodskii
Nikita Kurilchik vs. Aleksei Slachilin
Oleg Belugin vs. Oleg Soldusov
Setka Cup, Ukraine
Next in line is another huge amateur competition. The Setka Cup features plenty of mini-tournaments for both men and women that will take place today. Here are several matches that are part of the schedule.
Viktor Bereza vs. Ivan Diachenko
Andrii Kurtenko vs. Yurii Reva
Olha Yureneva vs. Nataliia Kosmina
Alisa Dubrova vs. Anastasiia Tyslyna
TT Cup, Ukraine
The other big Ukrainian league that is available on Tuesday is the TT Cup. Once again, there are a bunch of matches in both the women's and men's division. Let's explore some of the most interesting among them.
Mykola Uchen vs. Dmytro Halai
Serhii Rutskyi vs. Vitalii Zharskiy
Iryna Aseieva vs. Tatiana Tatianana
Ulyana Palamarchuk vs. Halyna Telna
TT Star Series, Czech Republic
The other competition that's available today is the TT Star Series in the Czech Republic. Here are a couple of matches that stand out.
Ondrej Bajger vs. Petr David
Thomas Keinath vs. Vojtech Rozinek
Martin Olejnik vs. Jakub Seibert
Betting Picks and Predictions for October 27
And here are my table tennis predictions and best bets for today, based on the odds of the best betting sites online and my analysis.
Artem Tkachenko to beat Dmytro Zaporozhets; -125
Konstiantyn Kovalchuk to beat Eduard Sotnikov; -120
Oleh Biletskiy to beat Volodymyr Voronenkov; -110
The first of my picks is for Artem Tkachenko to beat Dmytro Zaporozhets. Both men have plenty of experience in the Setka Cup and similar ratings. However, Tkachenko's recent form has been excellent and he beat the same opponent 3-0 two days ago. That's why getting -125 for him to win again looks great.
Another good wager is to back Konstiantyn Kovalchuk versus Eduard Sotnikov. The online sportsbooks see this one as a close clash, but I'm not so sure. Sotnikov lost 24 of his last 25 matches, so another defeat makes the most sense.
And finally, I believe that Oleh Biletskiy has a good shot at taking Volodymyr Voronenkov down today. Both men have identical ratings, but the former has been more consistent recently and the price of -110 makes this one of the best table tennis picks available.
AUGUST
Sportsbook of the Month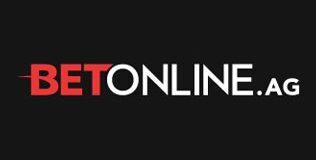 Welcome Bonus
50% up to $1,000
Read Review
Visit Site