Table Tennis Predictions and Betting Tips for Friday, October 23, 2020

Friday's table tennis schedule is once again busy and more than 100 matches are expected to take place today. The majority of them are from amateur tournaments, but there is one pro event as well.
I share more details about today's competitions before moving on to my predictions and table tennis betting tips for October 23. They are based on the odds at the top online betting sites and my analysis.
Today's Table Tennis Games
Here are the main table tennis tournaments scheduled for Friday, October 23, and the most interesting matches from them.
Challenger Ochsenhausen
The biggest event of the day certainly is in Ochsenhausen. The Challenger Series tournament features some of the brightest young talents in Europe in their attempt to prove themselves and climb the rankings. Here are some of the more exciting clashes on Friday.
Jakub Folwarski vs. Dauud Cheaib
Jon Ander Guerricabeitia vs. Evgueni Chitchetinine
Sven Happek vs. Elia Schmid
Moscow Liga Pro, Russia
The Russian Liga Pro includes plenty of encounters and runs all day long. Let's take a look at some of the fixtures scheduled for today.
Ilya Novikov vs. Aleksey Uezdin
Igor Mihaylov vs. Igor Abelmasov
Oleg Pronin vs. Vitaly Antonov
Setka Cup, Ukraine
The Setka Cup features over 50 matches combined in the women's and men's tournaments on Friday. Here are the fixtures that instantly make an impression.
Ilya Kanunnikov vs. Igor Shyndel
Oleksandr Kuzmenko vs. Andrii Kurtenko
Alisa Dubrova vs. Tatyana Yaroshenko
TT Cup, Ukraine
The other active table tennis tournament in Ukraine is the TT Cup. Let's take a look at the several matches that will take place today.
Oleg Bindas vs. Volodymyr Plishylo
Lev Kuzyo vs. Maksym Cherepnyn
Nazarii Mosiuk vs. Sergey Filatov
TT Star Series, Czech Republic
There's one competition in the Czech Republic. The TT Star Series includes more than 30 matches on Friday, here are some of them.
Andy Pereira vs. Vojtech Rozinek
Michal Obeslo vs. Dmitrij Prokopcov
Thomas Keinath vs. Jakub Seibert
Betting Picks and Predictions for October 23
Now that you know the most popular tournaments today, let's move on to my table tennis betting tips and predictions for Friday, October 23.
Roman Zholubak to beat Ivan Struk; -150
Valery Kolesnikov to beat Andrii Melchenko; -120
Yurii Volkov vs. Serhii Burdelnyi; -175
I'll start my table tennis betting picks by backing Roman Zholubak versus Ivan Struk. The favorite has more than 500 matches in the league with a win rate of over 50% and has been solid in October. He should easily dismantle Struk who joined the Setka Cup recently and is still struggling.
Another match I like is between Valery Kolesnikov and Andrii Melchenko. The ratings of both players are comparable, but Kolesnikov's recent form has been much better and he should be able to win on Friday.
Finally, the price of -175 for Yurii Volkov to beat Serhii Burdelnyi might look short, but it's actually pretty decent. The favorite is on a completely different level and should be able to dismantle his opponent with ease.
August
Sportsbook of the Month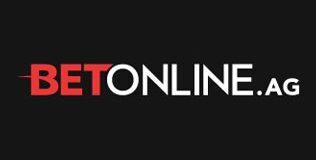 Welcome Bonus
50% up to $1,000