Table Tennis Predictions and Betting Tips for Monday, November 9, 2020

The new week begins with plenty of table tennis action and I explore all tournaments covered by the leading betting sites on Monday, November 9. In this post, you can find brief information and part of the schedule of each of them.
When I'm done with the competitions, I share my table tennis picks and predictions for today. They are all based on the latest odds and my research for the players involved.
If you want to add your own table tennis betting tips for Monday, make sure to use the comments below.
Today's Table Tennis Games
And here are all tournaments on Monday covered by the best betting sites online.
Moscow Liga Pro, Russia
Those of you who have been paying attention in the past several months won't be shocked to see the Moscow Liga Pro here. The league features a bunch of mini-tournaments every day and November 9 is not an exception. Here are some of the matches on the schedule.
Vladislav Rachkov vs. Vladimir Zhulyabin
Sergei Ogai vs. Nikolay Zhurba
Viktor Rahmanov vs. Aleksandr Shirshov
Setka Cup, Ukraine
The situation is similar with the Setka Cup in Ukraine. Today's schedule includes more than 30 matches combined in the women's and men's events. Let's explore some of them.
Dmytro Khairov vs. Vasil Smyk
Igor Koshkodan vs. Nazar Kasianyk
Roman Makarenko vs. Yevhen Kyi
Hanna Lukashova vs. Yuliia Khilinska
TT Cup, Ukraine
The other active tournament in Ukraine is the TT Cup. Here are some of the interesting fixtures that will take place today.
Serhii Boiko vs. Nikita Trofimov
Oleksandrd Naida vs. Spartak Abalmaz
Valentin Zaichenko vs. Mikhailo Presniakov
TT Star Series, Czech Republic
Finally, we have the TT Series in the Czech Republic that includes around 20 matches, including the following.
Patrik Klos vs. Luke Savill
Thomas Keinath vs. Martin Olejnik
Michal Benes vs. Tomas Martinko
Betting Picks and Predictions for November 9
It's time to move on to my table tennis betting picks and predictions for today. Here are the wagers that caught my attention.
Igor Koshkodan (+1.5) vs. Andrii Melchenko; +125
Roman Makarenko to beat Serhii Kaminskyi; +150
Serhii Sokolov vs. Semen Kosarev over 75.5; -120
I'm not sure why the price for Igor Koshkodan to take at least two sets against Andrii Melchenko is +125 right now. The two men have similar ratings and I don't see any major differences in their recent form. The match should be much closer than the odds suggest and the underdog has a shot.
I believe the same applies to the clash between Roman Makarenko and Serhii Kaminskyi. The former has a slightly lower rating, but has been solid in the past week or so. You can get +150 for him to win the clash versus Kaminskyi and that's one of the best table tennis bets on Monday.
Finally, I believe that Serhii Sokolov and Semen Kosarev will engage in a back-and-forth battle that won't be decided easily. Both men have similar results in November and close ratings, so it could take five sets to find a winner.
AUGUST
Sportsbook of the Month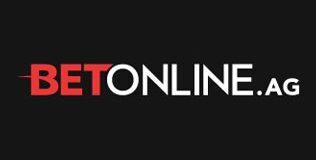 Welcome Bonus
50% up to $1,000
Read Review
Visit Site