Table Tennis Predictions and Betting Tips for Thursday, November 5, 2020

The week continues with plenty of table tennis tournaments scheduled for today. I share general information about the events that will be available for betting and some of the matches that are expected to take place on Thursday.
The rest of my post is dedicated to the best table tennis betting picks for November 5, based on the latest odds and my analysis. Feel free to add your selections in the comments section below.
Today's Table Tennis Matches
Here are the table tennis competitions that are on the schedule on November 5.
Moscow Liga Pro, Russia
The amateur table tennis organization Liga Pro features multiple mini-tournaments today, separated by player rankings. Here are some of the most interesting matches.
Pavel Semeshin vs. Valery Sidorin
Dmitry Tikhnenkovo vs. Andrey Yakovlev
Igor Sergeevich vs. Gennady Karpovkin
Setka Cup, Ukraine
Another busy will be the Setka Cup in Ukraine. There are more than 50 matches in the schedule of the women's and men's competition combined, including the following.
Vladyslav Lytvynov vs. Artem Lubko
Oleh Filenko vs. Mykhailo Mosiuk
Dmyto Khairov vs. Anatolii Kosenko
Alina Bohdanova vs. Olena Petlenko
TT Cup, Ukraine
There is another big competition in Ukraine and that's the TT Cup. Here are some of the most interesting fixtures available today.
Spartak Abalmaz vs. Oleksii Metla
Oleksii Krutko vs. Serhii Boiko
Dmytro Kryshtal vs. Artem Derevianko
TT Star Series, Czech Republic
And finally, we have the TT Star Series in the Czech Republic that features the following matches, among others.
Valerij Rakov vs. Michal Bankosz
Joseph Cope vs. Tomas Martinko
Jiri Martinko vs. Patrik Klos
Betting Picks and Predictions for November 5
And it's time to move on to my betting picks and predictions for today. I've used the odds of the best table tennis betting sites for my recommended wagers.
Anatolii Kostenko (-1.5) vs. Serhii Sements; +110
Dmytro Khairov to beat Serhii Yatsenko; -120
Volodymyr Voronenkov to beat Vladyslav Klym; -120
Let's begin by backing Anatolii Kostenko in his clash against Serhii Semenets. The favorite is the much stronger player and his opponent has been a punching bag recently. That's why the price of +120 for Kostenko to cover the -1.5 handicap is one of the top table tennis picks today.
Another good wager would be to bet on Dmytro Khairov to beat Serhii Yatsenko. Both men have a similar rating, but the recent form is what makes the difference here. Khairov has a higher win rate in the past several weeks and has been more consistent in his performances than Yatsenko.
The situation is similar with my last betting pick too. Volodymyr Voronenkov and Vladyslav Klym are approximately on the same level, but the former's trajectory in October and November has been much more positive, so getting -120 for a victory in his favor makes the most sense.
AUGUST
Sportsbook of the Month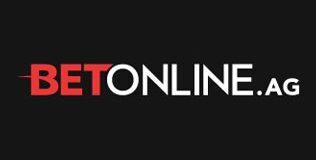 Welcome Bonus
50% up to $1,000
Read Review
Visit Site